News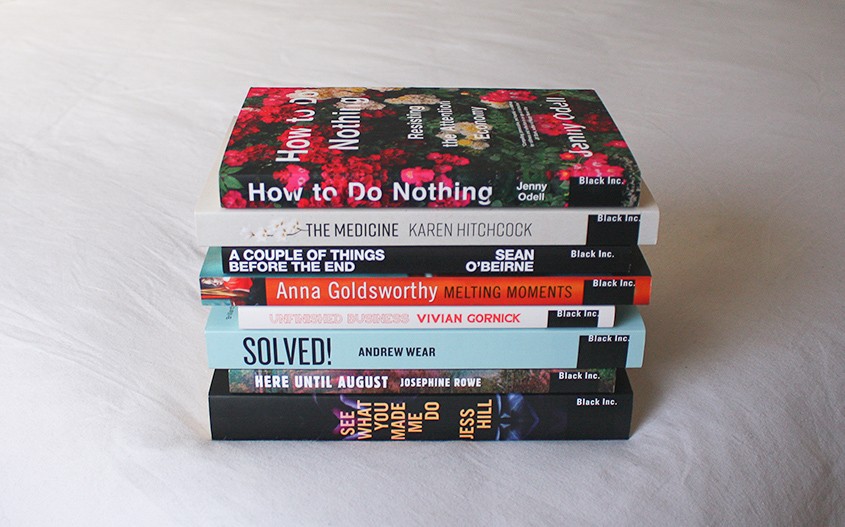 COVID-19: Event cancellations and bookstore deliveries
An update on our author events and a list of bookstores offering free deliveries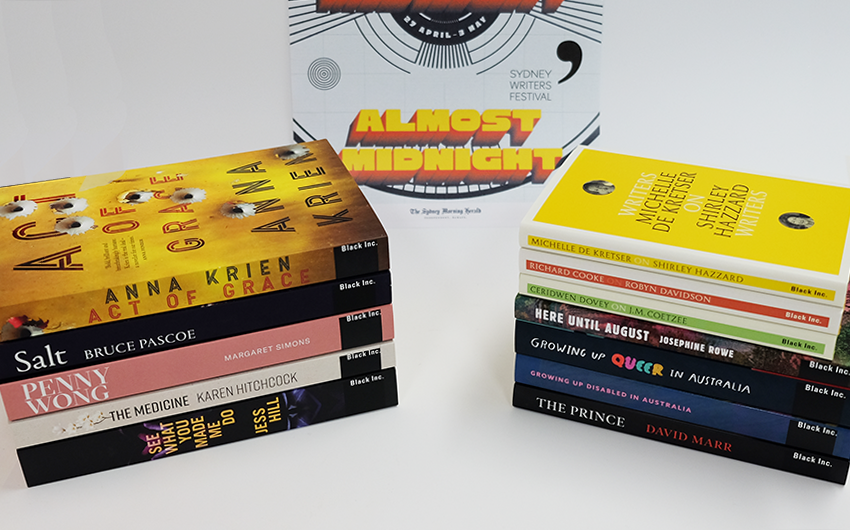 Sydney Writers' Festival program announced
SWF is on from 27 April to 3 May.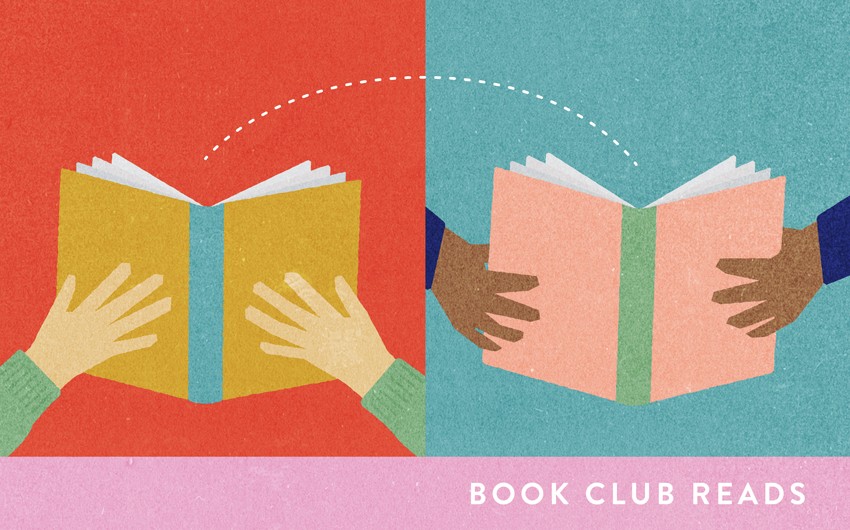 Book Club Notes
There's never been a better time to join an online book club – or host your own! Here are our top picks for books to dive into, with questions for discussion.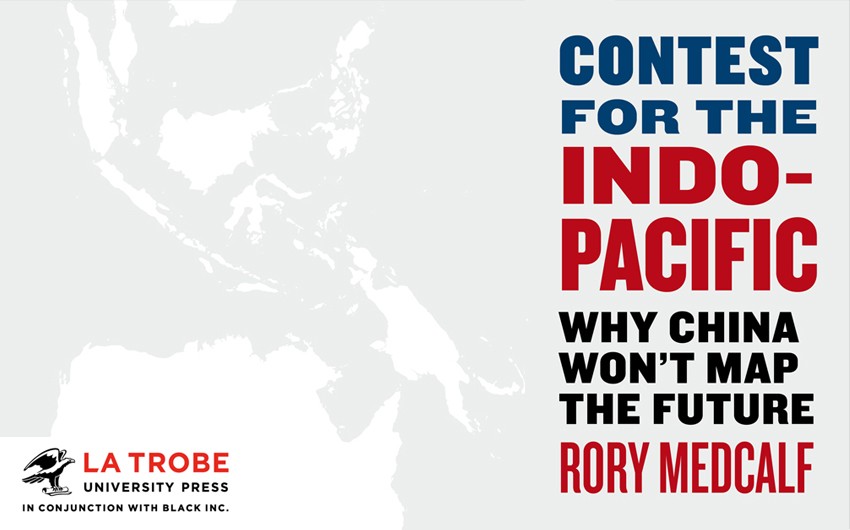 Extract: Contest for the Indo-Pacific
How can China's dominance be prevented without war? Read the preface from the definitive guide to tensions in the region by Rory Medcalf.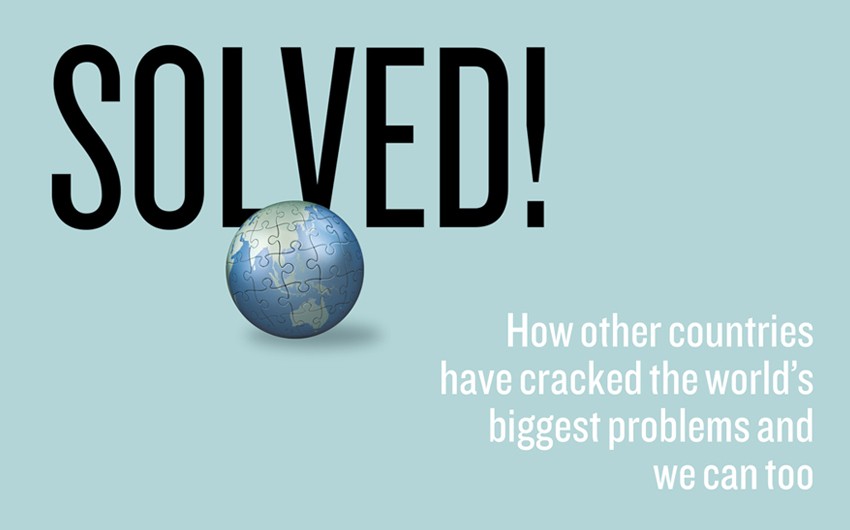 7 things Australia can learn from other countries
Solved! by Andrew Wear looks at what Australia can learn from around the world.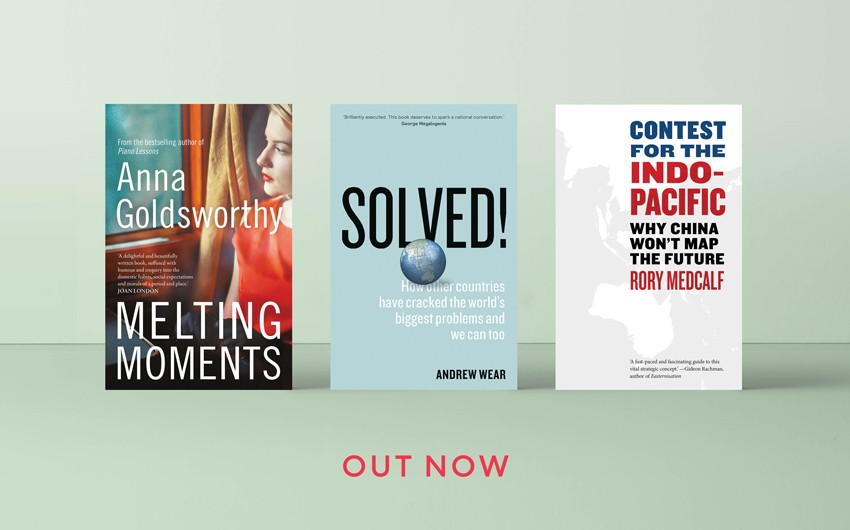 Win: New books in March
Discover more about our new releases and how you can win a copy.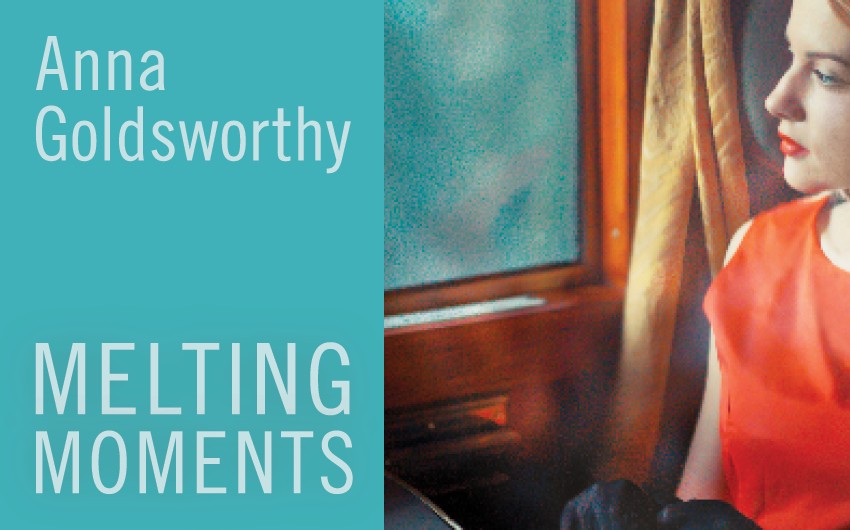 Author Q&A: Anna Goldsworthy on Melting Moments
Award-winning author Anna Goldsworthy tells us about her captivating fiction debut.
Work with us
We're looking for a Publicist and a Publishing Assistant / Permissions Coordinator to join our team.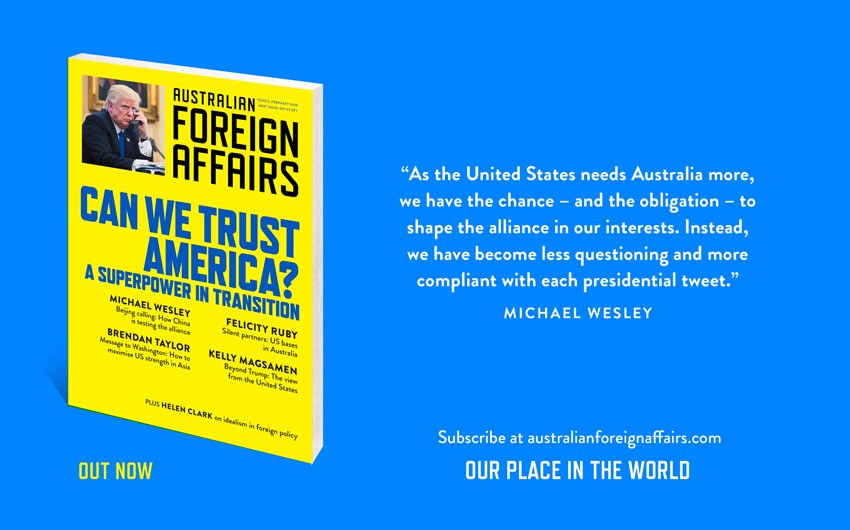 Can We Trust America? is out now
The eighth issue of Australian Foreign Affairs examines the changing status of the United States as its dominance in the Asia-Pacific faces challenge from China and its "America First" foreign policy marks a shift away from global engagement.
Black Inc. to publish Lachlan Murdoch biography
Sly Fox, an unauthorised account by Paddy Manning, will be published in 2021.
Most Recent