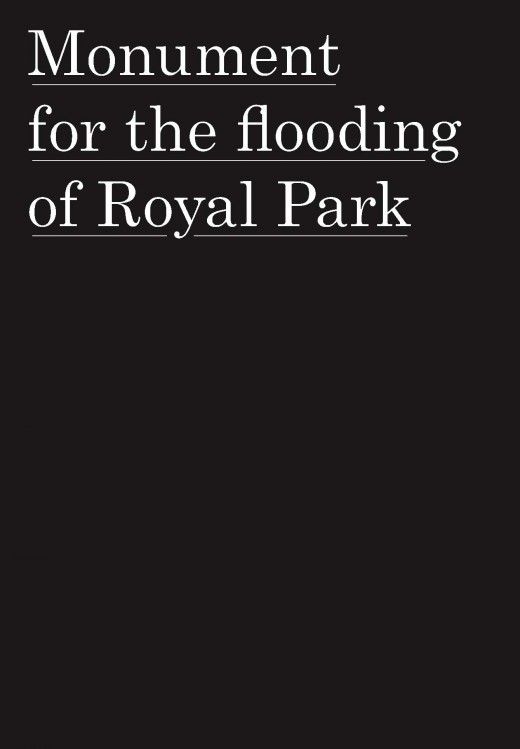 Books > Imprint: Schwartz City > Art & Design
Monument for the flooding of Royal Park
Free delivery anywhere in Australia
Monument for the flooding of Royal Park is the elaboration of the video work of the same title into the form of a book. This video work evolved through a Creative Fellowship at the State Library of Victoria and was exhibited at Federation Square in the Melbourne Prize for Urban Sculpture in November 2008, in which it was awarded the second prize (see www.tomn.net/projects/2008_03.htm).
The book Monument for the flooding of Royal Park comprises sequences of historical photographs of various Burke and Wills monuments in parallel to a text which describes the imaginary monument - a temporary blanketing of Royal Park in a red field of nardoo - which is the proposition of the book.
Monument for the flooding of Royal Park has evolved as part of a body of work engaging 19th-century Melbourne histories, and specifically the "leakage" of these histories into the present. It takes as its narrative subject an encounter between Aboriginal and non-Aboriginal figures, in this case around nardoo and its use as food. The work is a meditation on this encounter, its fatality, but also on its more hopeful possibilities. In both works, historical memory is an imaginary presence in the city's life, but also figured as yet-to-come.
Monument for the flooding of Royal Park is also a meditation on the nature of monuments. The work's formal character - concentrating meaning in the invisible, fleeting appearance, dispersal across a horizontal plane, and the compactness and portability of the book - sets itself against the permanence, weight, and unequivocal declaration of the 19th-century monument. However, the work also follows its 19th-century models. Its implicit subject draws upon history as parable, not one of heroic inspiration, but rather interrogative ambivalence: how might our society, built on colonial occupation, inhabit this place in a new and sustainable way?