News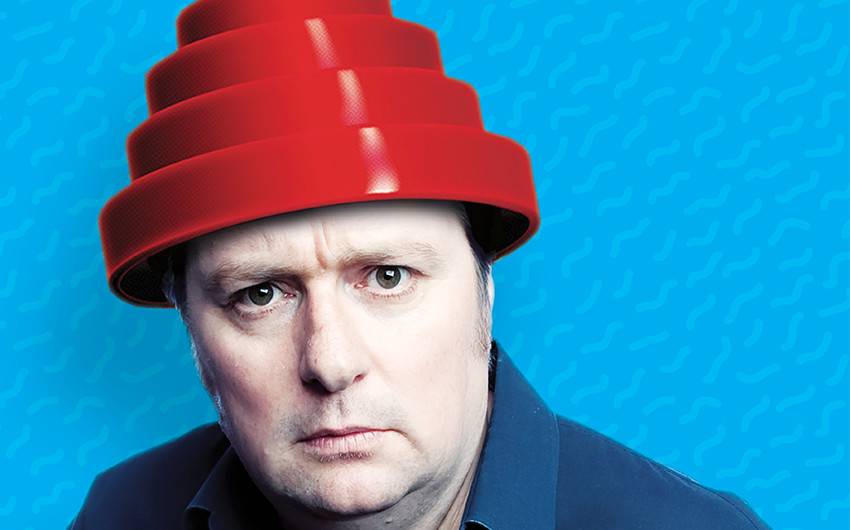 News > Playlist
Dave O'Neil's ultimate 80s playlist
Did you know that Dave O'Neil holds the record for the most appearances on ABC TV's Spicks & Specks (over 50)? His new book The Summer of '82 is an account of the summer in which he finished school and waited ten weeks to find out whether he'd make it into uni or have to get that trade his dad kept banging on about (so he formed a band in the meantime). The Summer of '82 is the hilarious and heartfelt story of a boy becoming a man in suburban Australia, and this is the soundtrack to Dave's young adulthood.
Side 1
The Specials – A Message To You Rudy (1979)
The Allnighters – Hold On (1983)
'We all loved ska music, which was like reggae but sped up. There had been a worldwide ska explosion in the late '70s and early '80s in England with The Specials, The Beat and Madness, and in Australia with No Nonsense, Strange Tenants, The Offbeats, Loonee Tunes and of course The Allniters.
I don't know why we loved ska music but we did. It was fast, bouncy and had good melodies. Most of the time the songs had political or social messages, which we also liked. I'm not sure why Captain Cocoa didn't become a ska band – probably because we liked such a variety of music, so we ended up with a hybrid of indie pop, ska and Oz rock. And let's be honest, if you wanted to play in a ska band, you had to be a proper musician!
That ska stuff was hard to master.'
Madness – Baggy Trousers (1980)
Painters and Dockers – Die Yuppie Die (1988)
'The band Madness had a song called 'Baggy Trousers' that my mates and I used to love because it talked about smoking and bending all the rules at school . . . Actually, I think me mishearing lyrics might become a theme in this story, as I later discovered there is no mention at all of smoking in the song. Anyway, 'Baggy Trousers' seemed to have been written for teenage boys to jump up and down like maniacs to.
If I were a smart marketing man, I would say that every generation of pimply, testosterone-filled lads needs a band to pogo to. We had Madness, quickly followed by The Painters and Dockers, then TISM, then The Prodigy, then The Cat Empire, then our knees started to go. Other themes of that Madness song rang true to us as well, especially playing football and riding pushbikes.'
Side 2
Roxy Music – More Than This (1982)
Bryan Ferry – Let's Stick Together (1976)
'There was only one way you could meet overseas pop stars in 1982, and that was if you found out what hotel they were staying in and then stood out the front yelling their name. We did it once for Bryan Ferry. I loved Roxy Music; well, they used an oboe occasionally, so they were legends. And they had great style and pop songs like 'Price of Love', 'More Than This' and 'Let's Stick Together'. Okay, so technically that last one was a Bryan Ferry solo song, but it sounded like Roxy Music to us.'
The Models – I Hear Motion (1983)
Spandau Ballet – To Cut A Long Story Short (1981)
'The Models were awesome – or, as we said back then, 'grouse'. Or maybe 'ace'. (Definitely not 'fab'.) The Models were a new wave band with great pop songs and they were yet to sell out. They had released Local and/or General and were working up to their 'I Hear Motion' phase, which was when they peaked.
The Models were a perfect example of the 'I liked your old stuff better than your new stuff ' phenomenon. So many bands started out cool and then went mainstream – or, as my older brother used to say, just a little bit too 'nine to five', which was the ultimate insult. My mates and I loved bands like Spandau Ballet, who wore kilts and blankets and sang new wave classics like 'To Cut a Long Story Short'. But then they released 'True', which became a massive hit, and the next thing you know they're hanging out with Rod Stewart and meeting the Queen. Oh, vomit, I thought you guys were cool . . .'
Bonus Track
Captain Cocoa – Bicycle Thieves (1988)
'Captain Cocoa – that was the name of our band. We struggled to come up with a good name but we got hung up on something that involved a soldier's rank and a hot drink. I swear, the only other idea we had was Major Milo, which sounded too much like a joke band. And we were not a joke band. We were going to be the next big thing. They would soon be putting a plaque at the Guide Hall proclaiming that this was the place where Captain Cocoa played their first gig.'
About the author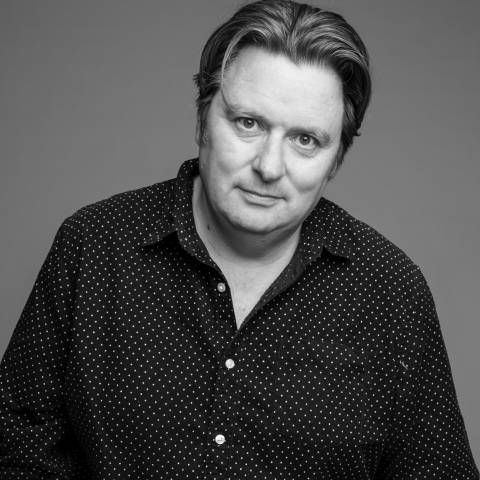 Dave O'Neil has been in the business of comedy for over 20 years and is one of Australia's most recognisable stand-up comics, having performed at 15 Melbourne International Comedy Festivals and at dozens of comedy clubs and festivals nationally.
On screen you will have seen Dave messing about on Adam Hills' show In Gordon Street Tonight and Good News Week. He is probably most well known for the honour of being the guest with the most appearances (over 50) on ABC …
More about Dave O'Neil