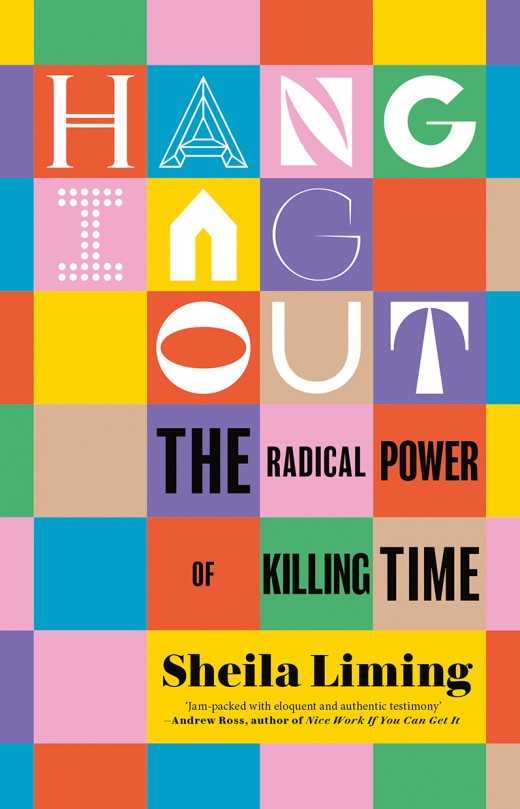 A meditation on the value of spending idle time with friends, family, and strangers.
—Kirkus Reviews
Books > Imprint: Black Inc. > Society & Culture
Hanging Out:
The Radical Power of Killing Time
A smart and empowering book about the simple art of hanging out … and of taking back our social lives from the deadening while of contemporary life
'Hanging out is about daring to do nothing much and, even more than that, about daring to do it in the company of others.'
Almost every day it seems that our world becomes more fractured, more digital, and more chaotic. Sheila Liming has the answer: we need to hang out more.
Starting with the assumption that play is to children as hanging out is to adults, Liming makes a brilliant case for the necessity of unstructured social time as a key element of our cultural vitality. The book asks questions like what is hanging out? why is it important? why do we do it? how do we do it? and examines the various ways we hang out – in groups, online, at parties, at work.
Hanging Out: The Radical Power of Killing Time makes an intelligent case for the importance of this most casual of social structures, and shows us how just getting together can be a potent act of resistance all on its own.
For fans of Jenny Odell's How to Do Nothing: Resisting the Attention Economy.
'More books about hanging out, less about productivity please. Sheila Liming sees the gap in our thinking about time, and the true worth in spending it in an unstructured fashion with members of our community…' —Literary Hub
'The book conceives of hanging out as a way to reclaim time as something other than a raw ingredient to be converted into productivity.' —The New York Times
'Hanging Out is rich with illuminating stories … I passionately believed that her book was right.' —Slate
'[Hanging Out] encourages readers to do more of it in real life … Liming's observational and storytelling skills shine.' —Publishers Weekly

'From sharing a cuppa to lazing in the park, is the key to happiness doing everyday activities with pals? … Liming proposes hanging out as a balm that forges connection and meaning.' —The Guardian UK