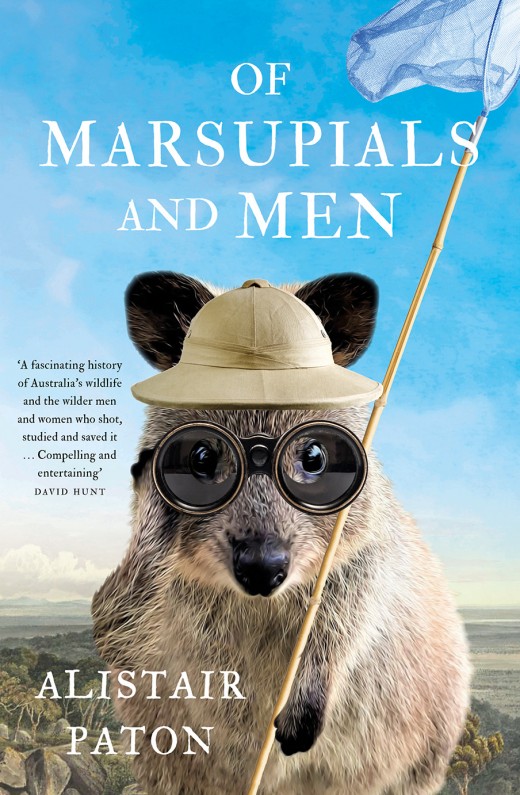 Paton is an affable and enthusiastic guide, marvelling at the skill, fervour and dedication of his subjects while highlighting the darker side of their pursuits …
—Books+Publishing
Books > Imprint: Black Inc. > History
Of Marsupials and Men
A brilliantly entertaining history of Australia's weird and wonderful natural scientists
'A fascinating history of Australia's wildlife and the wilder men and women who shot, studied and saved it … Compelling and entertaining.' —David Hunt
Of Marsupials and Men recounts the fascinating and often hilarious history of the men and women who dedicated their lives to understanding Australia's native animals.

To the first European colonists, Australian wildlife was bewildering. Marsupials and gum trees seemed strange and hostile; rabbits, sheep and oak trees were familiar and safe. A bustling animal trade soon developed in both directions: foxes, starlings and other reminders of 'home' were unleashed on the Australian landscape, while countless Australian animals found themselves in Europe as stuffed specimens or living curiosities in zoos and private collections.

Into this picture stepped a remarkable band of enthusiastic amateurs who were determined to get to know the fauna of the new colony. Equal parts inspiring and outlandish, over the next 150 years they would advance scientific understanding and transform public attitudes to Australian wildlife. From the 'snake men' who fearlessly thrust their arms into hollow logs just to see what might happen, to the top-secret plan to smuggle a platypus to Winston Churchill at the height of World War II, these are their stories.