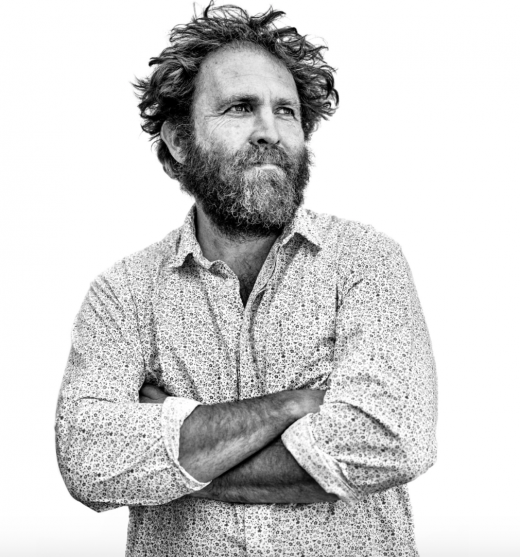 Saul Griffith in conversation with Barbara Albert
It's time for the big switch to an all electric future
'The point is, we don't have to be perfect to solve climate change. We just need to be electric.' - Saul Griffith
Climate change is a planetary emergency. We have to do something now – but what? Australian visionary Saul Griffith has a plan.
Saul's new book, 'The Big Switch' lays out a detailed blueprint – optimistic but feasible – for fighting climate change while creating millions of new jobs and a healthier environment.
Saul will be in conversation with Barbara Albert from 100% Renewables to explain exactly what it would take to transform our infrastructure, update our grid and adapt our households to an all electric future.
Billionaires may contemplate escaping our worn-out planet on a private rocket ship to Mars, but the rest of us, Griffith says, will stay and fight for the future.
About the speakers
Saul Griffith is a scientist, engineer, inventor and father who wants to leave his kids a better world. The data convinces Saul that it is still rational to have hope.
Saul is the co-founder and chief scientist at Rewiring Australia and Rewiring America, nonprofits dedicated to decarbonising those countries (and the world) by electrifying everything.
Barbara Albert is the Co-CEO 100% Renewables, speaker, podcast host of the Driving Net Profit with Zero Emissions show and award-winning author of Energy Unlimited – Four Steps to 100% Renewable Energy.
She is passionate about business and sustainability and believes that reaching net-zero emissions is achievable and profitable when done right. She believes in the importance of sharing stories of organisations leading in climate action so that others can learn from their experience.
This webinar is proudly run in partnership with six Northern Sydney Councils - Ku-ring-gai Council, Lane Cove Council, Mosman Council, North Sydney Council, City of Ryde and Willoughby Council. Each Council strongly supports renewable energy and electrification as a response to climate change.
The webinar will be run live digitally via the Zoom platform. After registering, you will receive a reminder and link to access the session the week before the webinar.