News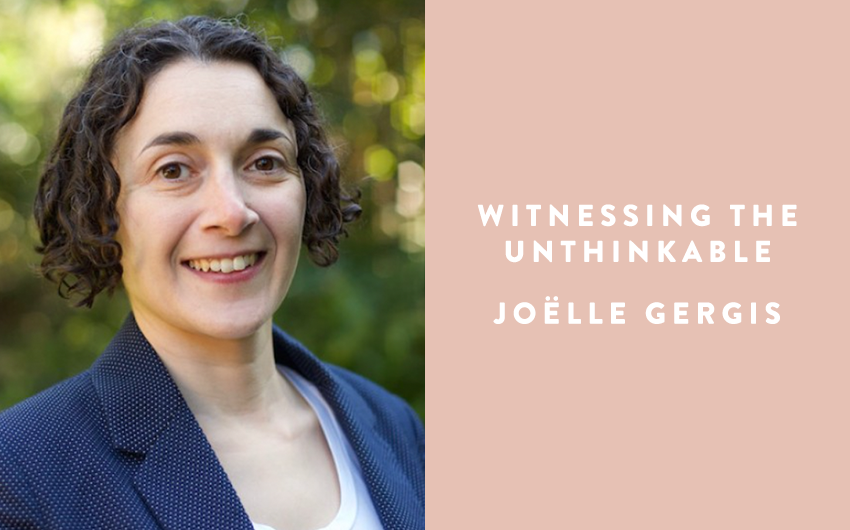 News >
Acquisition news: Witnessing the Unthinkable by Joëlle Gergis
Book by leading Australian climate scientist to be published in 2022.
Black Inc. is thrilled to announce the acquisition of climate scientist Joëlle Gergis's Witnessing the Unthinkable: Notes from the Front Line of the Climate Crisis. The book was acquired in a spirited multi-house auction from Jane Novak Literary Agency.
As Australia's Black Summer bushfires showed, climate change is reconfiguring our world. As we grapple with our brutal 'new normal', many of us want to understand what lies ahead. Joelle, a lead author for the next United Nations' Intergovernmental Panel on Climate Change (IPCC) report on the state of the planet, is uniquely placed to offer insights from the battlelines of the climate emergency.
Witnessing the Unthinkable is an insider's account of what it's like to be among a group of the world's elite climate scientists trying to avert disaster at humanity's eleventh hour. It is also an urgent call to action. We are at a tipping point, but everyone, everywhere, can be part of the way forward.
'At this critical moment in history, what we do individually, and collectively, really matters,' Joëlle says. 'When it comes to the climate crisis, it can be so easy to feel that all is lost. But as a climate scientist, I'm here to say that so much can be saved. This book is an urgent call to action to be part of the social movement we need to safeguard our world.
'I'm thrilled to be joining forces with Black Inc. – a team with an outstanding track record of bringing uncomfortable truths into the light. Together, we will help people realise we are the generation that must steer the course of humanity towards preserving all life on Earth.'
Acquiring editor Julia Carlomagno says: 'Joëlle's vision is clear-eyed and her message empowering – the apocalypse is not a done deal. She is part of a global outcry of scientists, activists and conservationists, including David Attenborough, who are encouraging us to stand on the right side of history while we still can, to bring our collective strength and ingenuity to the greatest challenge humanity will ever face.
'This will be an important book for Black Inc., and one we are immensely proud to publish.'
Joëlle Gergis is an internationally recognised climate scientist. Her essays have appeared in The Guardian, The Monthly, Griffith Review, Harper's Bazaar and The Conversation, and in the anthology Fire, Flood, Plague: Australian Writers Respond to 2020. She is the author of Sunburnt Country: The History and Future of Climate Change in Australia.
Witnessing the Unthinkable will be published in the second half of 2022.
Further reading by Joëlle Gergis:
Witnessing the unthinkable, The Monthly, July 2020
The great unravelling: 'I never thought I'd live to see the horror of planetary collapse', The Guardian, October 2020
Elemental summer: A season of change, Griffith Review, November 2020