News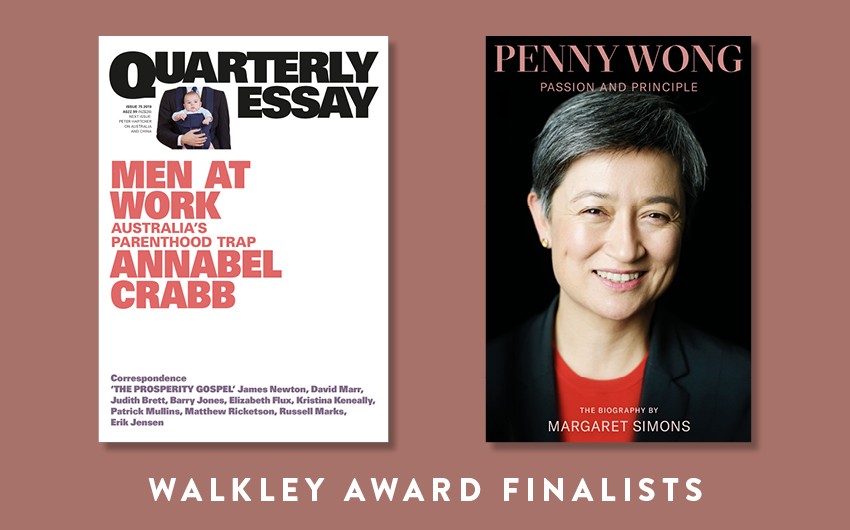 News >
Annabel Crabb and Margaret Simons announced as Walkley Award finalists
Men at Work and Penny Wong: Passion and Principle were included on the list.
We're delighted that Annabel Crabb and Margaret Simons have been announced as finalists in the 65th Walkley Awards for excellence in journalism.
Crabb's Quarterly Essay Men at Work: Australia's Parenthood Trap is a finalist in the Feature Writing Long category. Examining parental leave and the gendered nature of parenting in Australia, the essay has since been updated to include the large-scale working from home experiment during the COVID-19 pandemic and is available in book form.
Simons' Penny Wong: Passion and Principle is longlisted for the Walkley Book Award. This first-ever biography of Wong is a revelatory portrait of one of the most talented, poised and respected Australian politicians. Drawing on exclusive interviews, it offers a scintillating insight into a politician without precedence.
Congratulations to Annabel Crabb and Margaret Simons, and all finalists announced today. The award ceremony will be held on Friday, 20 November.