News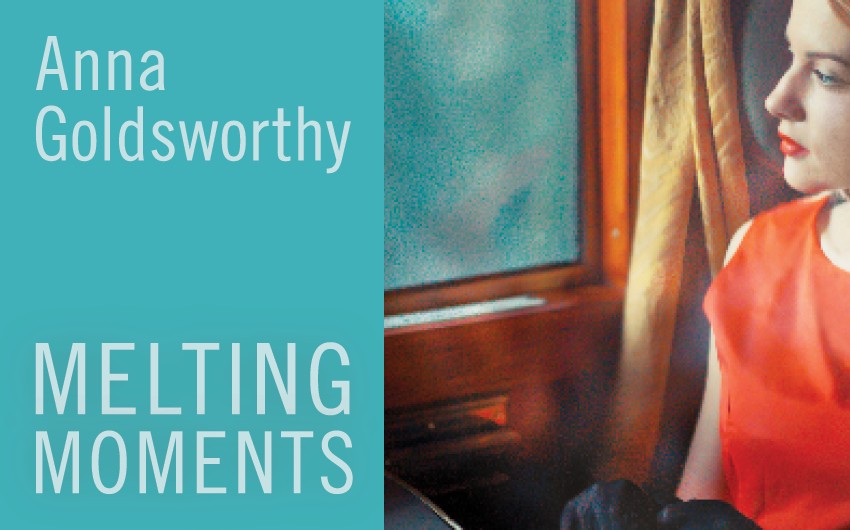 News >
Author Q&A: Anna Goldsworthy on Melting Moments
Award-winning author Anna Goldsworthy tells us about her captivating fiction debut.
Tell us about your book, Melting Moments.
Melting Moments is an intimate portrait of a woman's life over seven decades, constructed as a series of moments.
Being an accomplished non-fiction writer, how did the experience of writing fiction differ from your previous books?
I've often felt that memoir is part fiction, while fiction tends to be part memoir. To my mind it's a spectrum, and a lot of the writing I most admire sits somewhere in the middle, whether it's Proust or more recent experiments by Rachel Cusk and Ben Lerner. Writing a memoir begins with the fictionalisations of memory, even before the artifice of translating these to the page. And fiction is born from a writer's experience, regardless of how artful the transformation. So although the raw material of Melting Moments was different from that of my memoirs, much of the process was familiar: I just edged a little closer towards 'fiction'. I started with a handful of small anecdotes from my late grandmother – already quasi-fictionalised through multiple retellings – and sought to build a world around these. And in doing so, I mined my own experiences as well as the stories of others.
How long have you been thinking about this story, and what was the initial inspiration?
The initial inspiration was a late-life romance my grandmother enjoyed in her eighties, which was very beautiful and hopeful. She died in 2011, with her beloved partner dying only a couple of weeks later, so I suppose I've been thinking about it for quite a while. My original idea was to compose a set of variations on the lives of women – those ways in which our lives mirror one another's and diverge – over multiple generations. It became clear that I needed to narrow the focus, but those intergenerational changes still seep through, even with a singular point of view.
Melting Moments begins in World War II, and follows the life of Ruby through to the present day. What kind of research did the book entail, and did you come across anything that particularly surprised you?
The main part of the research comprised long conversations with my grandparents and other beloved elders – which wasn't always intended as 'research' but was just something I enjoyed. Later I poked around in search of the texture of the time: newspaper reports on Adelaide's dance halls; advertisements for Studebakers; archival photos of Adelaide in the forties; histories of fashion and cooking. I spent an evocative week at Varuna Writers' House in the Blue Mountains, which somehow even smelled the same as my grandmother's house. One morning, taking a break from writing about ginger cake, I stole down to the kitchen to grab a slice of chocolate cake. Back at my desk, I bit into it and realised – this almost felt supernatural – that it actually was ginger cake. This is the best sort of research: actually tasting the era in your mouth.
Perhaps the biggest surprise for me was the way the writing became an archaeological dig into a feminism I claim as a birthright, on account of the radicalism of my mother. And it made me realise how rapidly this transformed worldview emerged, and what it must have looked like to a woman of my grandmother's generation. I'd never properly considered this view of feminism from the other side, nor the accommodations my grandmother had to make to handle it.
What writers have influenced or inspired you?
I mentioned Proust, whom I revere. And I've always loved Alice Munro: her apparently modest yet trenchant prose, those depths she evokes beneath the quotidian. Inevitably my father, Peter Goldsworthy, is an influence. Growing up in a houseful of books and witnessing a writer write himself into being was instructive, possibly in ways I don't even realise.
Tell us about a recent book you read and loved.
I recently read The Transit of Venus by Shirley Hazzard (thanks to Michelle de Kretser's excellent monograph) with an admiration verging on the ecstatic. I was struck by the fibrous density of her prose; the demands she makes of readerly mindfulness; her intricately observed social interactions; the deep satisfactions of her (cunning) plot. The book is a masterclass in ellipsis and understatement, and in allowing events to unfold at the periphery of your reader's understanding. Immediately before that I read Patricia Lockwood's uneven but often brilliant Priestdaddy. She is a mighty talent, and I delighted in her left-field manipulation of language, as well as her clear pleasure in her vocation: of naming, or attending to, things. It is such an exuberant celebration of being a writer.
---
Melting Moments is out next week; pre-order a copy now.
About the author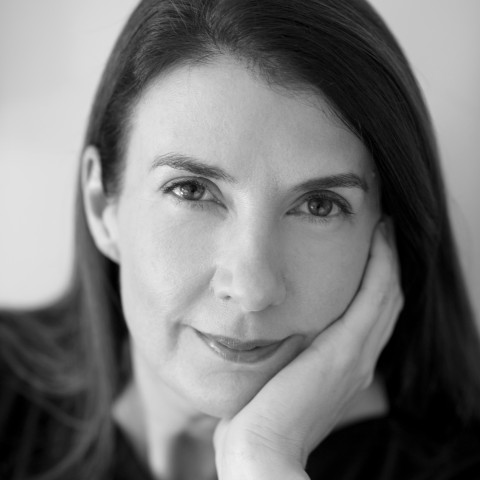 Anna Goldsworthy is the author of Piano Lessons, Welcome to Your New Life and the Quarterly Essay Unfinished Business: Sex, Freedom and Misogyny. Her writing has appeared in the Monthly, the Age, the Australian, the Adelaide Review and The Best Australian Essays. She is also a concert pianist, with several recordings to her name.
Author photo by Nicholas Purcell.
More about Anna Goldsworthy