News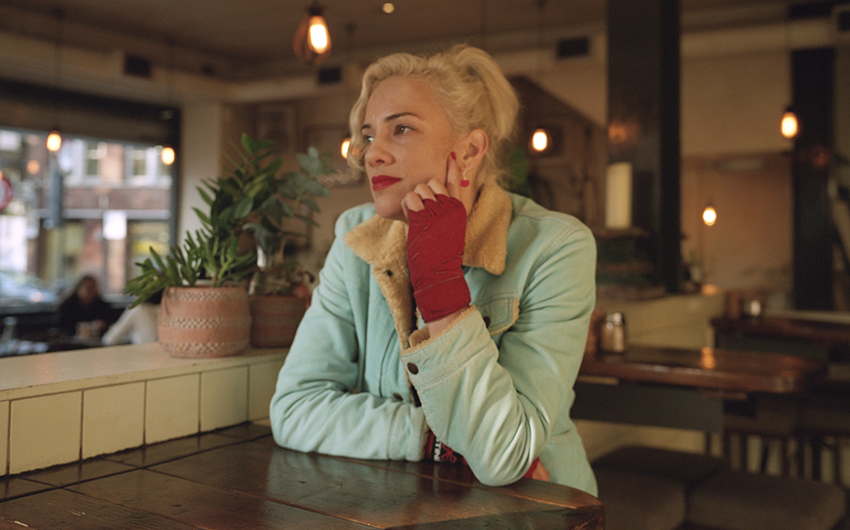 News >
Author Q&A: Jenny Valentish on Everything Harder Than Everyone Else
Tell us about what led to you writing this book.
In a way, it was my previous book for Black Inc., Woman of Substances, that triggered the idea for Everything Harder Than Everyone Else. While there are all sorts of reasons that people consume substances, I noted that there are those who treat drug-taking like an Olympic sport, exploring their capacity to really push their bodies, and frankly, wanting to be the best at it. Those people, when they quit, might turn to a similarly annihilating pursuit such as marathon running, getting the same gory kick out of pre-dawn starts and food rations as they did with their pre-dawn crashes and lines of coke, not to mention the glory of going all in – my very first interviewee, ultra-endurance adventurer Charlie Engle, confirmed all that in spades. It made me wonder, what other reasons are there for somebody to push themselves repeatedly to the edge of annihilation? I also really wanted to hang out with these people.
What's the connection between sport and addiction – how are they linked?
Drug addiction is not a recurring theme in my interviews for this book, but it does come up sometimes. A common hypothesis is that former drug users who hurl themselves into sport are simply trading one addiction for another. Maybe so – both behaviours are goal-oriented and activate the same reward pathways, and when a person gives up one dopaminergic behaviour, such as taking drugs, they are likely to seek the same sense of stimulation elsewhere. In the clinical field, it's known as 'cross-addiction'.
Marathon running, and particularly ultramarathon running – which means a distance of at least 42.2 kilometres – seems to be the most prevalent sport for the incredibly driven breed of drug user. High-wire memoirs about this lifestyle swap include Charlie Engel's Running Man (2016), Rich Roll's Finding Ultra (2012), Catra Corbett's Reborn on the Run (2018) and Caleb Daniloff's Running Ransom Road (2012).
So what are the similarities between drug-using behaviour and long-distance running? The solitary pursuit of a goal, the intoxicating feeling of being an outlier, the meditative quality of the rhythmic movement, the adrenaline rush of triumph; and on the flipside, the self-flagellation that might last as long as a three-day bender. The physical risks of running are also not dissimilar to those of the prolific drug user: the long-term effects can shorten the lifespan, and there have been plenty of fatalities mid-race. It makes me wonder, where does hedonism end and endurance begin?
When it comes to marathon running and other extreme sports, we seem to relish in the suffering. Why?
'We'? I wouldn't run in a million years. But it's true – endurance races are marketed in terms of their promise of suffering. They have names such as Triple Brutal Extreme Triathlon and Hurt 100. One of the earliest US events, in 1928, was the Trans-American Footrace, nicknamed The Bunion Derby in the press.
In his book The Rise of the Ultra Runners (2019), Adharanand Finn writes about the hellscapes that appear irresistible to this breed of runner. 'It seems that every ultrarace has to produce a slick, short film with dramatic, sweeping shots and lots of high drama. And always, at some point, it shows someone looking broken, close to tears,' he writes. 'The runners look more like survivors of some near-apocalyptic disaster than sportsmen and -women. It is telling that these are the images they choose to advertise the race. People want to experience this despair, they want to get this close to their own self-destruction.'
It's not just runners, though – endurance cycling is ultrarunning's lycra-clad cousin, and so hardcore that as far back as the 1880s, racers were experimenting with cocaine, caffeine, nitroglycerin and strychnine for energy and pain relief. 'Suffering' is part of cycling's nomenclature, as illustrated by the title of racer Jon Malnick's popular book, Into the Suffersphere: Cycling and the Art of Pain (2016), and the popular training app Sufferfest. Of course, the pay-off of this rather Christ-like idea of self-flagellation is that the individual is then flooded with endorphins, endocannabinoids and opioid peptides.
Who was the most interesting character you met in your research for this book?
Probably the character getting the most extreme reactions from early readers (I'm used to him, myself) is the neuroscientist Dr Jack Allocca, who has two personal missions: to eat as many species as possible – and in doing so pressure-test his growing immunity to disgust – and to take as many psychoactive drugs as possible. Sometimes at the same time. His chapter has to be read to be believed, quite frankly – but it's definitely all true. I've seen the photographic evidence.
How does participation in combat sports resolve trauma?
As I've written in more depth for The Guardian, there's a rise in trauma-informed martial arts courses that are aimed at people who have experienced sexual violence, but in general, martial arts offer a steady sense of empowerment and mastery that a short self-defence course does not. Psychiatrist Bessel van der Kolk, a trauma treatment expert who wrote the bestselling book The Body Keeps the Score (2014), believes martial arts to be among the best treatments for traumatic stress because they reinstate a sense that the individual 'is not a helpless tool of fate'. In Everything Harder Than Everyone Else, I talk to some martial artists who took up fighting to feel less vulnerable. As one – Muay Thai fighter Richie Hardcore – told me, 'Not to sound too melodramatic, but for me personally, having my face full of stitches seemed better than having my heart full of stitches, and I see that for a lot of people.'
What drew you towards combat sports?
I took up Muay Thai because I'm a fairly boisterous girl … and I also thought it would be good for anger management. Wrong! Taking up a sport that involves sparring means you are constantly riding a rollercoaster of emotions, with victory at the highest point, sure, but humiliation at the lowest point. And what do we disguise humiliation with? Righteous anger!
It feels very good though, particularly when accompanied by sound effects. I've got louder and louder in the few years I've been training, and I seem to have a different vocal exaltation for each limb. You know that arsehole down the gym who apparently needs to make as much noise as possible? That's me.
---
Everything Harder Than Everyone Else is in bookstores now.
Photo: Sophie Polyviou
About the author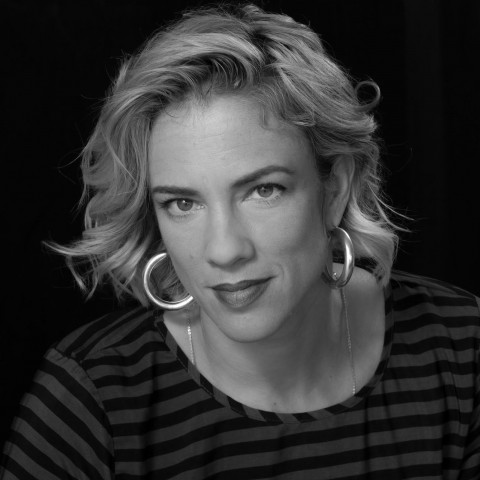 Jenny Valentish has been devoted to dancing around the void for many decades, first in the pub and then the boxing ring. The author of the acclaimed books Woman of Substances and Everything Harder Than Everyone Else, Jenny is a regular contributor to The Guardian and the ABC, and the former editor of Time Out Melbourne and Triple J's Jmag. 
More about Jenny Valentish