News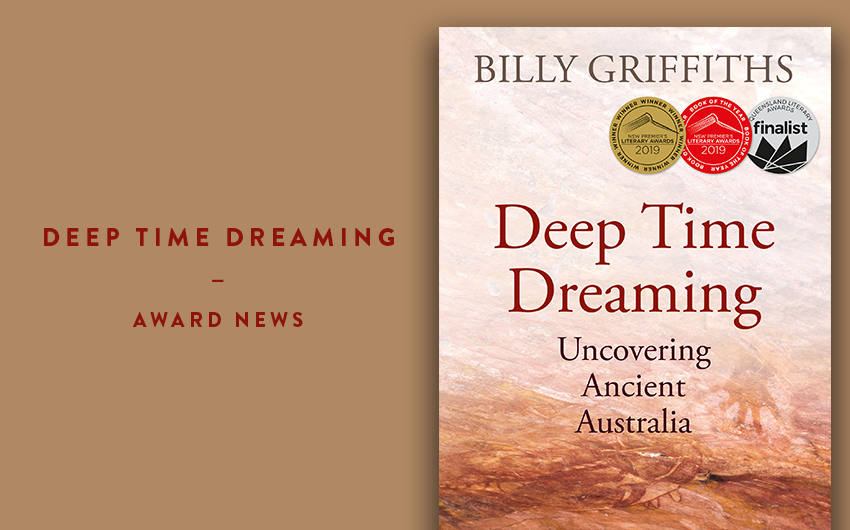 News >
Award news: Billy Griffiths presented with 2020 Max Crawford Medal
Congratulations to Billy Griffiths, whose book Deep Time Dreaming was recognised by the Australian Academy of the Humanities.
Award-winning Australian writer and historian Billy Griffiths – whose latest book, Deep Time Dreaming: Uncovering Ancient Australia, has been described as 'the freshest, most important book about our past in years' – is the recipient of the Australian Academy of the Humanities' 2020 Max Crawford Medal.

The medal is Australia's most prestigious award for outstanding achievement and promise in the humanities by an Australia-based early-career scholar.

The award of the Crawford Medal recognises Dr Griffiths' outstanding ability to bridge the disciplines of history, literature and archaeology, and the imaginative considerations he gives to the intersections of the sciences and the humanities through his work.

Dr Griffiths' award-winning and widely acclaimed book, Deep Time Dreaming, was the result of extensive fieldwork and archival research.

In his nomination of Dr Griffiths for the Crawford Medal, eminent historian and former academy president Iain McCalman AO said, 'I have encountered no other young academic in my university career of more than 50 years whose book has made a larger or deeper impact … [it is] one of a handful of publications that have shifted Australia's understanding of the past: both Indigenous and non-Indigenous.'

Dr Griffiths' work has also been acclaimed by Tjanara Goreng Goreng, research scholar at the Australian National University's Centre for Aboriginal Economic Policy Research and Traditional Owner from Wakka Wakka Wulli Wulli in Central Queensland. 'I describe it as a gift to Australia, and to me, and to First Nations peoples.'

Dr Goreng said Deep Time Dreaming's 'beauty continues from chapter to chapter, from story to story, of these 20th-century discoverers of rock art, of an Australian prehistory, of Australian disciplines of study, of marking country, of the early fights for Aboriginal rights over decisions about research and excavations on their country, and of the early developments of national trusts and conservation of our ancient culture.'

On hearing of his award, Dr Griffiths said, 'It is a great honour to receive the 2020 Max Crawford Medal from the Australian Academy of the Humanities. My research explores the work of the past three generations of humanities scholars and the immense contributions they have made to understanding and imagining Australian society, culture and history. Max Crawford himself was an early champion of archaeological work in Australia and he encouraged dialogue across and between disciplines. I am honoured to be part of this collaborative tradition.

'This award takes on a particular significance at such a challenging time for the humanities. Arts, culture and scholarship have never been more vital to our society.'

Get Deep Time Dreaming for 20% off in our 20th anniversary sale.

About the author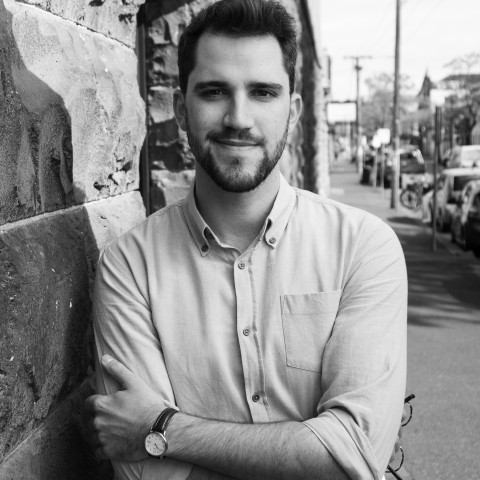 Dr Billy Griffiths is a historian and lecturer in Cultural Heritage and Museum Studies. His research engages with cultural heritage, Indigenous history, political history, archaeology and seascapes. His latest book, Deep Time Dreaming: Uncovering Ancient Australia, was awarded the Ernest Scott Prize, the John Mulvaney Book Award, the Douglas Stewart Prize for Non-Fiction and 2019 Book of the Year at the NSW Premier's Literary Awards.
More about Billy Griffiths