News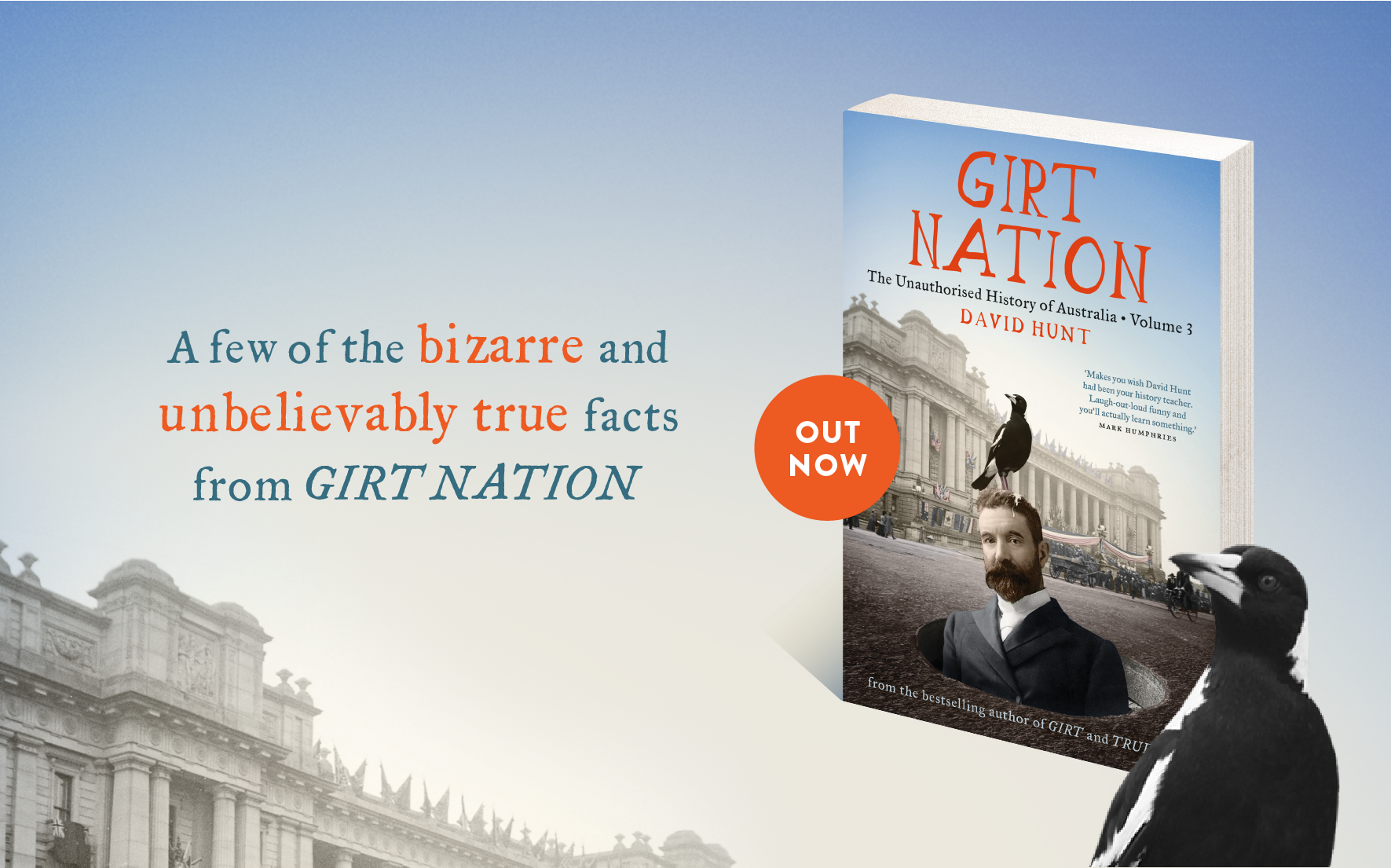 News >
Bizarre and unbelievably true facts from GIRT NATION
GIRT NATION is an epic tale of charlatans and costermongers, of bush bards and bushier beards, of workers and women who weren't going to take it anymore.
This laugh-out-loud book charts the bizarre and unbelievably true facts of Australia's transformation from aspiration to nation, a few of the most noteworthy here:
Alfred Deakin, Australia's second PM, was a keen spiritualist. He took political advice from the shades of statesmen, bought shares recommended by a dead Ballarat accountant, and published the 1877 sequel to The Pilgrim's Progress, claiming John Bunyan possessed him 49 times to write it.

Australia's (and the world's) first Labor prime minister, Chris Watson, maintained a secret identity that he took to the grave. Real name John Tanck, the unnaturalised Chilean and forerunner to Barnaby Joyce, was ineligible to sit in the Australian parliament, let alone be PM.

In 1896, Essendon Football Club trainer Carl von Ledebur attempted to 'cure' masturbators by injecting them with crushed animal testicles. Who would have thought Essendon Football Club would ever be associated with a bloke giving dodgy injections to wankers?

Nellie Melba conducted Australian farewell tours between 1903 and 1928. She was the human equivalent of a Persian rug warehouse closing sale. Her frequent retirements and reappearances gifted the Australian lexicon with 'do a Melba', a phrase now made redundant by John Farnham.

Feminist Catherine Helen Spence, Australia's first female political candidate (1897), wrote a futuristic novel in which women were breadwinners and enjoyed free contraceptives, and immigration restrictions prevented 'Chinese coming to destroy all we have struggled for!'

During Sydney's 1900 bubonic plague outbreak, children were given sixpence for each dead rat they handed into the authorities – like aluminium can recycling today, although considerably more lethal.

The Crutchy Push, an all-amputee street gang, terrorised Melbourne at the turn of the 20th century. A newspaper explained:
The Crutchy Push, with one exception, consisted of one-legged men. The exception was a one-armed man who kept half a brick in his sewn up empty sleeve.

Medium Thomas Walker fled Canada after burning a séance client to death with stage phosphorous, claimed to be possessed by a 16th century occultist during his Australian stage shows, was charged with shooting a clergyman while drunk, and appointed WA's attorney-general in 1911.

Tasmania, in 1868, became the first Australian colony to make elementary schooling compulsory, although it didn't get around to enforcing the law until 1916, by which time its earliest truants were approaching retirement.

---
Girt Nation: The Unauthorised History of Australia Volume 3 is out now.
About the author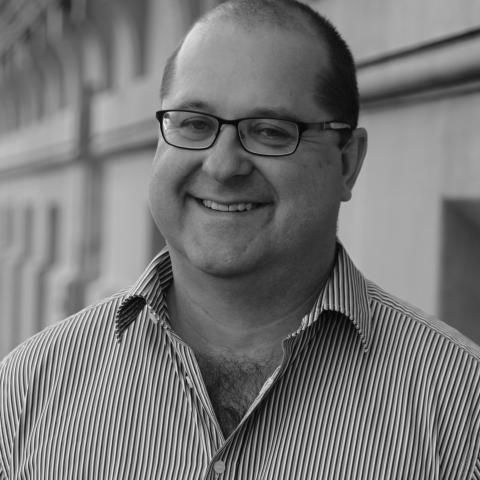 David Hunt is an unusually tall and handsome man who likes writing his own biographical notes. He is the author of the bestselling Girt and True Girt, as well as two books for children. David is also a television presenter and podcaster, and has a birthmark that looks like Tasmania, only smaller and not as far south.
More about David Hunt