News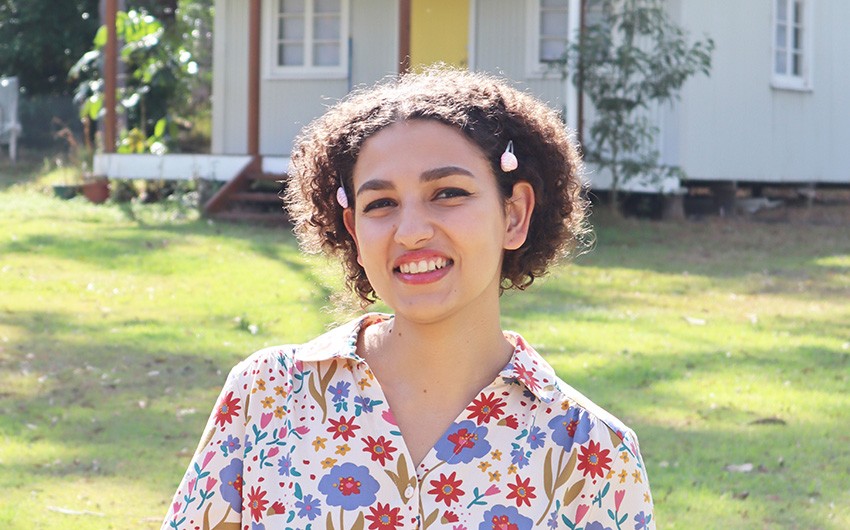 News >
Black Inc. to publish debut memoir Muddy People by Sara El Sayed
A smart and funny memoir from the Growing Up African in Australia contributor.
Black Inc. is delighted to announce that we have acquired a debut memoir by Sara El Sayed. Muddy People is a smart, funny, terrifically lively exploration of growing up as a Muslim Australian in the outer suburbs of Brisbane.
Sara El Sayed was born in Alexandria, Egypt, in 1995. A sessional teacher at Queensland University of Technology, she is also completing a master of fine arts. Her work is featured in the anthologies Growing Up African in Australia and Arab-Australian-Other, and in publications including frankie, Overland and The Lifted Brow. She was shortlisted for the 2019 Richell Prize and tweets @sarakelsayed.
Sara says: 'This book is an expansion of my contributions to Growing Up African in Australia and Arab-Australian-Other. I want to write something that interrogates what it meant for me to be an Egyptian Muslim girl in a majority white community. It's my story of growing up in the outer suburbs with my parents, grandmother, brother and sister.
'I am over the moon to be working with Black Inc. It wasn't that long ago that I was dancing around the house because Maxine Beneba Clarke had selected my story for Growing Up African in Australia, and now I get to work with Julia Carlomagno and the Black Inc. team again on my very own book-length work. It is unreal.'
'Sara's voice is wonderfully engaging, and we know readers will love her story as much as we do,' said the publisher. 'The Growing Up series has a strong history of bringing us into contact with talented writers, such as Benjamin Law (Growing Up Asian), and we are delighted to welcome Sara to the Black Inc. fold.'
Muddy People will be published in 2021.