News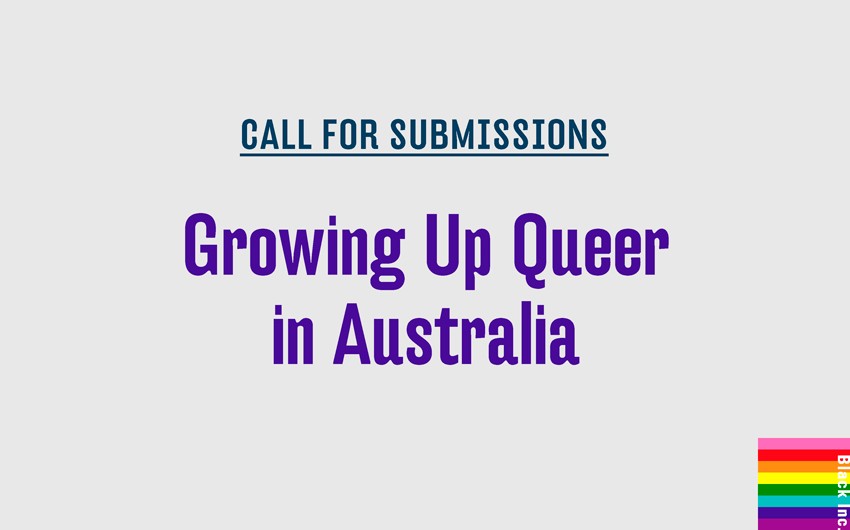 News > News
Call for Submissions: Growing Up Queer in Australia
A new anthology is open for submissions from all LGBTIQ writers in Australia.
The collection will be edited by Benjamin Law, author of Gaysia, The Family Law and Quarterly Essay Moral Panic 101.
We are looking for first-person pieces about growing up as a member of the queer (LGBTIQ) community, however you identify. These can be in any tone, style or format but we are not looking for scholarly works. What we hope to receive is honest, original and personal nonfiction from people of all ages and backgrounds. We are particularly interested in pieces that defy, question or shed light on the many stereotypes that currently exist about our vibrant extended community. Editor Benjamin Law says: 'If in doubt, write the story you wish you'd read growing up.'
Submissions should be between 1000 and 4000 words, and must be received by 5.00pm on Monday, 3 September 2018. Late entries will not be accepted. Contributors will be paid a publication fee and we will only discuss the terms of payment with successful contributors after final selection.
Please email submissions to [email protected] as attached Word documents. Final selection will be made in October 2018 and successful contributors only will be notified by email. Enquiries should be addressed to Erin Sandiford: [email protected].