News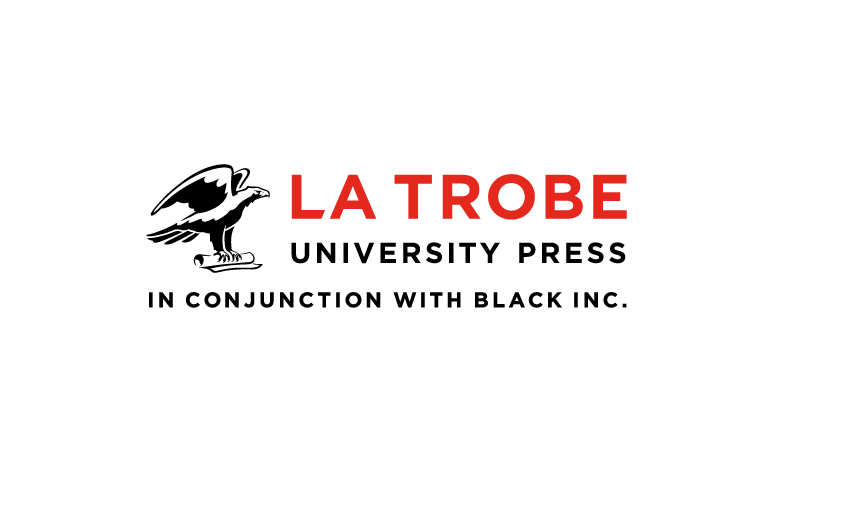 News > Media release
Celebrating La Trobe University Press
La Trobe University and Black Inc. yesterday celebrated La Trobe University Press at an event held at the State Library of Victoria.
The event brought together some of the nation's leading scholars and experts, including a keynote address by award-winning author and historian Professor Frank Bongiorno who hailed the imprint as a great achievement in scholarly publishing, challenging the cultural cringe and taking seriously the responsibility of contributing to public culture.
La Trobe University and Black Inc. are renowned for shaping public debate and discussion on issues that matter and La Trobe University Press was launched in 2017 with a mission of bringing scholarly works to a general audience. From innovative ideas on climate and energy, to artificial intelligence in a human world, to First Nations politics and stories of how Australia has shaped the world and been shaped by it, La Trobe University Press has been an outstanding success in publishing books of high intellectual quality, originality and substance.
La Trobe University Vice-Chancellor Professor John Dewar AO said that since its inception, La Trobe University Press, in a unique partnership with Black Inc. Books, had published some of Australia's sharpest minds, enabling them to take their ideas beyond academia and reach a bigger and diverse audience.
"I'm delighted that La Trobe's partnership with Black Inc. Books has resulted in the publication of a diverse range of distinguished, home-grown talent from across Australia's higher education institutions," Professor Dewar said.
"La Trobe University Press has successfully achieved what it set out to deliver when it launched; to provide a platform for the University to continue its longstanding tradition of public scholarship and debate on some of the fundamental issues of our time."
Morry Schwartz AM, Executive Chair, Schwartz Media commended the publishing partnership between Black Inc. and La Trobe University, saying:
"We at Black Inc. are so thankful that Professor John Dewar and his team were on exactly the same page about what constitutes a great university press: Leading scholars writing for a general audience in elegant, accessible prose, eschewing the inaccessible specialist language of their fields. We thank Professor Dewar, wish him well, and look forward to working with the incoming VC, Professor Theo Farrell."
About Black Inc. Black Inc. is an independent Australian publisher that specialises in the publication of quality non-fiction: history, politics, memoir, biography, economics and current affairs. It is also the publisher of the leading current affairs journal Quarterly Essay.
About La Trobe University For more than 50 years, La Trobe University has been transforming people and societies. The University works collaboratively across disciplines and with partners to develop fresh ways of thinking and conducting research – constantly seeking new ways to engage with and better serve its partners and communities, to build relationships and develop solutions for the issues facing society. Along with holding its top 300 ranking in Times Higher Education's World University Rankings 2024, La Trobe is the top improver among Australia's top 20 universities in the QS World University Rankings 2024, rising 74 places to claim its new spot at 242 of the 1,500 universities evaluated.
Thursday 9 November, 2023