News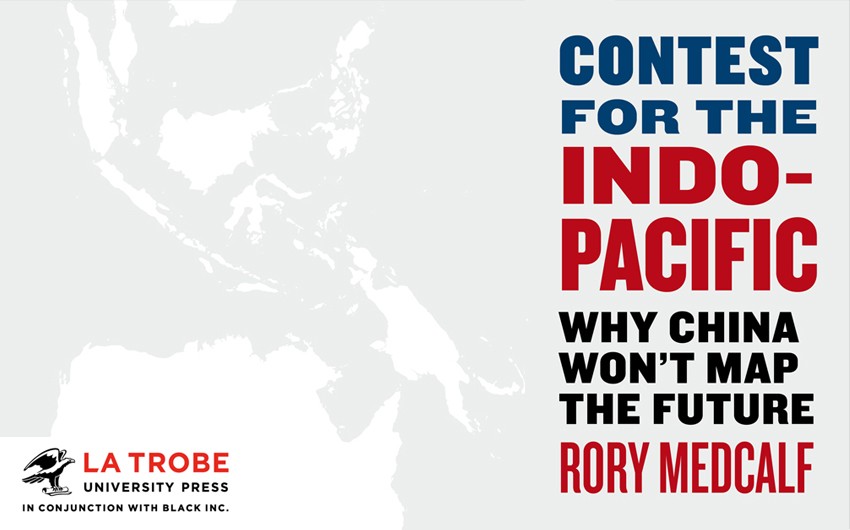 News >
Extract: Contest for the Indo-Pacific
How can China's dominance be prevented without war? Read the preface from the definitive guide to tensions in the region by Rory Medcalf.
The 2020s have arrived in a cloak of uncertainty. The world sees a crowded horizon of risk, ranging from the Middle East to Asian waters, from democracies in crisis to the burning impacts of climate change. So a book making claims about the future is a gift to fate.
But Contest for the Indo-Pacific is not just about today or tomorrow. It tilts the map to tell a history of international connection and contestation across the seas, tracing deep geopolitical currents to the 2030s and beyond. It ventures conclusions about the risks intrinsic to China's hasty regional expansion, the promise of multipolarity as middle players partner up, the staying power of the United States despite Trump and beyond him, and the value of many nations standing firm to help Beijing find a settling point.These judgements should be continuously contested. Each day brings new evidence for and against.
Amid their many travails, the middle players continue to gird themselves for resilience, solidarity and sovereignty. Japan, India and Australia strengthen their bonds with each other and in a quadrilateral with America.
But how long can such middle players hold their ground without American leadership? In late 2019, the US establishment was still saying things allies and partners wanted to hear, with the State Department declaring a 'shared Indo-Pacific vision', underscoring multilateral institutions and economic development rather than military confrontation with China. Yet the president was somewhere else: skipping the East Asia Summit while demanding South Korea and Japan pay more for US military presence. By the start of 2020, Donald Trump was mired in the rites of impeachment. With a desperate eye on political survival, he was striking a trade truce with Beijing while risking open war with Iran. A different administration – one that does not embody constant national emergency – is needed for global stability and managing strategic competition with China.
For Xi Jinping's regime will not stand still in combining extreme internal control with geopolitical struggle and reach. Trump's folly is Xi's opportunity. Yet the strains are showing for China too. Hints have emerged of internal dissatisfaction with some of Xi's largest schemes, whether the material expense of the Belt and Road or the moral cost of the mass incarceration of Uighur people. Hong Kong's defiance has set in. India, too, faces serious internal strife, with Hindu nationalism eroding long-term democratic strengths.
At sea, the contest of power and presence flows and ebbs. Indonesia and Malaysia have greeted the new decade with a stronger defence of their maritime interests against China. American and Japanese warships confidently sail the South China Sea. In the Indian Ocean, China asserts its presence by teaming up variously with Russia, Iran and South Africa for naval exercises. India and France share maritime surveillance information. India's navy expels a Chinese survey ship from its territories in the Bay of Bengal.
And smaller players cannot be dismissed. In a connected, contested Indo-Pacific, no island is an island. In Australia, the China debate has sharpened. The new leader of Sri Lanka asks China to hand back the Hambantota port and urges other nations to dilute China's influence, while celebrating a Chinese-built artificial island off Colombo. Taiwanese democracy is becoming a testing ground for freedom from Chinese Communist Party interference. In the South Pacific, a very different island votes resoundingly for independence – in this case from Papua New Guinea – in the shadow of its own 20th-century civil war. Bougainville is infrastructure-poor and resource-abundant. Here is one separatism Beijing may welcome – fresh terrain in the regional competition for influence.
These are a few examples from the eve of the 2020s. They do not signify trends. But they remind us it is far too soon to conclude that one country will map the future. Decision-makers must peer beyond the parochialism of the present and ask enduring questions about agency, influence, risk and power's many layers. It will be a long game.
Rory Medcalf
Canberra, January 2020
About the author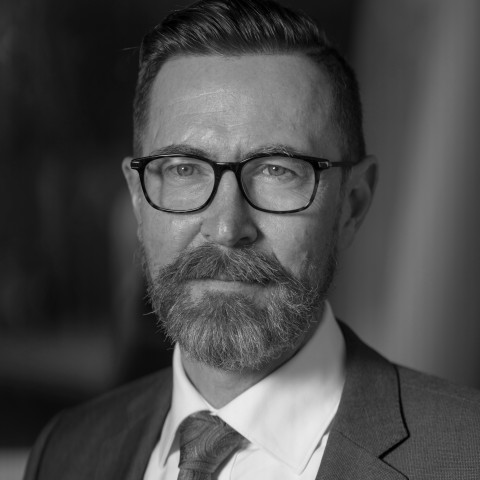 Rory Medcalf is a professor and Head of the National Security College at the Australian National University. His experience as an Australian diplomat includes postings to New Delhi, Tokyo and Papua New Guinea. He was a senior strategic analyst in Australia's peak intelligence agency, the Office of National Assessments and was the founding director of the international security program at the Lowy Institute. He has been published widely, including in The New York Times, The Wall Street Journal, …
More about Rory Medcalf