The Inc. Blot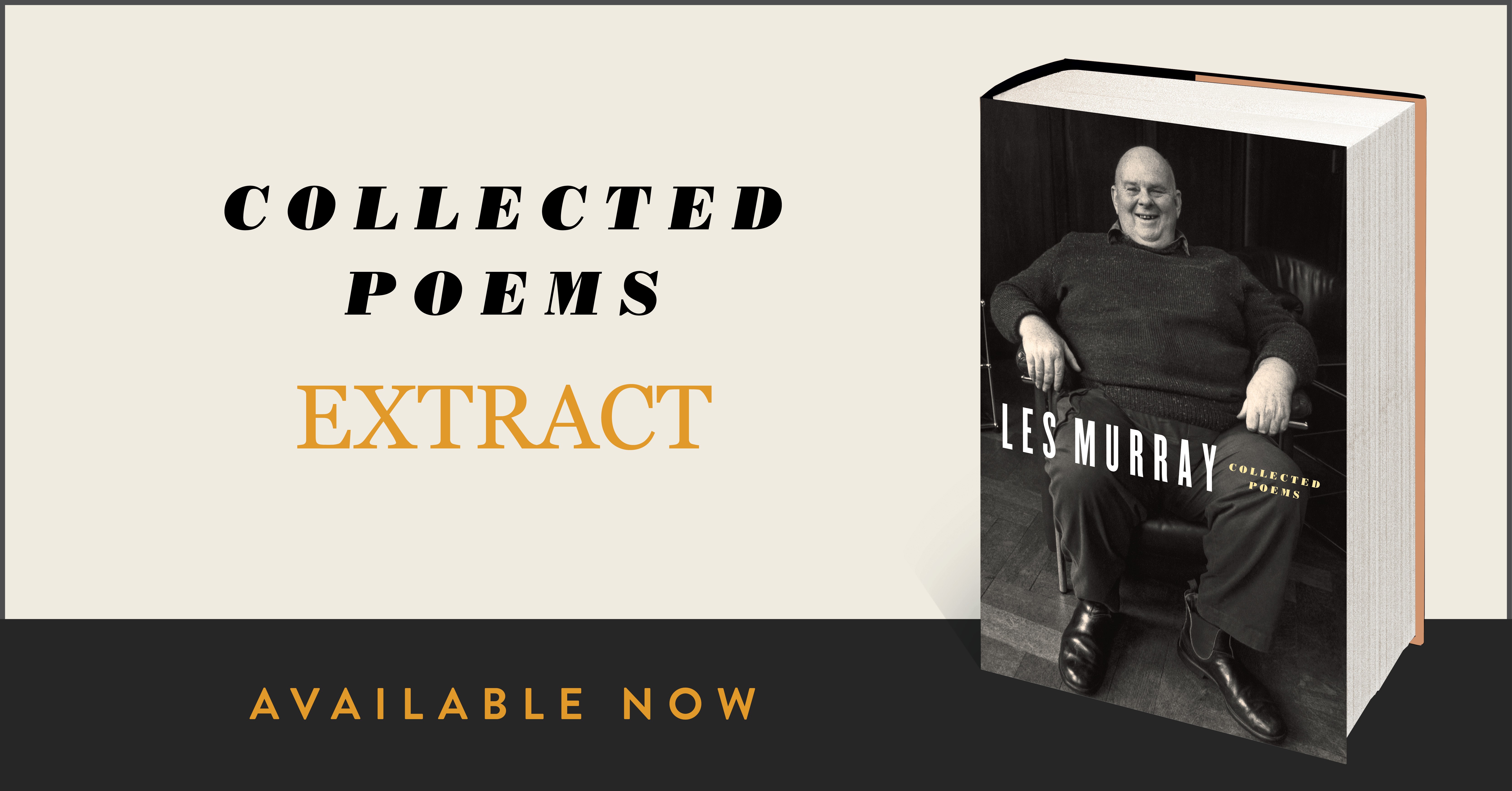 Extract: The Good Plates
Read on for an extract from Les Murray's Collected Poems, with 'The Good Plates.'
On the day of babyhood
the Christmas guest would come,
a soldier back from the war,
someone single, or far from home.
After new toys and ice cream,
midmorning those hot Decembers,
the family would turn ideal,
polite even to its members.
Still home, but genial, drought-free,
as the good plates came out;
angry topics winked as if forgiven
over cordials and Sheaf stout.
When all the Good Luck toasts failed
we in turn played guest
to old people in dark parlours
serving up their calm best,
then photos often show this person
among family, and loyal,
but chatting with some visible stranger
to mitigate the festival.
Passover night, Jews set a place
for Elijah the prophet.
If more than a twosome, perhaps,
no human circle is complete,
and one more's a way out of too many.
Come spirit, come witness:
family love's the point, or childhood,
but the guest is Christmas.
Collected Poems by Les Murray is available now. Click here for more details.