News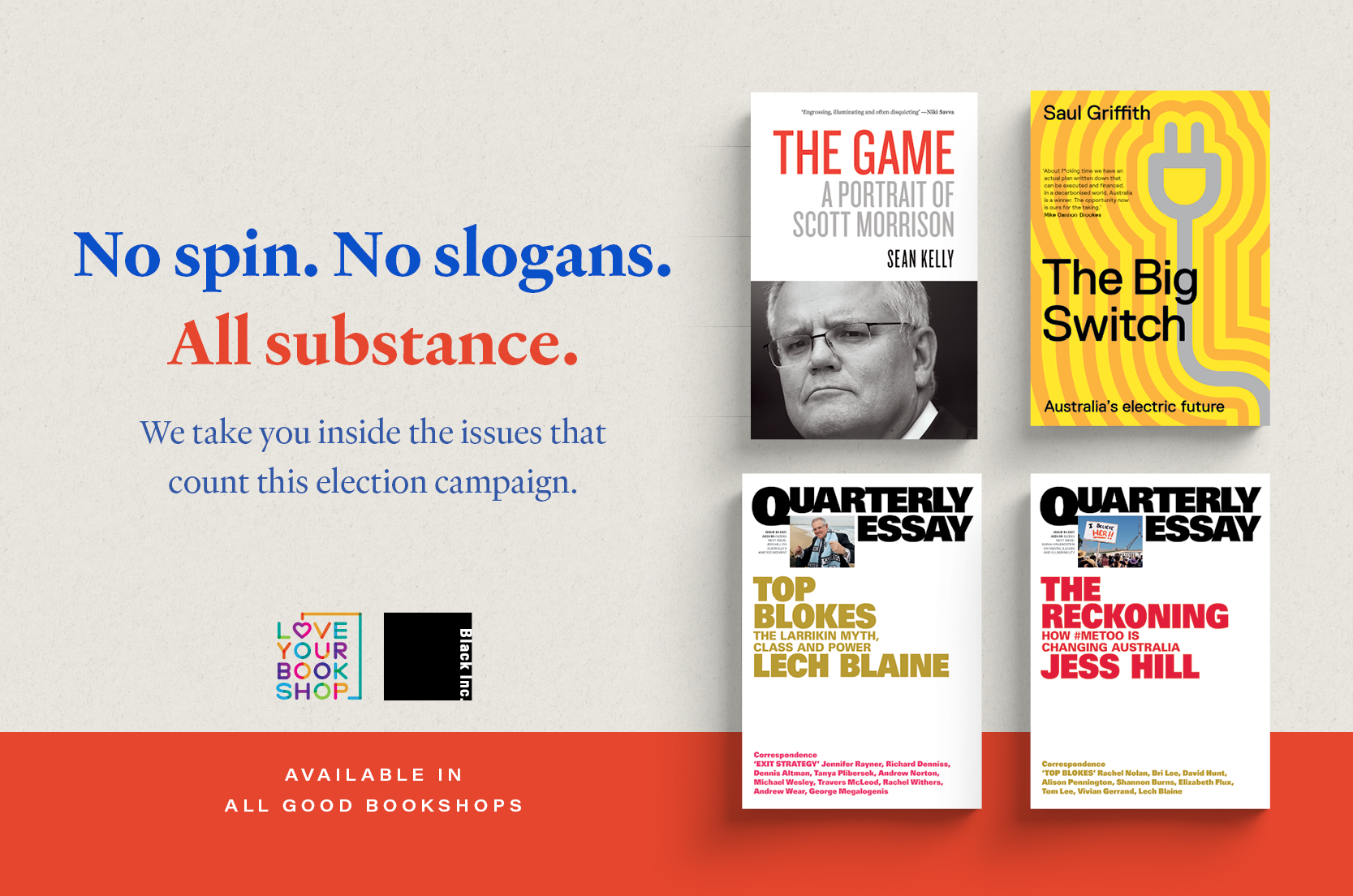 News >
Go beyond the headlines - Essential Election 2022 Reading
No Spin. No Slogans. All substance. We take you inside the issues that count this election campaign.
Go beyond the headlines with our list of essential election reading. As we count down to May 21, our expert writers and commentators uncover the facts and interrogate the issues that matter.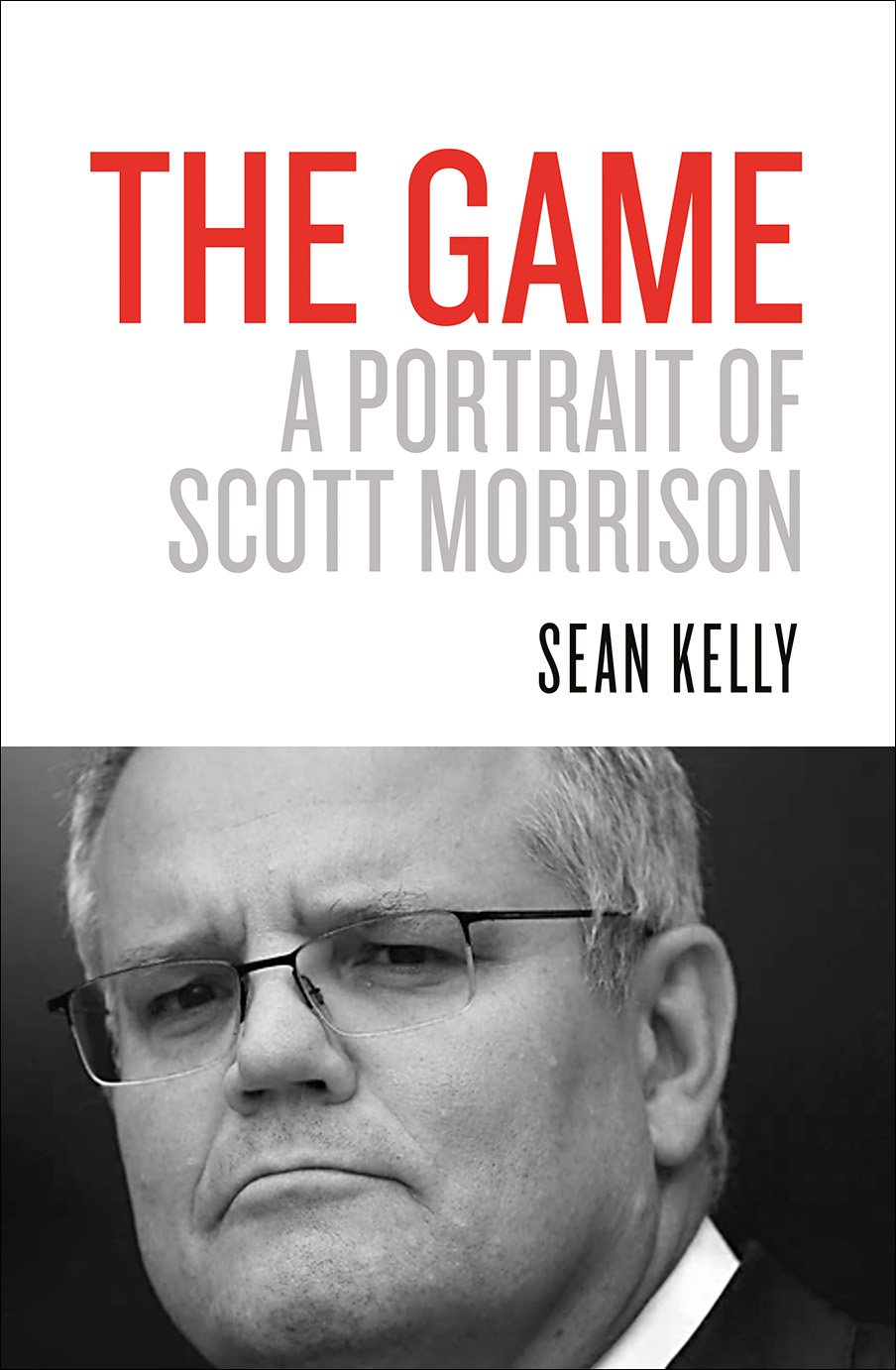 The Game: A Portrait of Scott Morrison by Sean Kelly
The man behind the mask. A revealing insight into Morrison's career and the tricky political tactics that have characterised it, The Game brings forth questions about the society that created our prime minister, and the structures and cultures that facilitated his path to the Lodge.
---
The Big Switch: Australia's Electric Future by Saul Griffith
Our collective responsibility to address the urgent climate crisis has never been more prevalent in our social discourse – but how do we do it? And how do we get our political leaders to listen? Saul Griffith has the answer – electrify everything.
---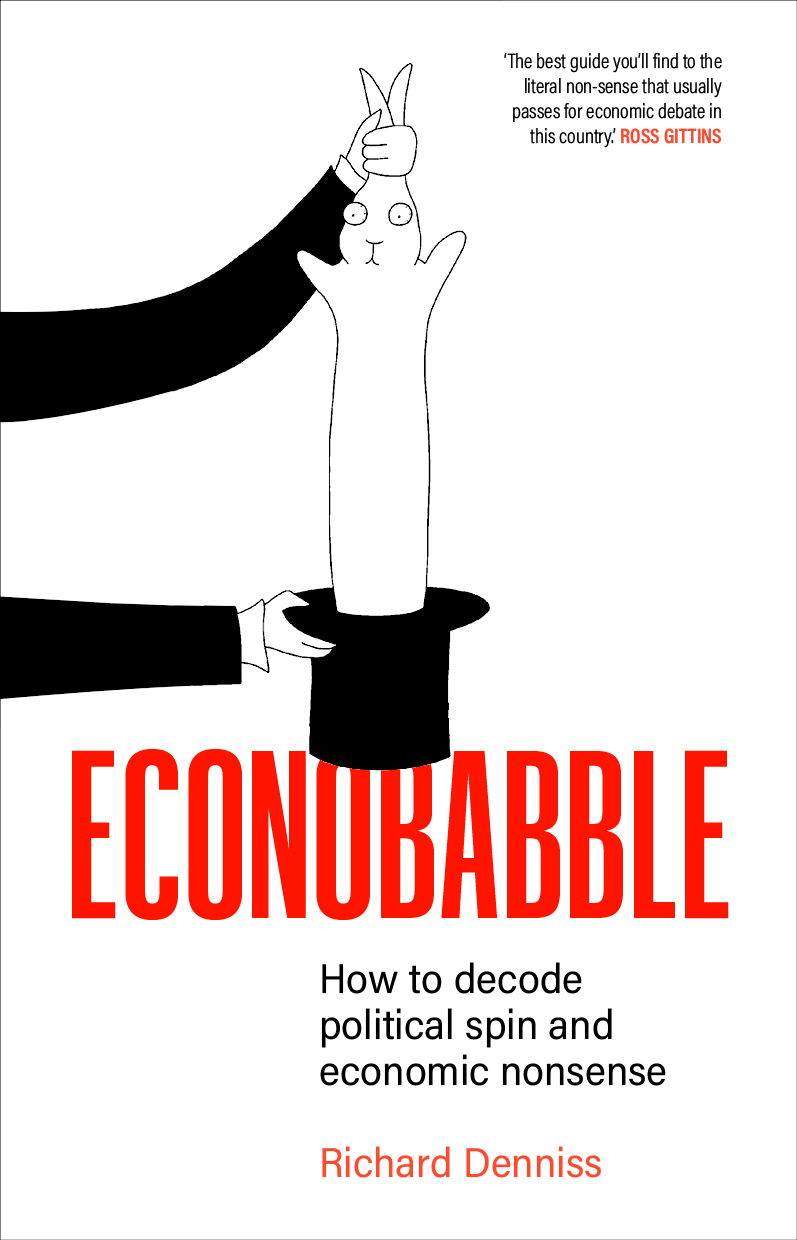 Econobabble: How to Decode Policital Spin and Economic Nonsense by Richard Denniss
In this new edition, Richard Denniss demolishes the tired and misleading arguments of right-wing economic 'experts' with humour and precision, empowering you to cut through the babble and reach the truth.
---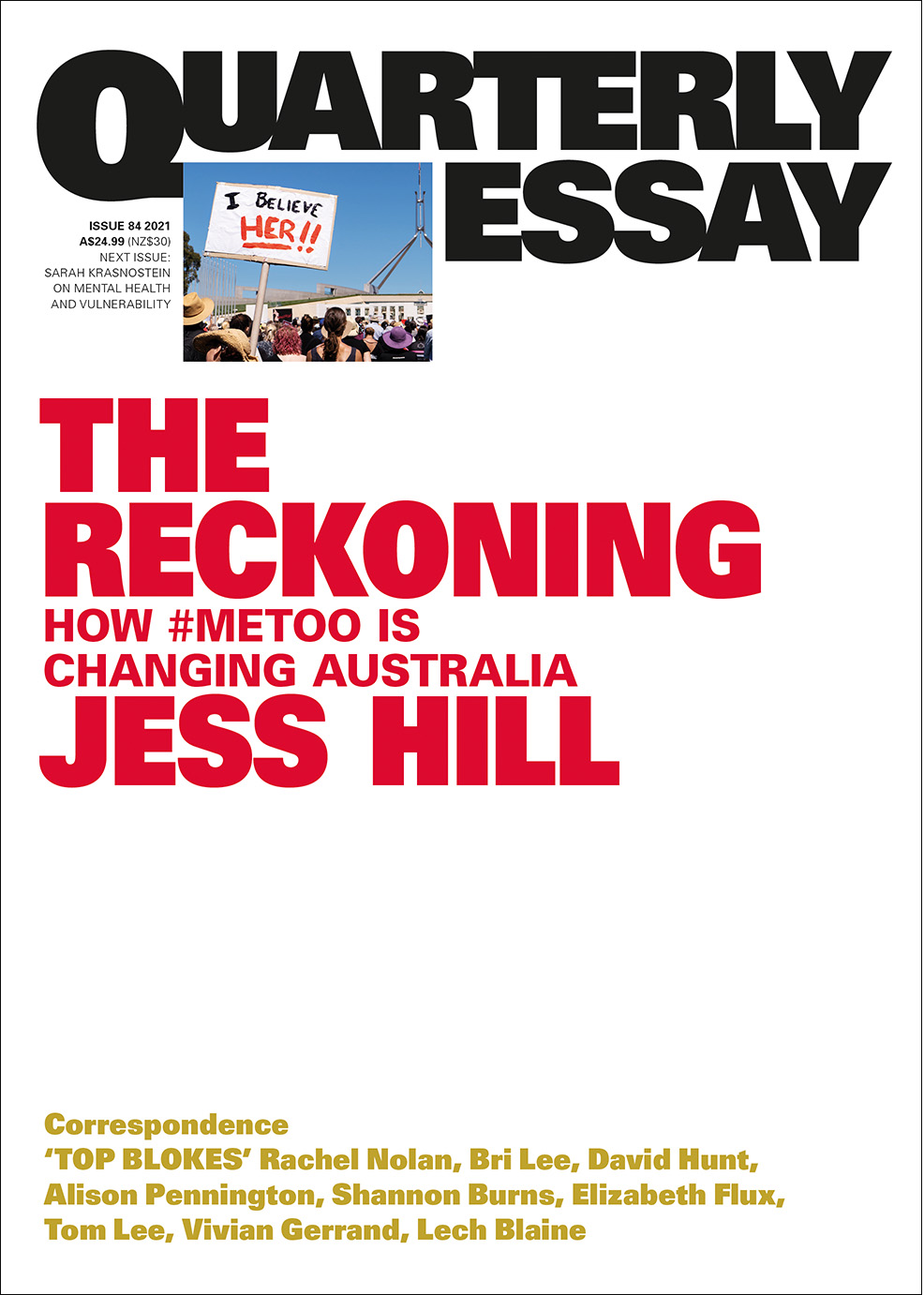 The Reckoning: How #MeToo is Changing Australia by Jess Hill
"Here's what men like Scott Morrison don't understand: political spin has no power against the rage unleashed by #MeToo. At its heart, this is an accountability movement . . . The cultural revolution of #MeToo is not just about sexual violence. It is taking aim at patriarchy's most sacred compact: the keeping of men's secrets." - Jess Hill, The Reckoning
---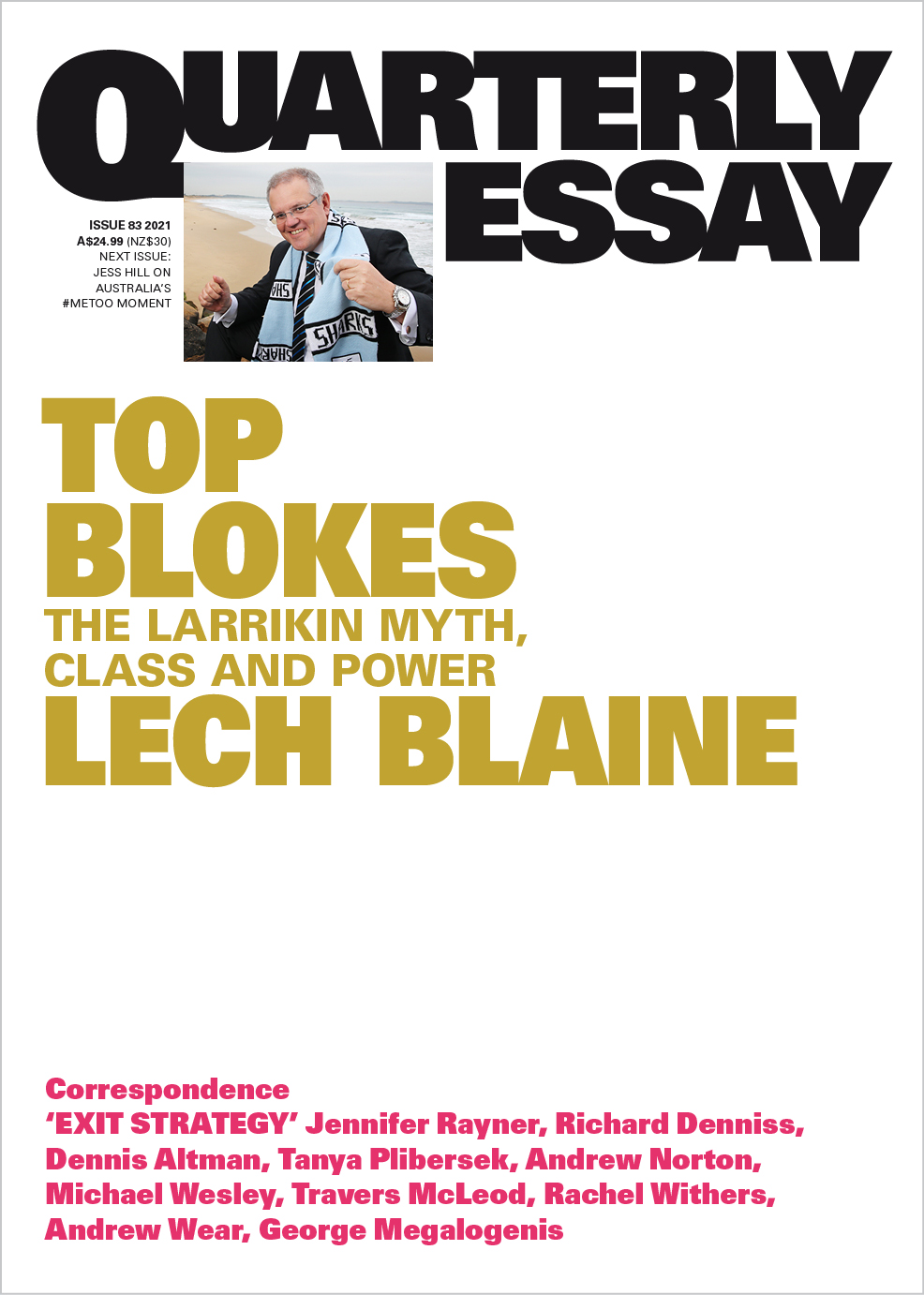 Top Blokes: The Larrikin Myth, Class and Power by Lech Blaine
What makes a top bloke? Does the myth of the larrikin still hold sway? Blaine shows how first Howard, then Morrison, brought a cohort of voters over to the Coalition side, "flipping" what was once working-class Labor culture. He weaves in his own experiences as he explores the persona of the Aussie larrikin. What are its hidden contradictions – can a larrikin be female, Indigenous or Muslim, say? – and how has it been transformed by an age of affluence? He makes the case that the time has come to bury a myth and for the nation to seize a new reality.
---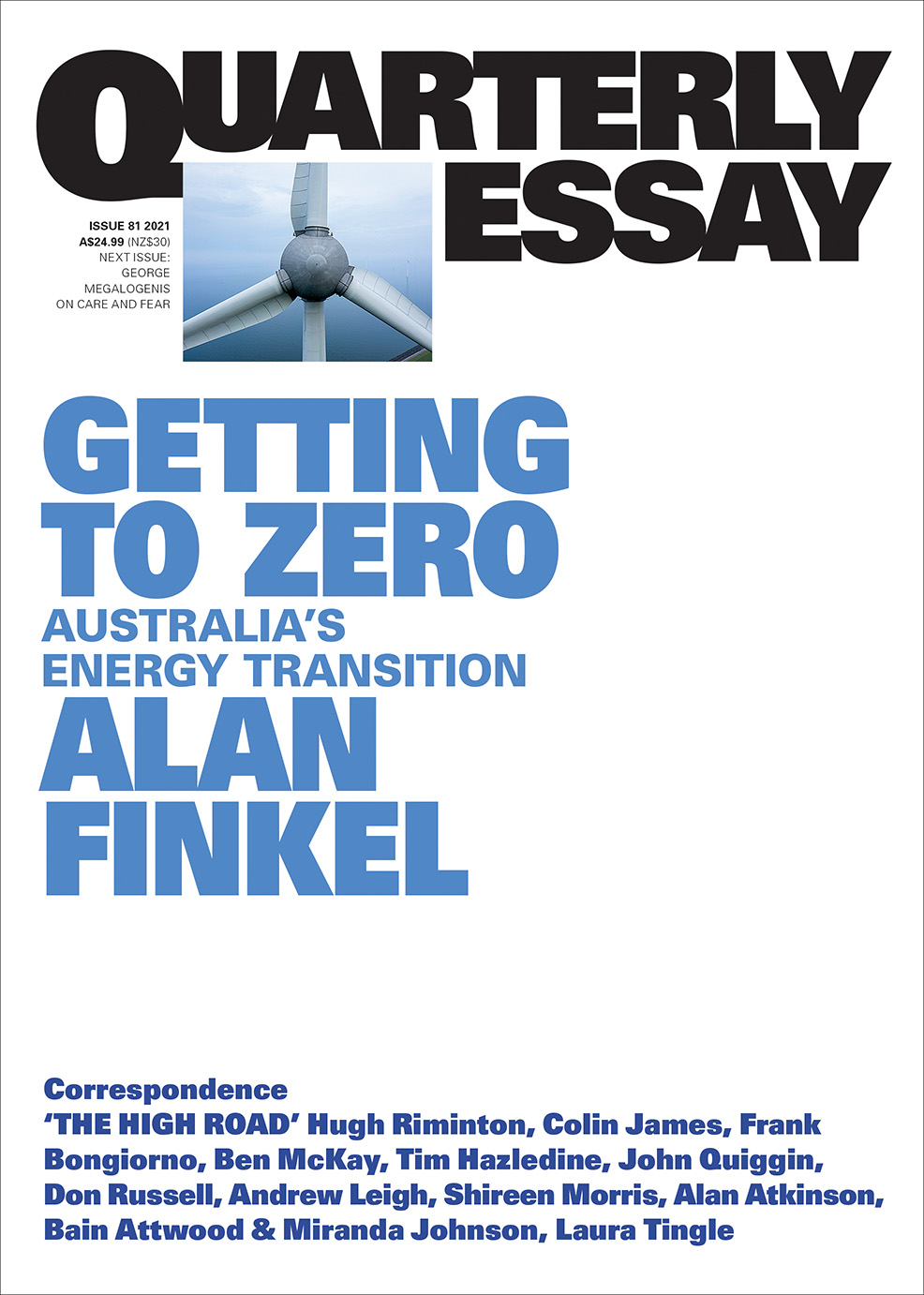 Getting to Zero: Australia's Energy Transition by Alan Finkel
"Change is in the air. I sense we will live through a technological revolution this decade as exciting as the conquest of space in the 1960s. If Australia handles the challenge well, we can build an economy that takes advantage of the transition. If we cling to the past, we will miss opportunities that the rest of the world will seize."—Alan Finkel, Getting to Zero
---