News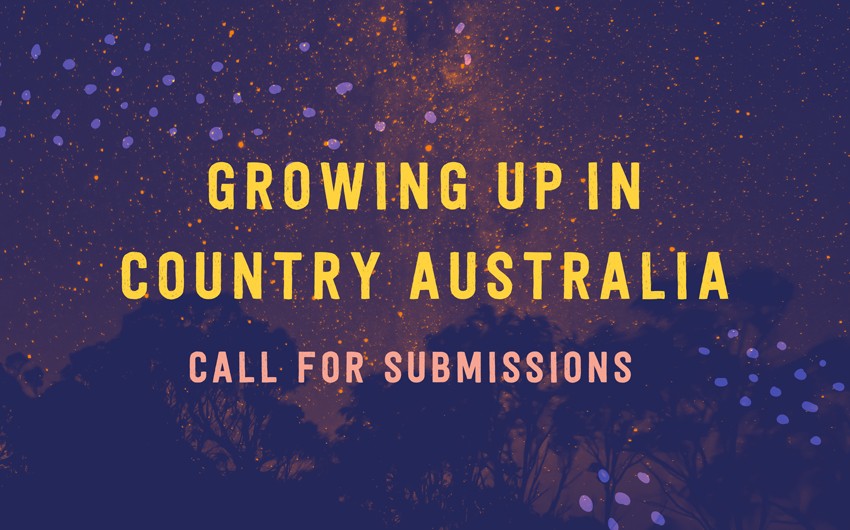 News >
Growing Up in Country Australia: Call for submissions
Black Inc. is pleased to announce that submissions are open for Growing Up in Country Australia, a new anthology, edited by Rick Morton, which will explore the diverse experiences of Australians growing up outside cities and large regional centres.
We are looking for non-fiction pieces that deal with any aspect of growing up in rural Australia – in all its vast diversity. We encourage submissions from First Nations writers, writers of colour, writers with a disability and writers with a migrant background.
Submissions can be in any manner, tone or style, but should not be academic or scholarly. They should be written in first-person and be honest accounts of lived experience – positive, negative or anything in between.
Editor Rick Morton says: 'I think anyone who has spent formative years in the country has a secret. It might be a good one, or a dark one, and in most cases it resembles nothing of our national myth. I want to know what your secret is.'
Submissions should be between 1000 and 4000 words, and must be received by 5pm on Friday, 22 January 2021. Late entries will not be accepted.
Please email submissions to [email protected]
---

FAQ
Do I need to have been born in Australia?
No – but you should either live here currently or have spent a substantial part of your life here.
What does 'growing up' mean?
'Growing up' can refer to childhood, adolescence or your evolving identity as an adult.
I've never been published before. Does this matter?
No.
Will you accept poetry or fiction?
No.
If I have submitted for a previous Growing Up anthology, can I submit again?
Yes, though we recommend making sure your piece is tailored to this one.
Should I avoid writing about abuse / self-harm / sex / illegal drugs, etc?
We encourage all contributors to write honestly about their experiences. As the anthology is partly aimed at teenagers, during the edit process we may suggest some modifications to avoid unnecessarily explicit content, but pieces will not be excluded on this basis.