News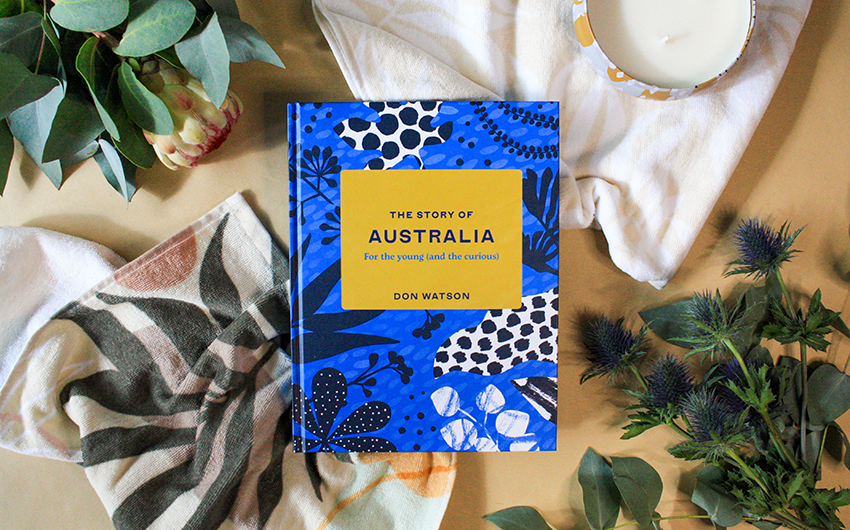 News >
Look inside: The Story of Australia
Take a look inside the beautifully illustrated hardback that captures the history of Australia.
Don Watson's The Story of Australia weaves together the many strands of our nation's past – ancient and indigenous, colonial and contemporary – to create a fascinating history for all readers, young and old.
Each era is brought to life in a series of beautifully illustrated spreads that capture a particular event or development – or give a snapshot of ordinary Australians at the time. Each chapter ends with a profile of a person, from the oldest Australian ever discovered, Mungo Woman, to pop icon Kylie Minogue.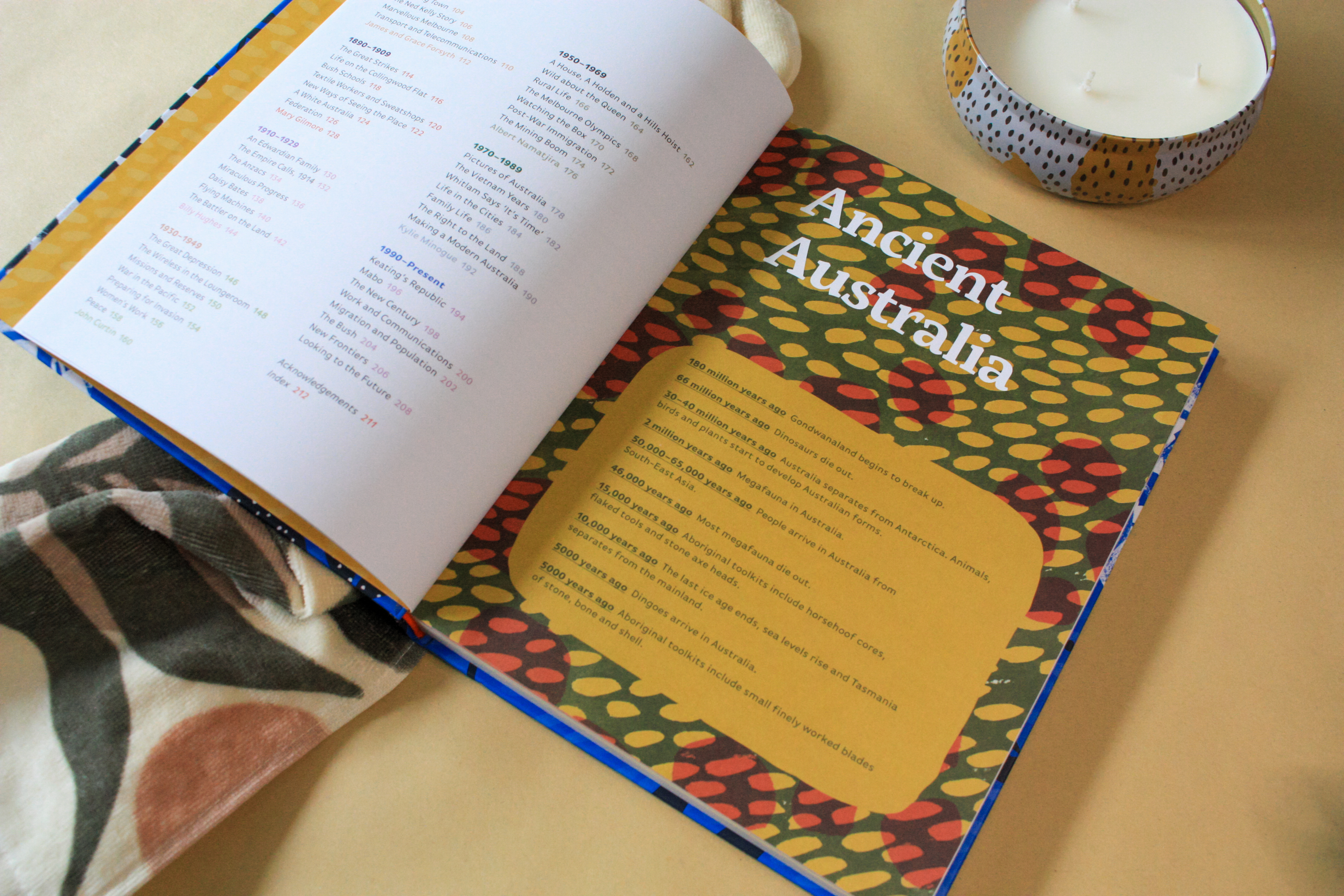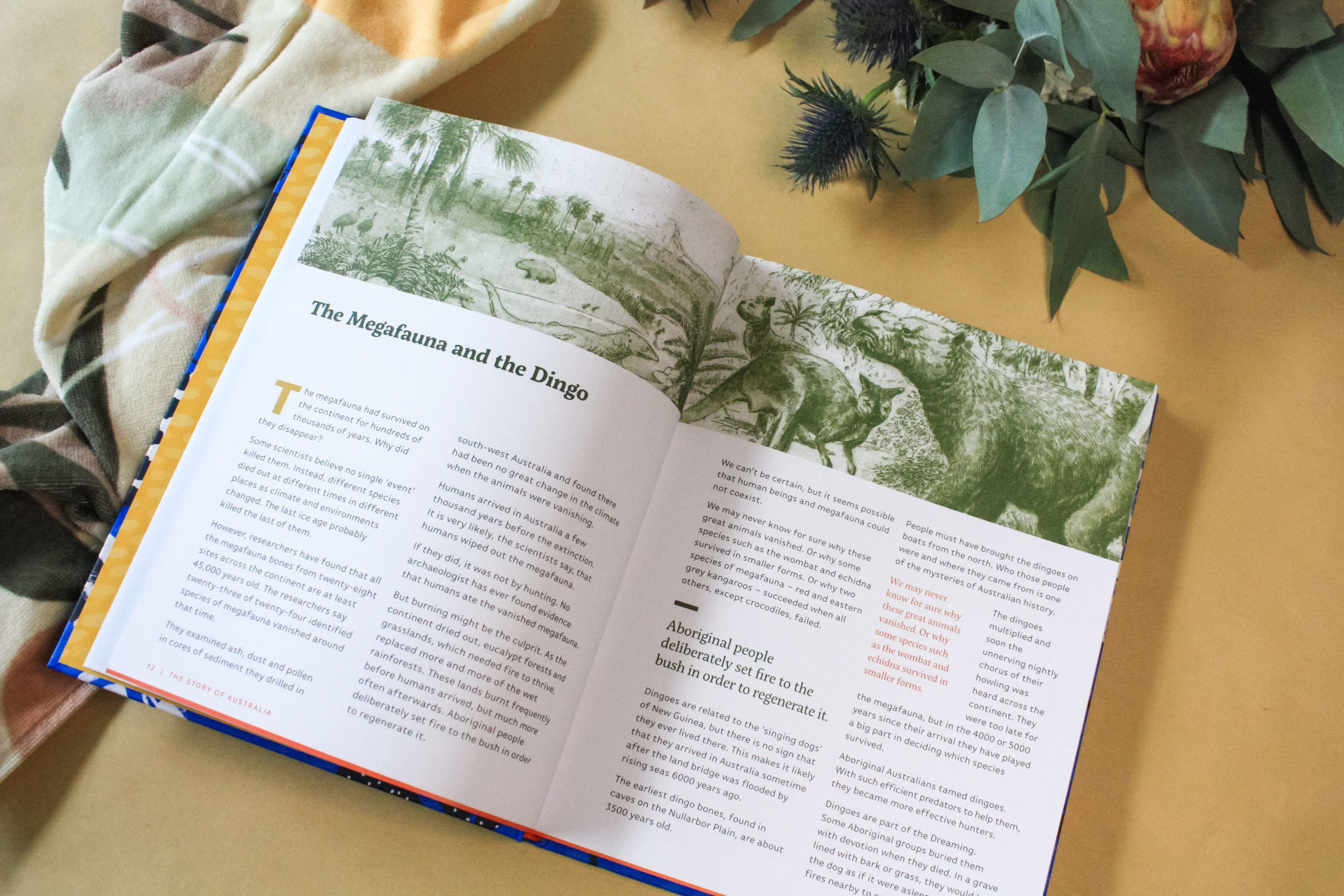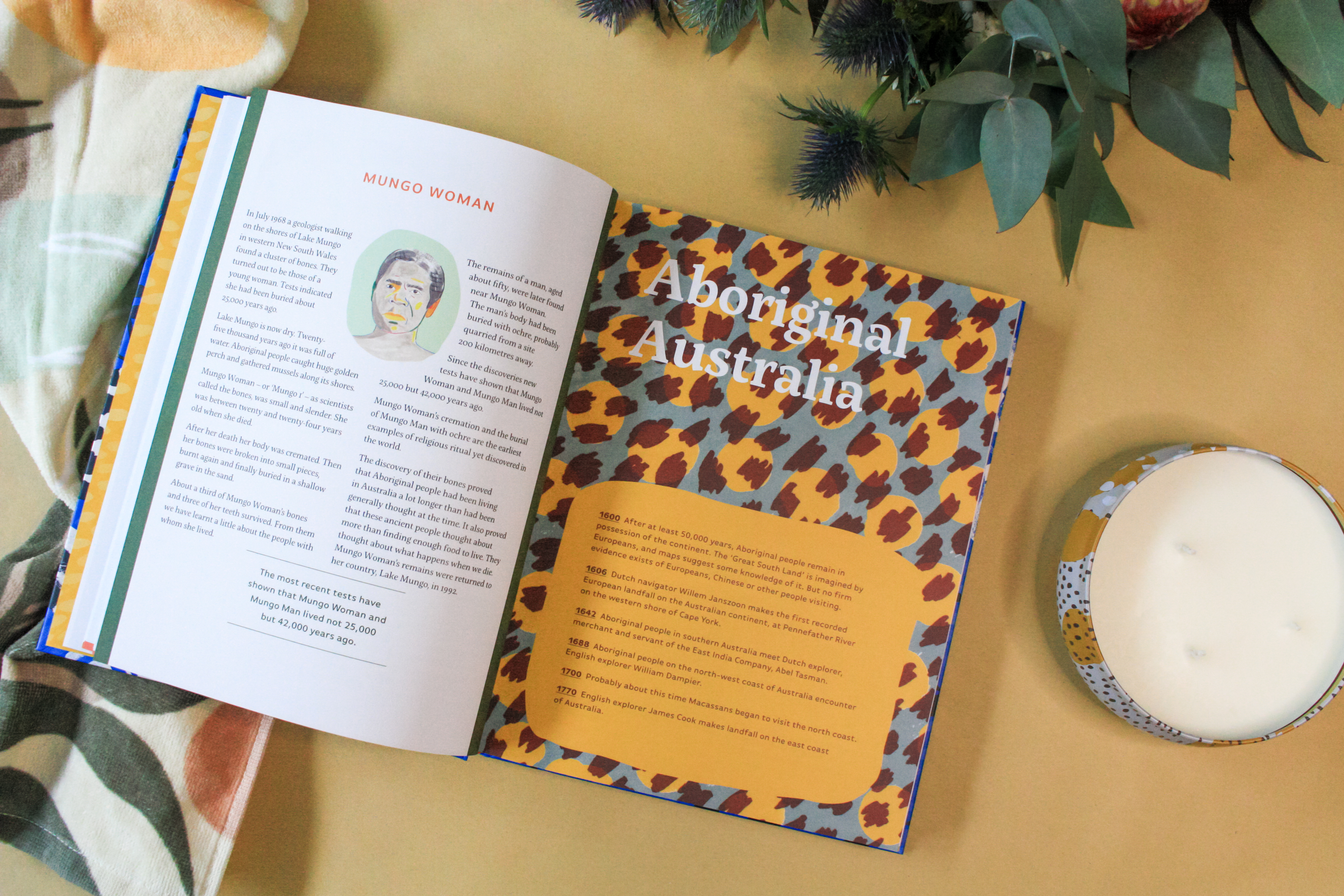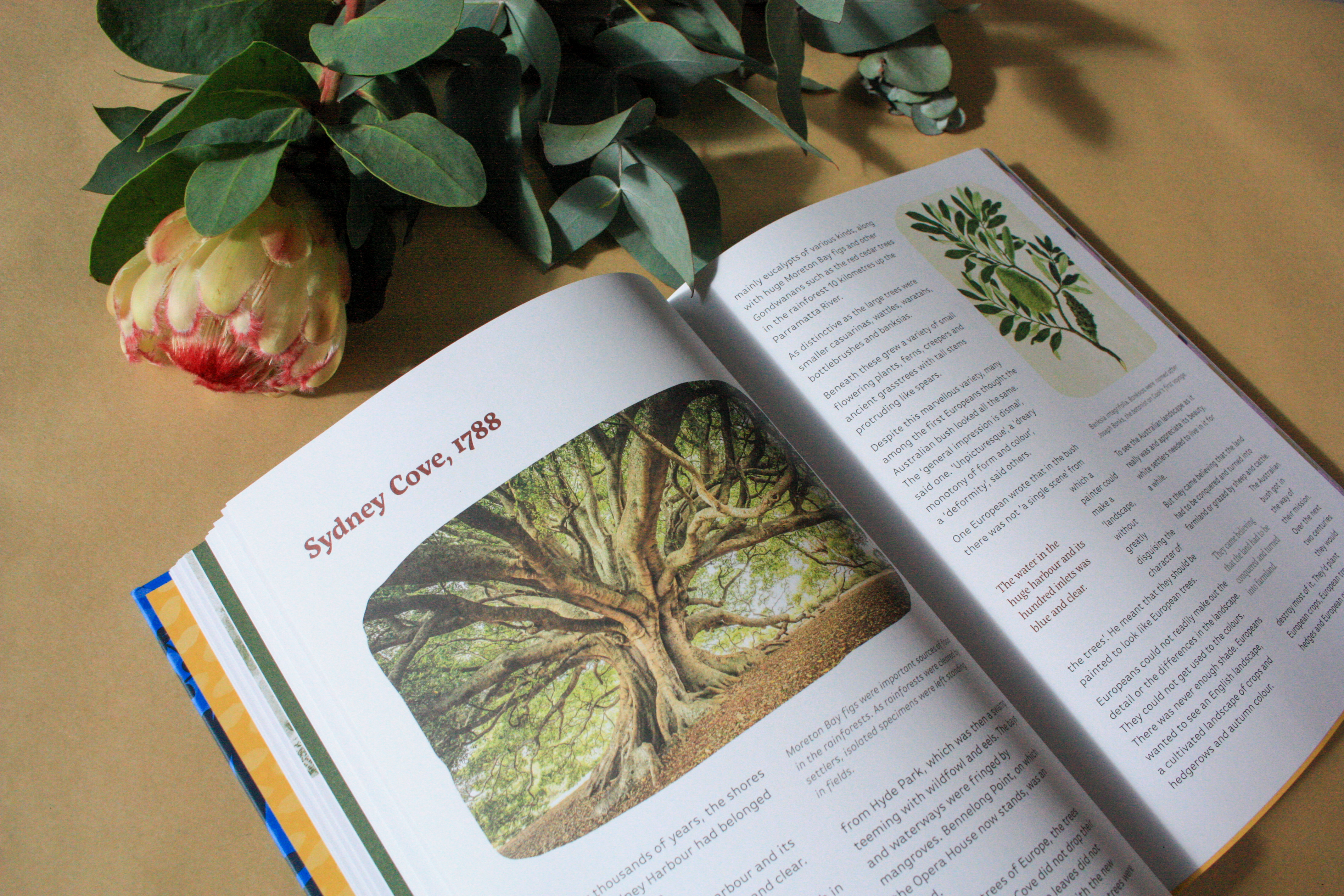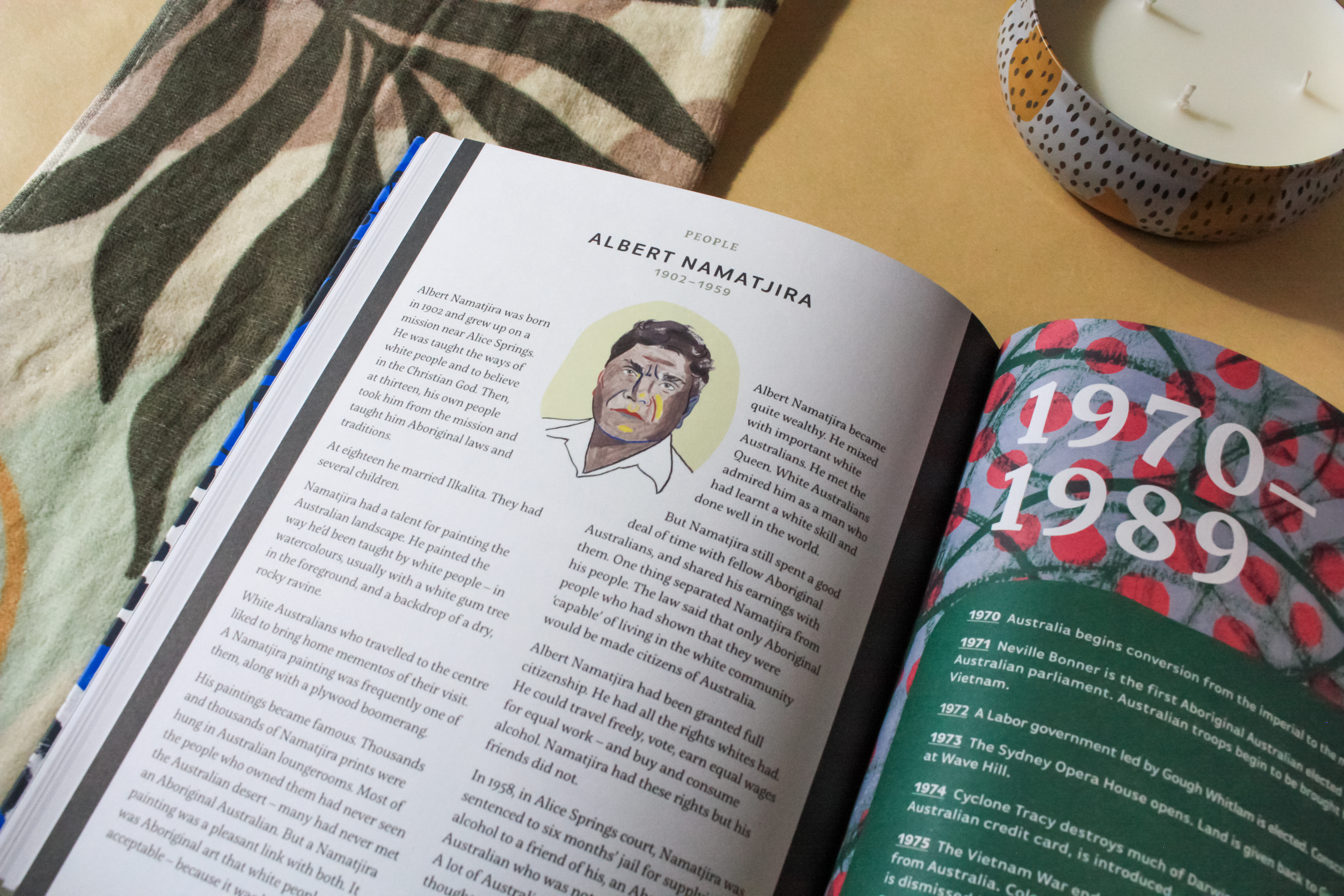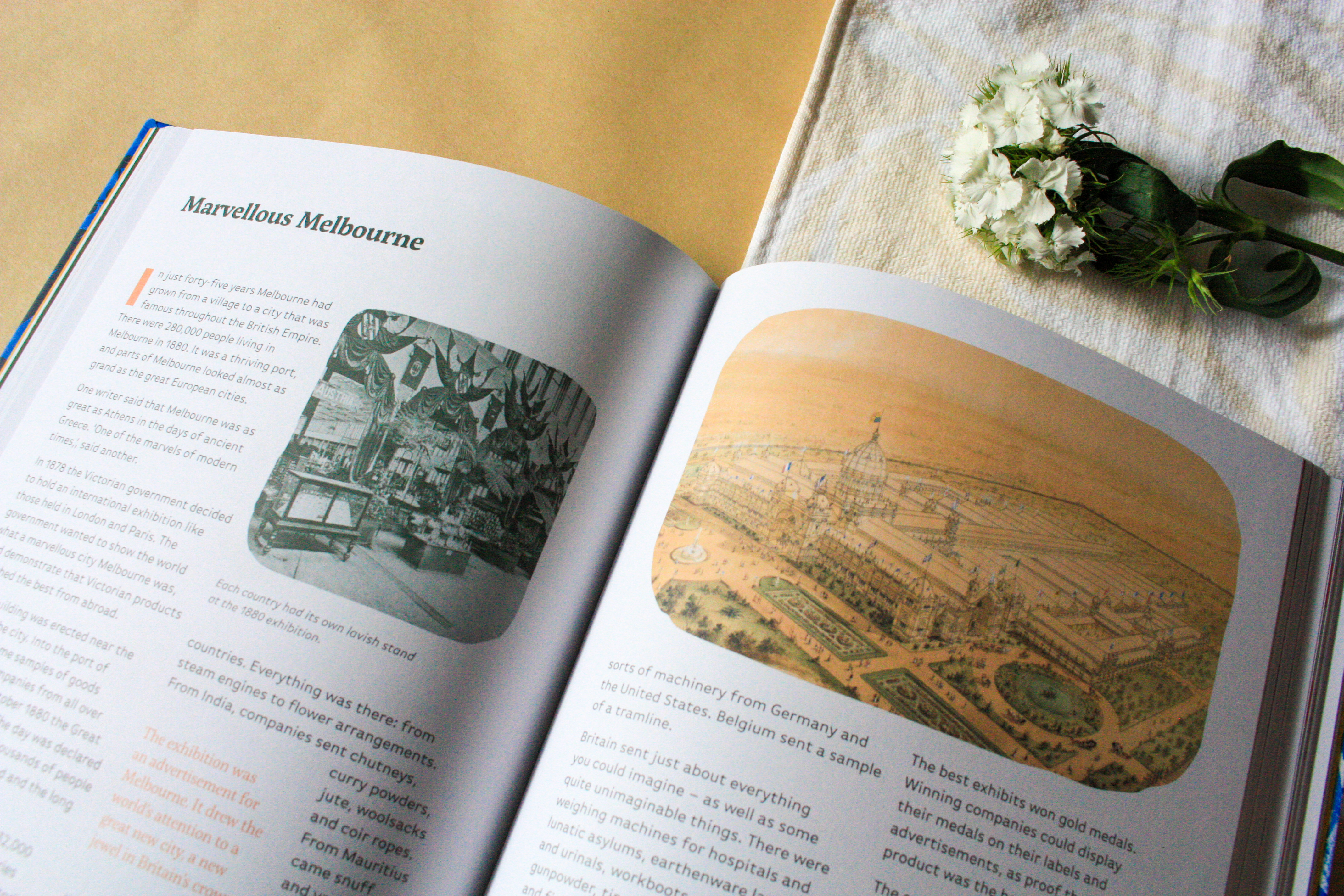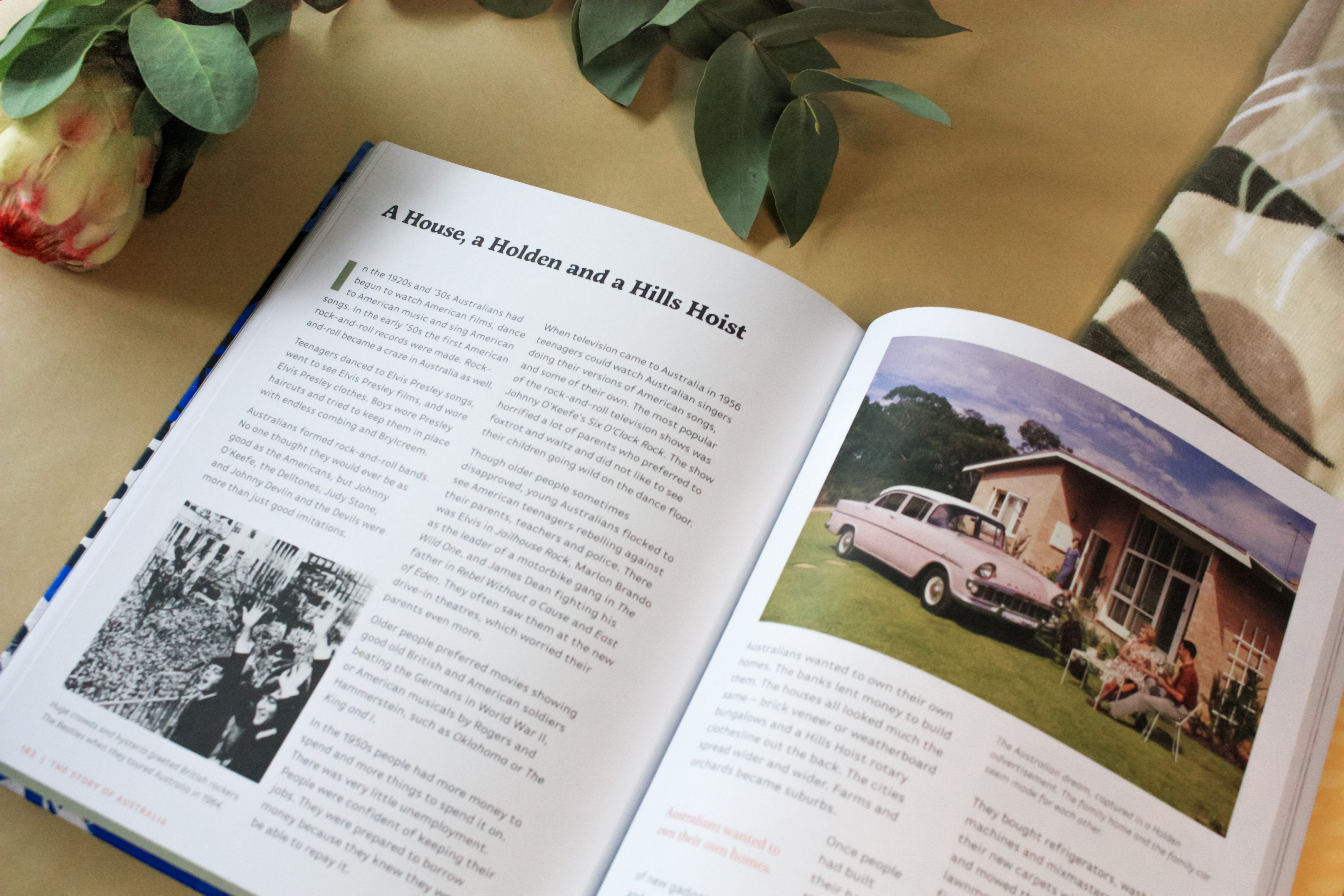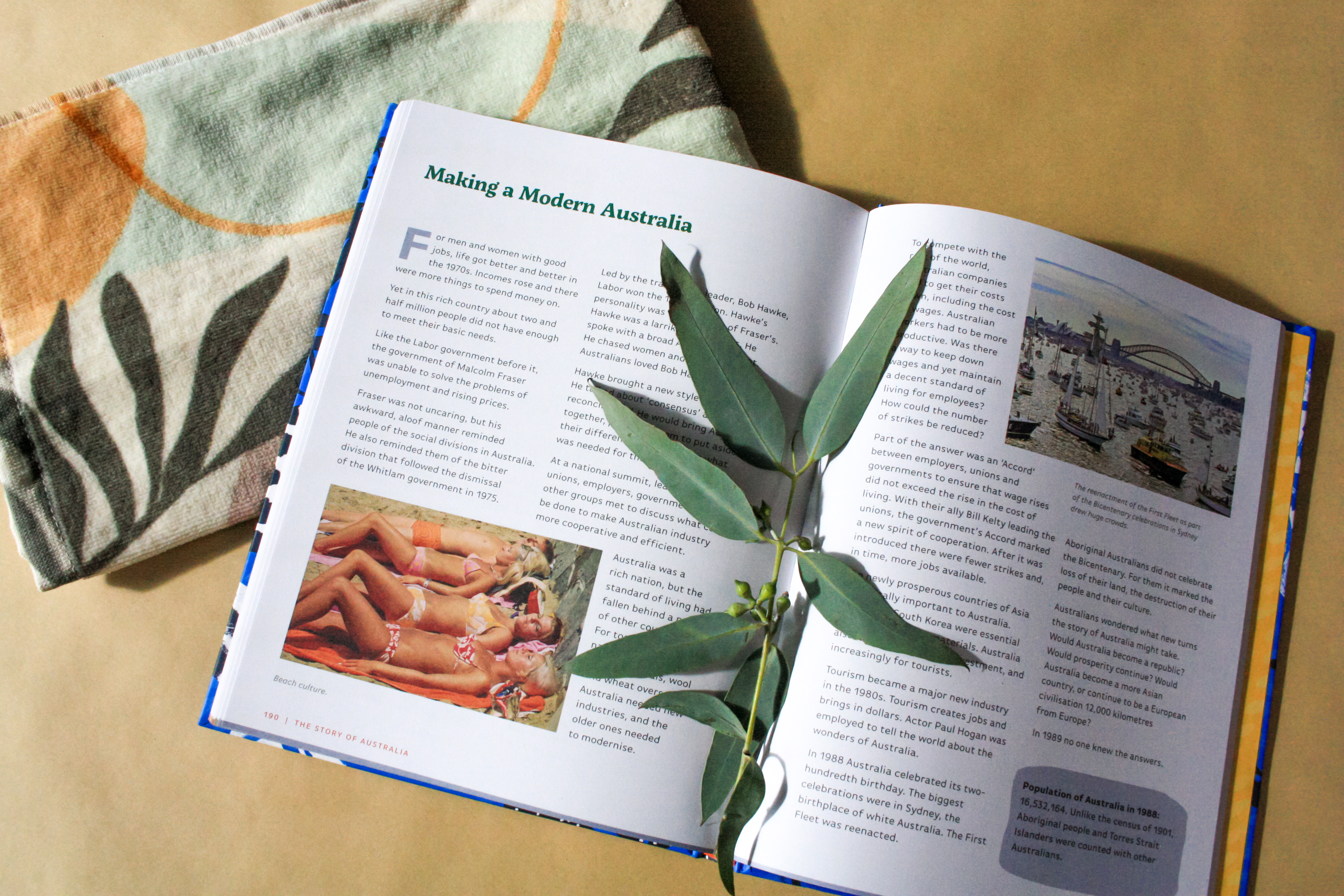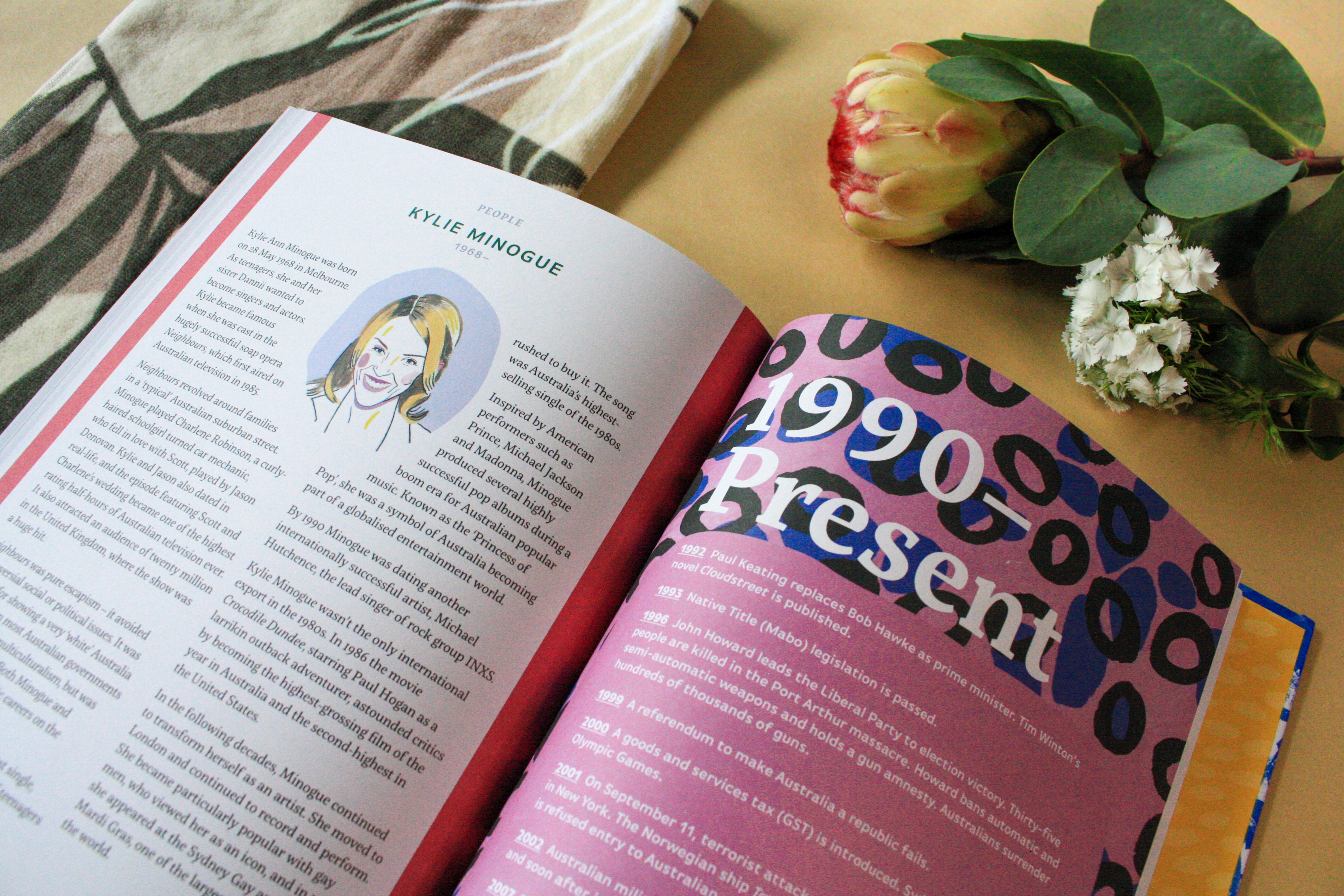 The Story of Australia will be treasured by children and families for years to come. In bookstores from 2 July.
Photos: Irene Kalpakas