News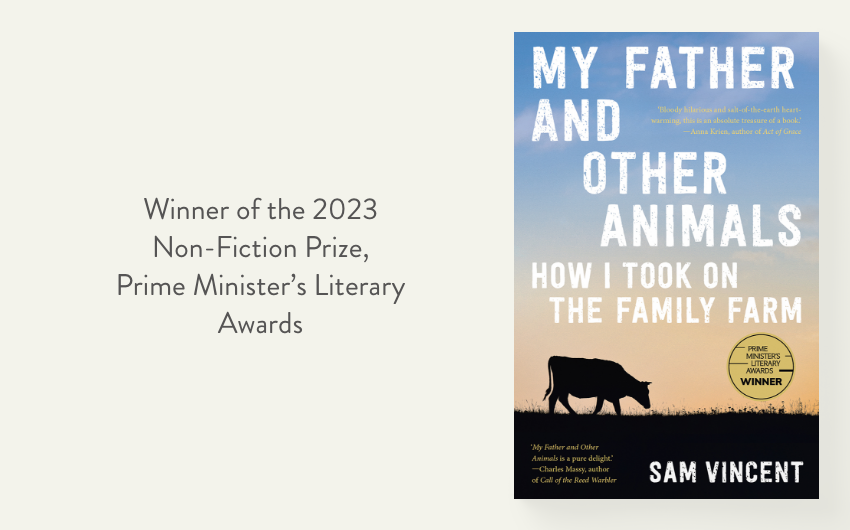 News >
My Father and Other Animals wins Prime Minister's Literary Award
Congratulations to Sam Vincent who has won the 2023 Non-Fiction Award at the Prime Minister's Literary Awards!
Read the judges comments below:
"This book at first seems to be a light-hearted and highly readable account of returning to the family farm to help an aging father, but through tackling the demands of running a farm in Australia, Sam Vincent probes deeply into some of the biggest issues of our time.
Vincent explores regenerative farming practices and how they might help address some of the effects of climate change, the city-country divide, the role of women in farming, and Indigenous and non-Indigenous connection to country. This book is a celebration of the love of land and builds bridges of understanding that will appeal to a broad cross section of readers.
The detail deployed by Vincent, from how to build a paddock fence, slaughter an animal or grow a fig orchard, is riveting and sustains the narrative. The wisdom, sarcasm and dry humour of Vincent's father also ripple entertainingly through the pages. Most powerful of all is the section that deals with the dispossession of the First Peoples from the Gundaroo region and the Vincent family's decision to engage with Traditional Owners and investigate the ancient heritage of the farm. The honesty brought to this sensitive moment is laudable. And so is the result of this decision.
This book demonstrates a meaningful way forward for non-Indigenous Australians to recognise the traditional custodianship of Aboriginal and Torres Strait Islander people and go about achieving practical reconciliation."
About the author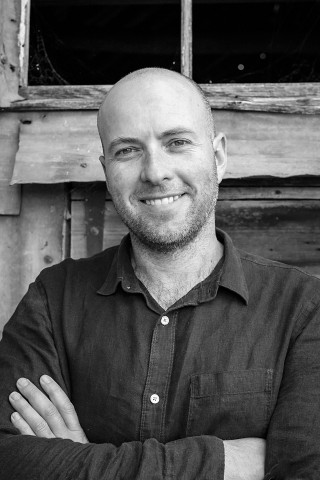 Sam Vincent's writing has appeared in The Monthly, The Saturday Paper, Griffith Review and The Best Australian Essays. His first book, Blood and Guts, was longlisted for the Walkley Book Award and in 2019 he won the Walkley Award for longform feature writing. He runs a cattle and fig farm in the Yass Valley, NSW, and supplies fruit to some of the best restaurants in the Canberra region.
More about Sam Vincent