News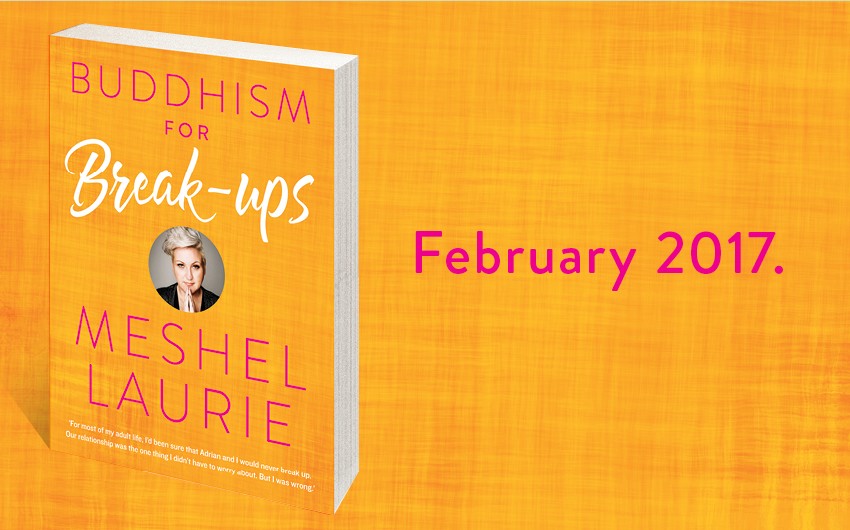 News > Extract
Read an extract from Buddhism For Break-ups by Meshel Laurie
For most of my adult life, I've been sure that Adrian and I would never break up. Our relationship was the one thing I didn't have to worry about. But I was wrong.
When my marriage was ending, I desperately searched for a Buddhist book about break-ups, but I couldn't find a single one. Maybe it's because monks and nuns are celibate. I once heard someone ask His Holiness the 14th Dalai Lama if he ever regretted not being married or having a family. He replied that if he ever finds himself thinking that way, he just talks to his married friends. Then he started chuckling, and his eyes sparkled mischievously as he added, 'Soon I'm thinking celibacy is better for peaceful life!'
I started pulling together bits and pieces myself from lots of different Buddhist sources, and quickly discovered that break-ups are an excellent prism through which to study Buddhist principles, because they highlight so many of our human fears and frailties. No matter how unique we think we are, a broken heart challenges us all in very similar ways, ways that tend to be closely linked to our most primitive selves. Buddha realised that these issues and the ways we cope with them are the foundation of our emotional lives. They determine how happy we are. He developed a road map for gaining control, so that we can create happiness, rather than just stumble around hoping to randomly run into it.
Let's face it: we're still pretty primitive beings in a lot of ways. Until someone develops an app that makes us relaxed and happy no matter what's going on around us (drug-free and with no comedown), Buddha's step-by-step ancient self-help program is about as simple and effective a model as you'll ever come across. It's perfect for our modern lives – and you won't need to buy any machines or exotic fruits for this spiritual detox.
I first started studying Buddhism years earlier when I needed help dealing with work-related stress. Adrian had told me he was fatigued by the situation and sick of my moodiness. I was in a deep depression at the time, having lost a job I cherished. So I took myself off to classes at the nearest Buddhist centre once a week. They really helped and gave me a new perspective on life. As soon as I felt better, I stopped going regularly, but I would return occasionally whenever the going got rough.
Despite this, it took me a long time to fully embrace Buddhism as a solution when my marriage was floundering. I resisted it because I knew the first thing Buddhism would require me to do was to let go of Adrian – and that was the last thing in the world I wanted to do!
Eventually, though, I knew I had no option – he had let go of me, and it was affecting every aspect of my life.
In Buddhism for Break-Ups, Meshel Laurie describes the way she uses Buddhism in her life, and shares how one of life's biggest challenges turned out to be a golden opportunity for personal growth and greater happiness.
About the author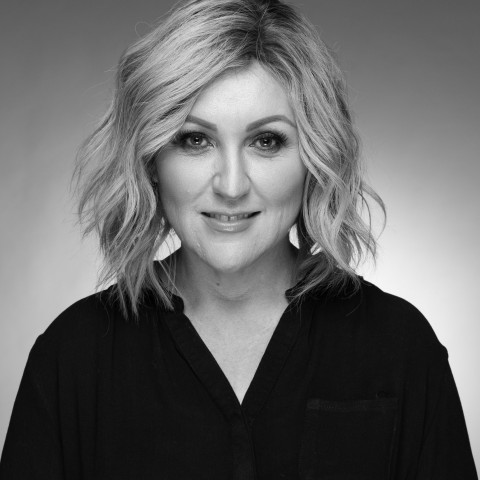 Meshel Laurie is a comedian and radio and television personality. She is a regular panellist on The Project, and has also appeared on Spicks and Specks, Good News Week and Rove. She is the author of The Fence-Painting Fortnight of Destiny, Buddhism for Break-ups and Buddhism for the Unbelievably Busy, and produces and hosts two of Australia's most downloaded podcasts, Australian True Crime and The Nitty Gritty Committee.
More about Meshel Laurie