News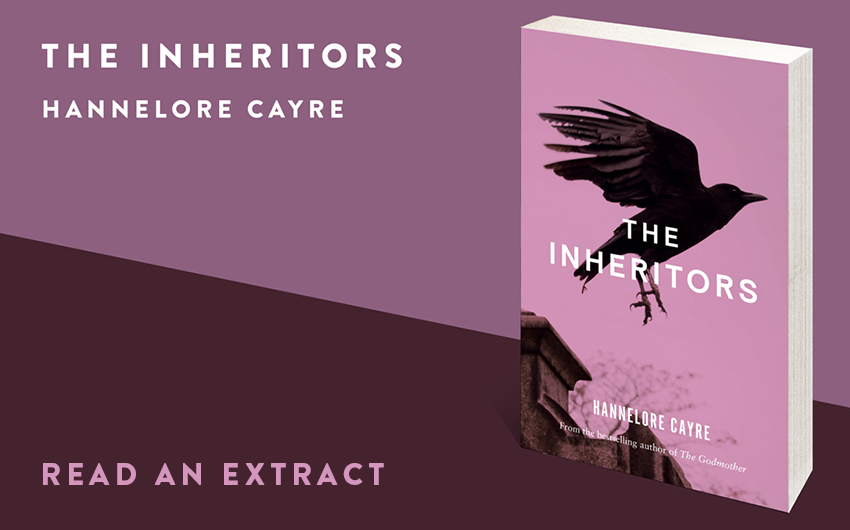 News >
Read an extract: The Inheritors
Spanning two centuries, from Paris on the eve of the Franco-Prussian War to the modern day, this unforgettable family saga lays bare the persistent and poisonous injustice of inequality. Read an extract from Hannelore Cayre's The Inheritors.
'Do you think it's appropriate for a funeral, that outfit?'
'Yeah, I do, why? It's my nicest tracksuit … The velour one! And anyway, have you looked in the mirror? You'd think … But really, who gives a shit?'
She was right about that, Hildegarde, who gave a shit. It's true, we both looked like two spaced-out losers, and anyway, we'd be getting weird looks from everybody no matter what we decided to wear.
There was Juliette, my daughter, in khaki greens. She was going through her camo stage. And Pistachio and Geranium, our two ugly mutts wearing neither leash nor collar but sporting bows around their necks. Hildegarde, wearing her black velour tracksuit in an attempt to be chichi, and her size 46 black Nikes which she must have quickly dusted over with a rag. And then there was me, with my new Japanese titanium orthoses, which meant I could manage without my crutches. They pretty much had me goose-stepping when I walked, but it was improving every day. It's fair to say we stood out somewhat at the Trocadéro cemetery, where the de Rignys had their vault – smack-bang between the Dassault and Bouygues families.
A lot of people had come, seeing as I had made a statement by taking out the most expensive notice in Le Figaro to announce Tata's death, but none of them had acknowledged us. Worse still, a gap had emerged, a sort of cordon sanitaire between the three of us and everyone else which meant they could avoid being contaminated by our presence.
Who were they? Friends from bridge? People who filled their days going from one society event to another? Geriatrics who'd come to celebrate one of their idols taking such a long time to die? No idea! Eight months we had looked after Aunt Yvonne and we'd never received a single visitor at her townhouse mansion apart from her lawyer and her bank manager. All of this aside, though, I'm sure we were the ones most affected by her passing. The fact is we had grown attached to the old woman, especially when towards the end she was going so loopy she used to sing us Colette Renard's Evenings of a Demoiselle, inexplicably, all day long:
There'll be some sucking of the sweet
Some stroking of the fish
There'll be some starching of the shirt
And some nibbling on a treat
Which, at the age of ninety-eight, you'll admit shows quite some panache.
Be that as it may, she had now been dead for four days and I had become rich. Unimaginably rich. And because the rich are always in a hurry, I had more important things to do than hang around a cemetery. Our plane was leaving in six hours for our new home in the tax haven that is the British Virgin Islands – and the following Monday, because Monday's always a good day to start bringing about the end of the world, we would get to work.
Standing outside that vault, which the gravediggers no longer even bothered to seal given that the de Rignys were falling like flies (I'm not kidding, six in less than a year), I thought about our common forebear, Auguste. Whether his life story as I recount it in these pages reflects the life he truly lived, and whether his character was as I describe it is really neither here nor there.
Setting down those few months in the life of that appealing, yet slightly clueless young man is a way of rendering him flesh and blood, of giving him the immortality he deserves as a thank you for his gesture to my family. A way of extracting him from 'the dark backward and abysm of time', as Shakespeare would say. This way he'll find himself in the company of some other faithful fellows who may not exist in real life, but rather appear in those nineteenth-century novels that fashioned my political thinking and made me who I am.

---
The Inheritors is in bookstores on Monday 7 September.
About the author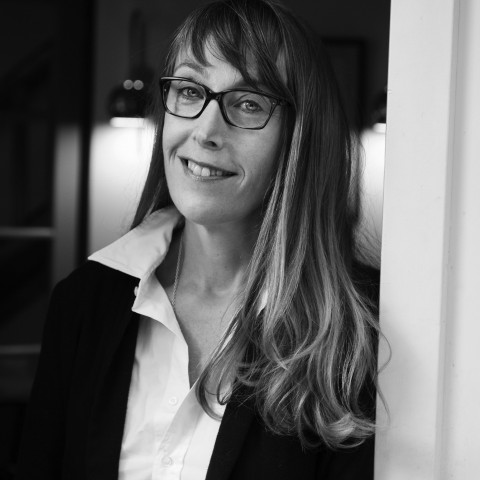 Hannelore Cayre is a French writer, director and criminal lawyer. The Godmother won the European Crime Fiction Prize and the Grand Prix de Littérature Policière, and has been shortlisted for a Crime Writers' Association Dagger award. The Godmother was also featured on The New York Times' '100 Notable Books of 2019' list and has been made into a major film starring Isabelle Huppert. The Inheritors is her latest book.
More about Hannelore Cayre