News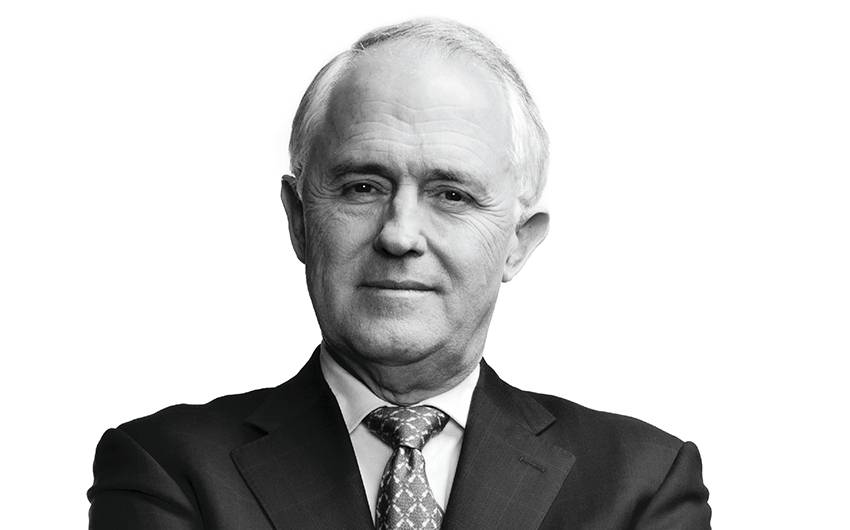 News > Extract
Read an extract from Stop at Nothing: The Life and Adventures of Malcolm Turnbull by Annabel Crabb
When Bruce Turnbull died – horribly, shockingly, in a single-engine aircraft that speared to earth in dairy country on the mid north coast of New South Wales – it was a ghastly blow to his only son, Malcolm.
When Bruce Turnbull died – horribly, shockingly, in a single-engine aircraft that speared to earth in dairy country on the mid north coast of New South Wales – it was a ghastly blow to his only son, Malcolm.
Bruce was fifty-six, and had just bought the beautiful Scone cattle farm of which he had dreamed his whole life. Malcolm was twenty-eight, with a newborn baby son.
The universe is fickle sometimes, but for Malcolm Turnbull – to whom it had given so parsimoniously in the family department – losing a father three months after gaining a son seemed dementedly, pointlessly cruel.
It smashed him up.
Bruce's affairs were tangled; properties here and there, and the farm itself was as dry as a twig, with a deep drought underway and urgent decisions to be made about stock, feed and other mysterious agrarian issues far from Turnbull's usual city life at the Sydney Bar.
In a crazy-brave manoeuvre, Turnbull kept the farm. And he submerged his grief in – of all things – the study of water.
"He had always been interested in Roman history … aqueducts, and so on," recalls his wife, Lucy Turnbull. "He totally immersed himself in the planning of bores and wells. It's really a classic example of how he works."
In the absorbing detail of water tables, aquifers, mineralisation and pipelines, Turnbull found respite from the dragging anguish of bereavement. He loves a knotty problem, and if it involves entering an arcane world of complex widgetry and strange, beautiful words (alluvium, chelation, flocculation, capillarity, miscibility), then so much the better.
Even now, the science of water holds him in a peculiarly tender way.
"I remember one day being here with [his son] Al," he says one day when I am at the farm, filming Kitchen Cabinet.
And it was pouring with rain and all the contour banks were full of water and the dams were spilling and the whole place was moving and the water was moving everywhere and I took him and – he was just a little boy, you know, with a hat and a little Driza-Bone – and we went right up to the top of that hill there and we just walked, we followed the water all the way down and I reckon that was the best lesson you could ever give a boy about hydrology and water and landscape, because he actually saw how it worked. And then we got down to the bottom of that gully, where there is a well. Which is obviously tapping into the groundwater, and we looked down and I could show him the water moving through the groundwater, moving through the well, and come – you know – flowing into the well from the gravel and aggregate and sand and everything that's around it, so it was … ah, just so many memories like that. I love water.
The farm explains a lot about Malcolm Turnbull. Bruce is buried there, under a stone cairn. When he died, Malcolm kept everything. Bruce's hat. Bruce's boots. Even the stock that local cockies urged him to sell. He wore Bruce's watch for years.
But his mother, Coral, is there too. Coral walked out when Malcolm was eight, taking the furniture with her and running away with a new man, leaving her son and her husband in a bare flat. Malcolm was somehow allowed to believe that she was only gone for a while. It wasn't until he flew to visit her in New Zealand and was introduced – at the airport – to Coral's new fiancé that the penny dropped. And even then, Malcolm didn't resent her. He still doesn't, even though, in Lucy's words, Coral continued to project "the most incredible expectations" onto her son, notwithstanding her personal absence.
Coral moved to Philadelphia with her new husband in the early 1970s. When, ten or so years later, the husband ran off with a graduate student, Turnbull hoped his mother would move back to Sydney. He bought a house for her in Paddington, which she never occupied, although she visited most years.
She died, in Philadelphia, of bowel cancer in 1991. And her son shipped everything home to Australia.
These days, the Scone farmhouse – beautifully renovated by Malcolm and Lucy – houses both Bruce's things and Coral's. All her books are there, and her furniture; even a hall table that still has – in a little drawer – the Philadelphia trolley-bus tokens she never got around to using.
It's an imperfect reunion; a pale simulacrum of the reconciliation the young Turnbull had hoped for very desperately. But whatever crumbs were left of his parents, he collected tenderly together in the end.
The trolley-bus tokens are heartbreaking, throat-grabbingly so; like watching one of those unbearable nature documentaries about grieving elephants touching their dead babies with their trunks. There's such an asymmetry of care involved: the child who treasures every scrap of his mother, the mother who squandered years with her son, continuing to demand extraordinary fealty from him despite having done just about everything imaginable to disqualify herself from any such expectation.
And the result: a complicated and fascinating person, who at sixty years of age became Australia's twenty-ninth prime minister. A man who has lost power, and gained it, and learnt from both experiences. A man widely known for his vaulting ambition and tooth-rattling tempers, who nevertheless brims with tears at the slightest provocation.
One night at dinner, Turnbull tells a story of how – not long after Coral left – Bruce took him swimming at North Bondi. Keen for a surf himself, Bruce gave a lifeguard a shilling to keep an eye on young Malcolm, who was barely nine. But the lifeguard lost interest, and Malcolm got into trouble. When Bruce made it back to shore, he couldn't see his son. "I remember going under … I remember it so clearly, even today," Turnbull recalls. "I shouldn't tell this story, because even now it makes me so emotional." And it's true, there is a catch in his voice, and as he proceeds, Lucy monitors the situation with her customary cool vigilance.
"And to look up, finally, and see him – my father – coming for me, just powering through the waves … I will never forget that feeling."
About the author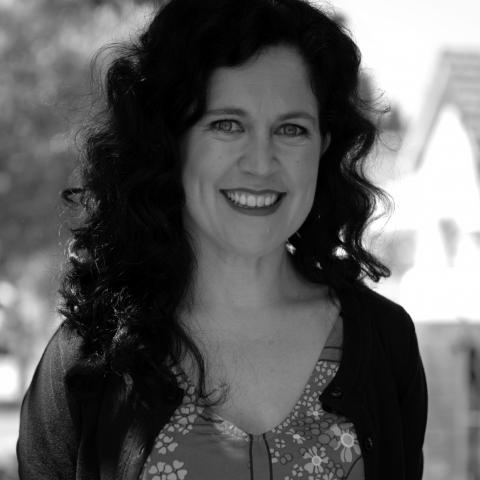 Annabel Crabb has been a journalist since 1997, beginning her career at Adelaide's Advertiser and moving on to cover politics first for the Age and then for the Sydney Morning Herald, where she was a columnist and sketch-writer. She is the author of Losing It: The Inside Story of the Labor Party in Opposition (2005) and the Quarterly Essay Stop at Nothing: The Life and Adventures of Malcolm Turnbull, which won a 2009 Walkley Award. She is presently …
More about Annabel Crabb