News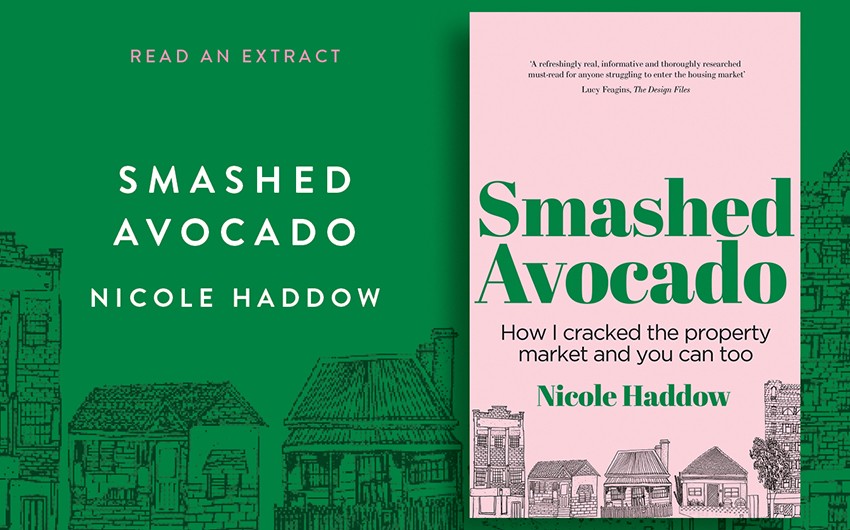 News >
Time for a treechange? Why more and more people are leaving the city behind
As property prices in Australia continue to rise, many millennials are making the move to the country. Read an extract from Smashed Avocado.
'There's been a big shift from thirty to forty years ago,' says Nerida Conisbee, realestate.com's chief economist. Boomers typically bought in the suburb they grew up in or one suburb out if they couldn't afford to buy where their family lived. It was extremely rare for someone who'd grown up in an eastern suburb to buy a property in the west, for example. 'Now there's a lot of movement,' she says. In larger, more expensive cities, there are three distinct types of first home buyers, she observes: new house and land buyers, people moving to regional areas, and apartment buyers.
The first of these, new house and land buyers, are largely first-generation Australians – those with parents who were born overseas. First-homebuyer concessions for new builds can make this kind of buying attractive, but it's essential for people considering house-and-land packages to ensure the area they're helping to pioneer will be supported by good infrastructure and amenities, including transport and schools.
The second batch of first home buyers are the millennials seeking 'land and a great lifestyle' by making the move away from the city. Nerida highlights the Central Coast and Wollongong as hotspots just out of Sydney for people seeking good homes that don't break the bank. 'They're prepared to do the long commute.' Realestate.com.au data shows more activity in places such as Orange, New South Wales. While it's too far for residents to commute to Sydney, the construction, healthcare and retail industries in Orange are attracting new residents. Here, people can get three- to four-bedroom homes for between $400,000 and $500,000. It's places like this that will continue to draw young millennial families.
As for the apartment trend, this has been unfolding in Sydney for some time because of the extremely high house prices, but it's now on the rise in other capital cities too. 'A decade ago it was unusual for a first home buyer in Melbourne to buy an apartment,' Nerida says, but it's increasingly become the go-to. She says developers are aware of this trend and are trying to make their properties attractive to people who want to make these dwellings their long-term homes, rather than just appealing to investors.
Of these three main trends among first home buyers, I suspect regional investment will be the one millennials will be praised for down the track. While on the one hand it might seem wildly unfair that we're being pushed out of the cities we grew up in, on the other it's easy to see why regional housing is among the most desirable of alternatives, particularly as we get older and some of us seek space and safe environments for our kids to run around. The consistent theme among virtually all my interviewees – cracking the property market in different ways – was a desire to maintain a lifestyle that reflected particular values. We aren't a generation that'll put up with jobs we hate until we retire. We'll be – or, at least, I hope we can be – the 'why don't we have both?' generation: building wealth and careers we're proud of without killing ourselves for it. In turn, we'll spend slower, more fulfilling days with the people we love.
Plus, in making the big move out of cities, millennials are helping to reinvigorate tired towns.
Rachel, thirty-three, embodies what she preaches: good health and slow living. After working as a flight attendant in her twenties and consuming city supermarket carrots that 'tasted like water', she and her husband Karl, also thirty-three, wondered what it might be like to get out of town and live regionally.
Rachel and Karl were wise in their twenties, together saving a $40,000 deposit and buying their first one-bedroom apartment for $250,000 in Melbourne's beachside suburb of St Kilda in 2008, which they later renovated. In 2011, they sold it for $375,000 and were in a position to upgrade to a $575,000 two-bedroom Art Deco apartment, just one street over from their original place. As a landscape architect, Karl has both design experience and access to a workshop, so they tackled a renovation on that place, too.
During her time as a flight attendant, Rachel was struck by the poor food quality on planes and amount of waste involved in travel. She longed for a career that was more aligned with her interests in sustainability and community. For a complete change of pace, she spent some time working for Tamsin Carvan, founder of Tamsin's Table, a purveyor of long lunches for guests at her home in South Gippsland's Poowong East, using locally grown produce. Driving from Melbourne to help with the sittings each weekend was 'the perfect way to transition', Rachel says. She'd assist where she could in Tamsin's kitchen and help with hosting. On one occasion she worked in the garden and on another she plucked turkeys. Every event was different.
Originally from the country, Rachel found the pull to this environment, its energy and pace, growing stronger. After the birth of their first child, Wilma, in March 2015, Rachel and Karl began to seriously consider life on their own land. Karl was happy with a regional move: he often surfed in Kilcunda on weekends, and though his landscape design work takes him all over the place it could essentially be based anywhere. They listed their St Kilda home, sold it for a tidy $841,000 in 2015, then lived with Karl's parents for a stint before finding their Gippsland rental.
Shopping for land took time, but they had $380,000 to put towards a block. Along the way they found a site for Rachel's dream produce store and renovated that before opening it in 2016. It took until 2017 for them to secure their 100 acres in Woolamai, on the south-eastern tip of Phillip Island, which they nabbed for $500,000. Why such a massive amount of land? Rachel says there's actually not a huge price difference between 10 acres and 100 acres in this part of the world. More space allowed them the potential to evolve.
'We said we'd find the land and make the house work,' she remembers. Said house became a priority after their second daughter, Florence, was born in September 2017. Initially, they had produced their own home design, but after they'd arranged permits for the new build, they heard about a home, originally built in the 1890s, that had been moved from Toorak to Baxter, which is on the way to the Mornington Peninsula. 'Although it had been sitting there for five years and had birds living in it, it had good bones,' Rachel says. Plus, the owner was flogging it for a mere $30,000. Rachel and Karl put the house on a truck and moved it to their site, paying $40,000 for transportation. Although it was cheap, this wasn't the quick and easy route: moving a house meant resubmitting revised planning permits, restumping and more. But doing this reflected their philosophy. Rachel teases this idea out: 'We liked the idea of giving something a new life – the recycled aspect of it, which fits into everything else our life is.'
Years prior to their acquisition of the property, the site had been stripped bare. Since taking possession of the land, they've planted 55,000 native trees. 'It took them ten years to clear it and then ten years to burn it all,' Rachel says, relaying the property's story as its been told to her. 'Our land was once home to cool, temperate rainforest and would have been a spectacular sight with tree ferns and lyrebirds,' she laments. Now, they're on a mission to restore the neglected turf to its former glory. The property's steep, undulating hills are exposed to the elements, so it's not ideal farming land. 'We thought the best way to maintain it, stop erosion and protect the native wildlife was to plant it out with natives,' she says, and they've received support from Landcare Australia, Melbourne Water and local nurseries to make it happen.
The home arrived on their land in 2018 and they spent time knocking it into a liveable state, replacing windows and damaged weatherboards. Then they made interior improvements including plastering, painting and tiling. Rachel, Karl and the kids finally settled in 2019. Despite the fact that it had taken four years from selling St Kilda to moving into Woolamai, they quickly well and truly established the lifestyle they were seeking. The Kilcunda store is such a massive success they opened a second one in Loch, the spot where I first met Rachel.
But professional achievement is more than a healthy profit-and-loss statement. For Rachel, much fulfilment comes simply from meeting people, finding out where they're from and sharing her love of fresh produce with them. Rachel says that she got heaps out of life in the city, as did Karl, but missing from it was the 'connection with people, seasons and food'. She knows not everyone's work enables a regional move, but encourages people who want their own home and land to consider it. Not only is it good for 'giving kids space', which is what her own children love, but people can 'get a bit lost' in city life. For Rachel, the move has completely opened her mind. While their property won't be a farm, they'll be able to grow their own food, make a home for animals and potentially generate some income down the track. 'The possibilities are endless,' she says.
In the few years they've lived in Kilcunda and Woolamai, she says things have already changed and new residents are having a positive impact. 'A lot of people are searching for that connection with a slower life after a stint in Melbourne,' she says. She predicts more young people will follow in their footsteps, bringing dynamic and positive transformation to regional towns and villages. 'Untouched areas are going to be hit with entrepreneurial and passionate people who have the vision.'

---
Smashed Avocado: How I Cracked the Property Market and You Can Too is out now.
About the author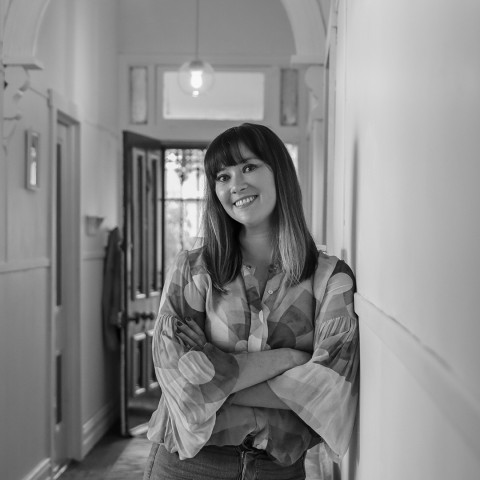 Nicole Haddow is a Victorian-based journalist and author of the forthcoming book The Ethical Investor. She is also the author of Smashed Avocado: How I Cracked the Property Market and You Can Too, which is now also available as a highly successful podcast here. She was the executive property writer for the Australian Financial Review. 
More about Nicole Haddow