News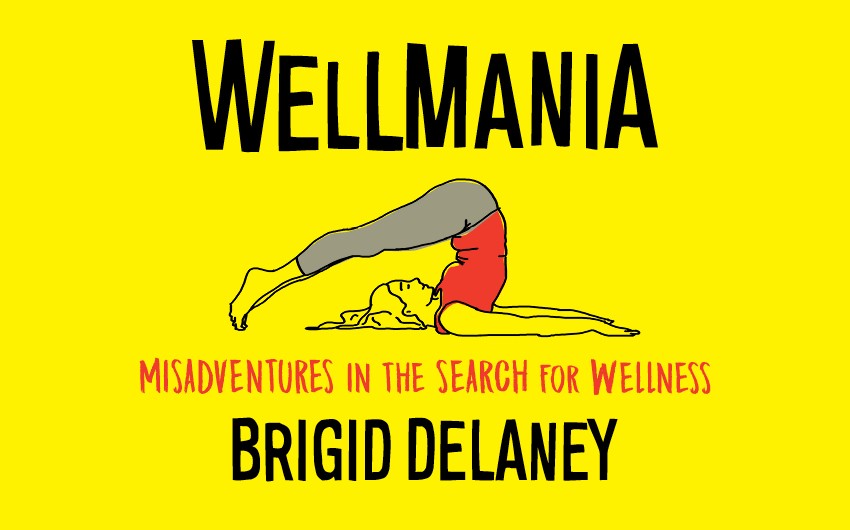 News > News
Wellmania
The Black Inc. and Nero office is abuzz with talk about Wellmania!
Cold-pressed juices, quitting sugar, Paleo, hot yoga, mindfulness … if you embrace these things you will be happy, you will be well – just ask Instagram. Wellness has become a global mega-industry. But does any of this stuff actually work?
Feeling exhausted, anxious and out of shape, journalist Brigid Delaney decides to find out – using herself as the guinea pig.
'Brigid Delaney is the queen of calamity and a fearless, sane guide into the bizarre heart of our modern obsessions. This will make you groan in horror as much as it'll make you laugh out loud.' —Benjamin Law
'A bloody entertaining read that leaves you wondering whether you want to do yoga and meditation or get mindlessly drunk and despair at the state of the world. Basically I wish that I'd written it.' —Judith Lucy
'At last! A funny, well-written work of first-person gonzo reportage concerning all the health and serenity treatments you've ever been too feeble personally to undertake. Think of this book as an entertaining semi-colonic.' —Annabel Crabb
Wellmania has struck a chord in the Black Inc. and Nero office, quickly becoming a staff favourite!
'Reading Wellmania was like taking in one big, deep, refreshing breath. It's gonzo journalism at its best. I loved Brigid's honest, insightful and funny take on the wellness industry from start to finish.'—Patty, Marketing and Publicity Manager
'This was so much fun to read! Brigid laughs at herself as she struggles to move beyond beginner yoga after sixteen years but also uncovers some important insights about the distinctly Western, wealthy focus on being clean, lean and serene. A brilliant look at this fascinating part of our culture.'—Jo, Senior Editor and Associate Publisher
'I adored this book and was hooked from the very first page. Delaney's warts-and-all look at the wellness industry is as hysterical as it is terrifying!'—Kate, Head of Marketing and Publicity
'Hilarious. Brigid is a brave, brave lady. I loved it.'—Phoebe, Digital Manager
'Wellmania is brilliant, and all too relatable! Brigid's head-first leap into all manner of detox trends has enlightened me more than any herbal tea with an om printed on the packet ever will.'—Christina, Trade Sales Coordinator
'Brigid Delaney is the best kind of gonzo journalist – hilarious, insightful and game to try anything and everything on the quest for wellness. Brilliant and very entertaining (including a few embarrassing laugh-out-loud moments on the tram), Wellmania is one of the best books I've read this year.'—Elisabeth, Sales Director
'Wellmania is an insightful, inspiring and laugh-out-loud funny take on the wellness industry. Kudos to Brigid for putting her mind and body through all this and for sharing it with us in such an honest and approachable way'—Christina, Marketing and Publicity Coordinator
About the author
Brigid Delaney is a senior writer for Guardian Australia. She has previously worked as a lawyer and journalist at the Sydney Morning Herald, the Telegraph (London), ninemsn and CNN. She is the author of two books: This Restless Life and Wild Things.
More about Brigid Delaney