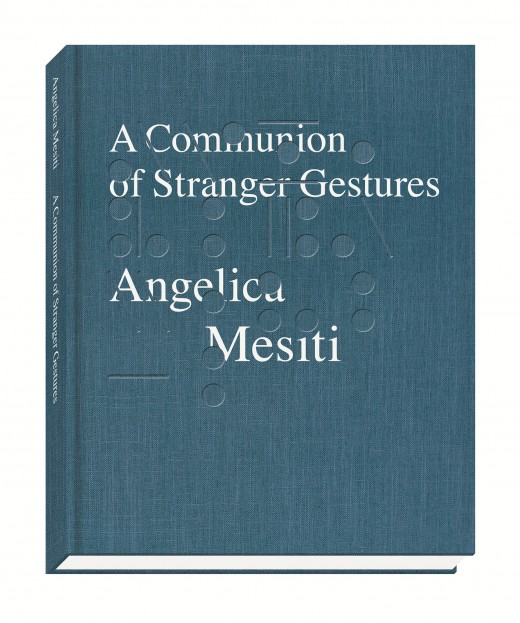 Books > Imprint: Schwartz City > Art & Design
Angelica Mesiti:
A Communion of Stranger Gestures
Free delivery anywhere in Australia
Angelica Mesiti: A Communion of Stranger Gestures is the first significant publication dedicated to chronicling the practice of one of Australia's leading contemporary artists. The 224-page, full colour book has been designed by Formist to reflect the elegance and beauty of Mesiti's approach, with a subtle aesthetic nod to the ideas around communication and transmission that she often explores.
Two major new texts have been commissioned to expand the field of writing around Mesiti's body of work, from leading Australian academic and writer Justin Clemens, and Director of Lafayette Anticipations, Paris, François Quintin. A Communion of Stranger Gestures also includes an in-depth artist interview with Artspace Executive Director Alexie Glass-Kantor and Curator Talia Linz, along with nine original short texts on new and existing works over the last ten years.
The publication ties in with Mesiti's first solo institutional presentation, Relay League, which was commissioned by Artspace earlier this year, curated by Glass-Kantor and Deputy Director Michelle Newton. The work takes as its departure point a Morse code message transmitted by the French Navy on 31 January 1997 to signal the imminent demise of this communication method. Mesiti interprets the dots and dashes of this final poetic phrase through music, choreography, non-verbal communication and sculpture. A Communion of Stranger Gestures features extensive imagery from the development and presentation of this exciting new work, which is touring to Art Sonje Center, Seoul, in addition to nine venues across Australia including Griffith University Art Gallery, Brisbane, and Ian Potter Museum of Art, Melbourne.
Recently shortlisted for the 9th edition of the prestigious Prix Meurice for contemporary art and with a residency at the Centre National de la Danse in Paris, Mesiti is increasingly establishing her reputation as one of Australia's most outstanding artists. Working with the mediums of video and installation, and incorporating music and performance, her practice expands ideas of collective behaviour, social dynamics and human subjectivity through non-verbal forms of language and communication, exchange and adapted methods of expression.