News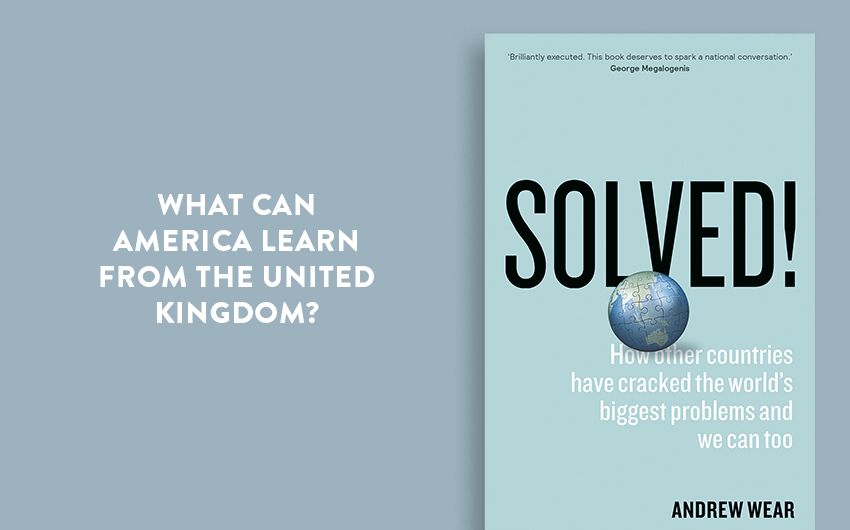 News >
Gun violence: What can America learn from the United Kingdom?
On a per capita basis, the annual rate of police shootings in the United States is about fifty times the rate of the United Kingdom. What lessons can America take from across the Atlantic? Andrew Wear, author of Solved!, investigates.
While President Trump has threatened to send in the army to end the civil unrest associated with the Black Lives Matter movement, he really doesn't need to. The average American police force has an arsenal that would put the militaries of some small nations to shame. Since the 1990s, the Department of Defense has provided military-grade equipment to police, including machine guns, armoured vehicles, grenade launchers and aircraft. Police have also become increasingly comfortable using military tactics such as SWAT teams and no-knock raids.
Across the Atlantic, in the United Kingdom, police adopt a totally different approach. A typical British police officer wears a stab vest and carries on their duty belt a baton, a radio, a spray similar to pepper spray, a torch and handcuffs. While some also carry a taser, less than 5 per cent of UK police carry guns. Officers routinely patrol the community on foot or on bicycle.
UK police services are acutely aware that their efficacy rests on their ability to secure the trust and respect of the communities in which they work. UK police consciously try to remove anything that might create a barrier between them and the community. In the United Kingdom, police authority comes from public consent, not state force.
As former chief of the Thames Valley police, Dr Peter Neyroud, put it to me, 'The more you gravitate towards a paramilitary force, armed to the teeth, with a distance between you and the public, the more you're in trouble.'
Given that most UK police do not carry guns, it's not surprising that there are hardly any police shootings. Between 2006 and 2016, a total of twenty-three people were killed by police shootings across England and Wales – that's about two per year. In recent years, most of those shot have been terrorists, intent on homicide.
By contrast, the number of police shootings in the United States is truly staggering. In 2016 alone, there were 957 deaths caused by police shootings. On a per capita basis, the annual rate of police shootings in the United Kingdom is 0.06 per million people, whereas the US experiences 3.01 shootings per million, about fifty times the rate. And on a per capita basis, African Americans are about three times more likely to be killed by police than whites.
In Australia, where all police carry guns but private gun ownership is relatively low, there are about five police shootings per year, or roughly 0.2 shootings per million. This is about three times the rate of the United Kingdom, but nowhere near the rate in the United States. Australia has an appalling rate of Indigenous deaths at the hands of the justice system, but only a very small proportion of these are by shooting.
With so many police shootings in the United States, it's only logical that communities lack confidence in the police. And when people don't trust the police and won't work with them, police have failed. Communities often deal with issues on their own. And that leads to increased violence.
One academic study found that in the year after a young black man, Frank Jude Jr, was beaten severely and threatened with a gun by off-duty police officers in Milwaukee, Wisconsin, 17 per cent fewer calls were made to police. More than half of this decline was due to fewer calls from black neighbourhoods. Yet while calls to police dropped, crime did not: the homicide rate in the period following the incident increased by 32 per cent. The researchers surmise that because people couldn't trust the police, they took their own – sometimes violent – means to protect themselves.
For every 100,000 people in the United States, about six die every year from homicide. Of all the OECD countries, only Mexico is more violent. The homicide rate in the United States is about thirty times worse than in the United Kingdom, and six times worse than in Australia.
Of course, none of this can be considered separately from the incredible rate of gun ownership in the United States, where there are more guns than people. Civilian guns are twenty-five times more prevalent than in the United Kingdom. Not only does this widespread gun ownership lead to more homicides, it also presents a risk to police. Police are three times more likely to be murdered when working in states with high rates of gun ownership than in states with lower levels of gun ownership.
Pervasive gun ownership contributes to an escalating cycle of violence: police feeling vulnerable, more police shootings, less community trust in police, less public willingness to work with police, more violence, more guns. Further militarisation of the police force only escalates this cycle. One study of 9000 police agencies in the United States found that militarisation neither reduces the rate of violent crime nor improves police officer safety.
The United States might learn a lot from a country such as the United Kingdom. Only by reducing the number of guns and working hard to build community trust can the cycle of violence be broken.
---
Andrew Wear is the author of Solved! How Other Countries Have Cracked the World's Biggest Problems and We Can Too, in bookstores now.
About the author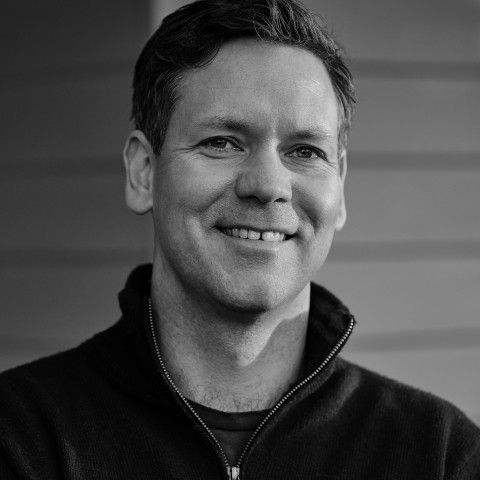 Andrew Wear is a senior Australian public servant with degrees in politics, law, economics and public policy. A graduate of the Senior Executive Fellows Program at Harvard Kennedy School and a Victorian Fellow of the Institute of Public Administration Australia, he is also a director of Ardoch Ltd, a children's education charity. His first book, Solved! How other countries have cracked the world's biggest problems and we can too, was published in countries across the world.
More about Andrew Wear