News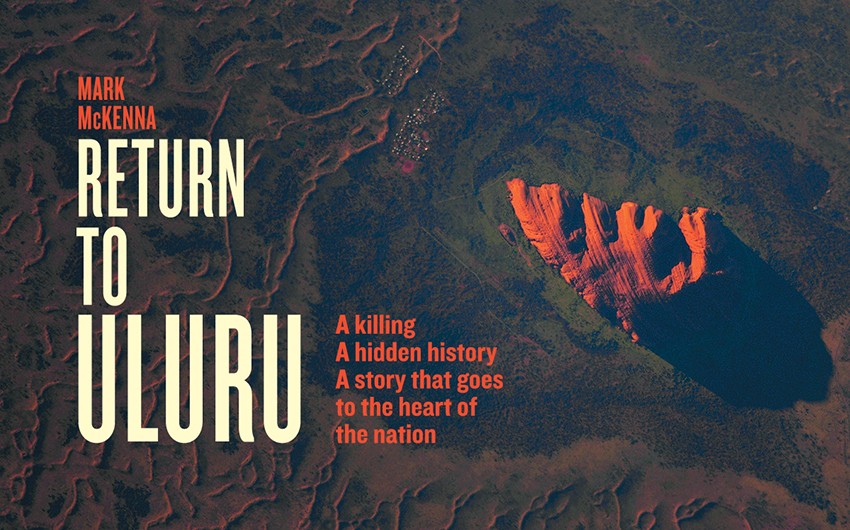 News >
The hidden history behind Return to Uluru
A killing. A hidden history. A story that goes to the heart of the nation. Return to Uluru is out now.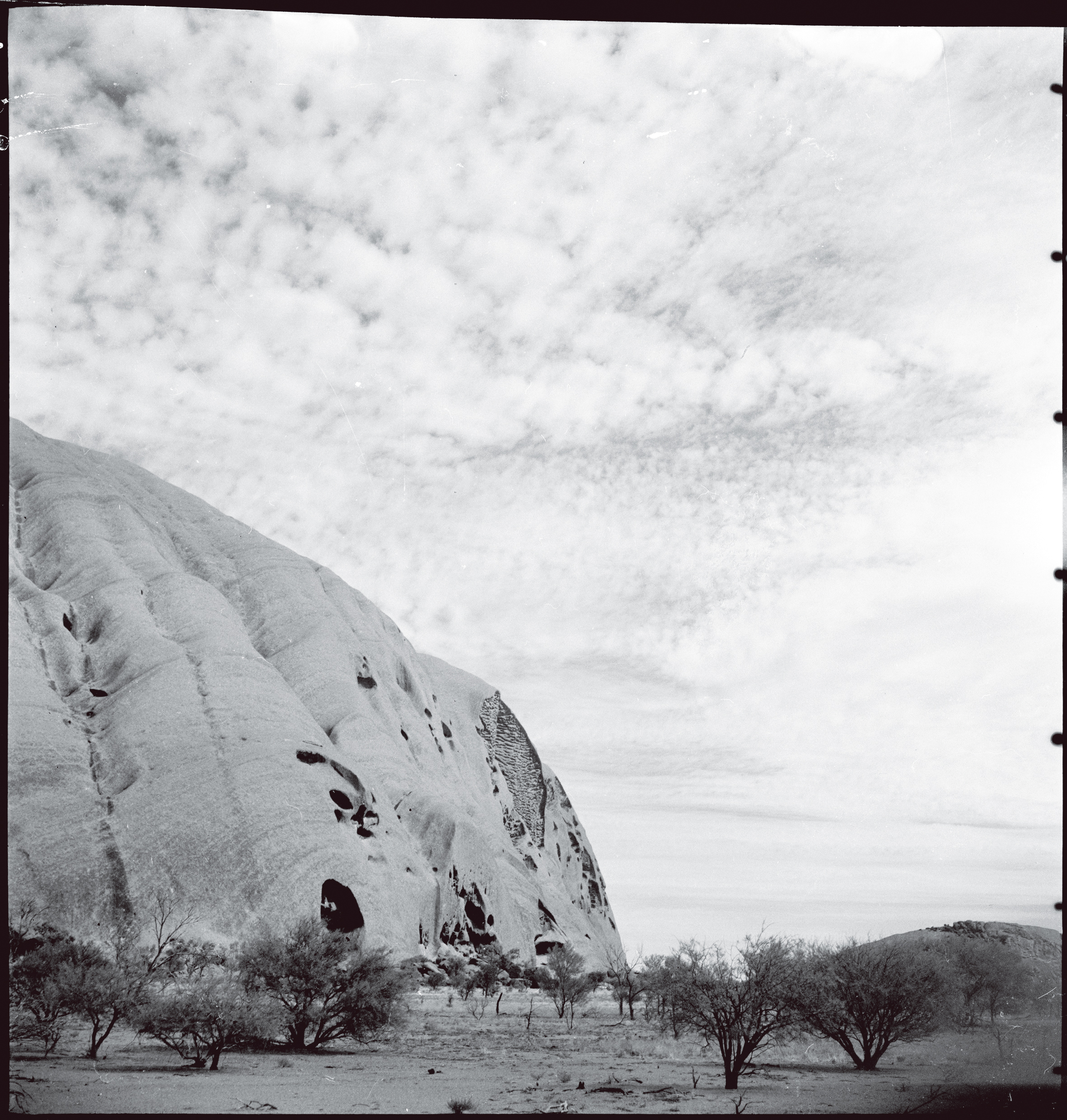 Northeast side of Ayers Rock, 1935 (Charles Mountford, State Library of SA, PRG 1218/34/55).
When Mark McKenna set out to write a history of the centre of Australia, he had no idea what he would discover. One event in 1934 – the shooting at Uluru of Aboriginal man Yokununna by white policeman Bill McKinnon, and subsequent Commonwealth inquiry – stood out as a mirror of racial politics in the Northern Territory at the time.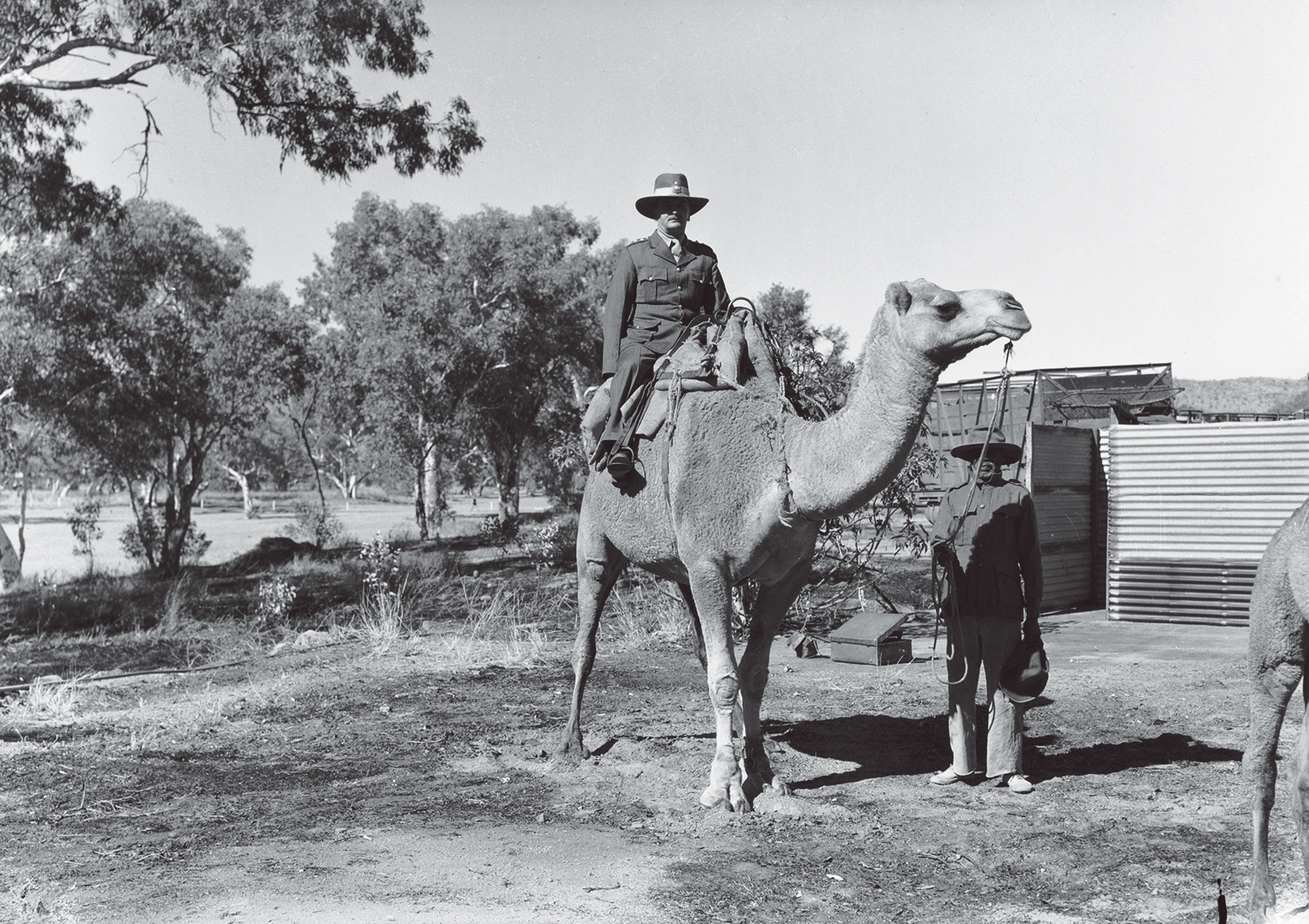 Inspector Bill McKinnon in the Jubilee Day Parade, Alice Springs, 1951 (National Gallery of Victoria, Melbourne Accessioned, 1984. This digital record has been made available on NGV Collection Online through the generous support of Professor AGL Shaw AO Bequest).
But then, through speaking with the families of both killer and victim, McKenna unearthed new evidence that transformed the historical record and the meaning of the event for today. As he explains, 'Every thread of the story connected to the present in surprising ways.' In a sequence of powerful revelations, McKenna explores what truth-telling and reconciliation look like in practice.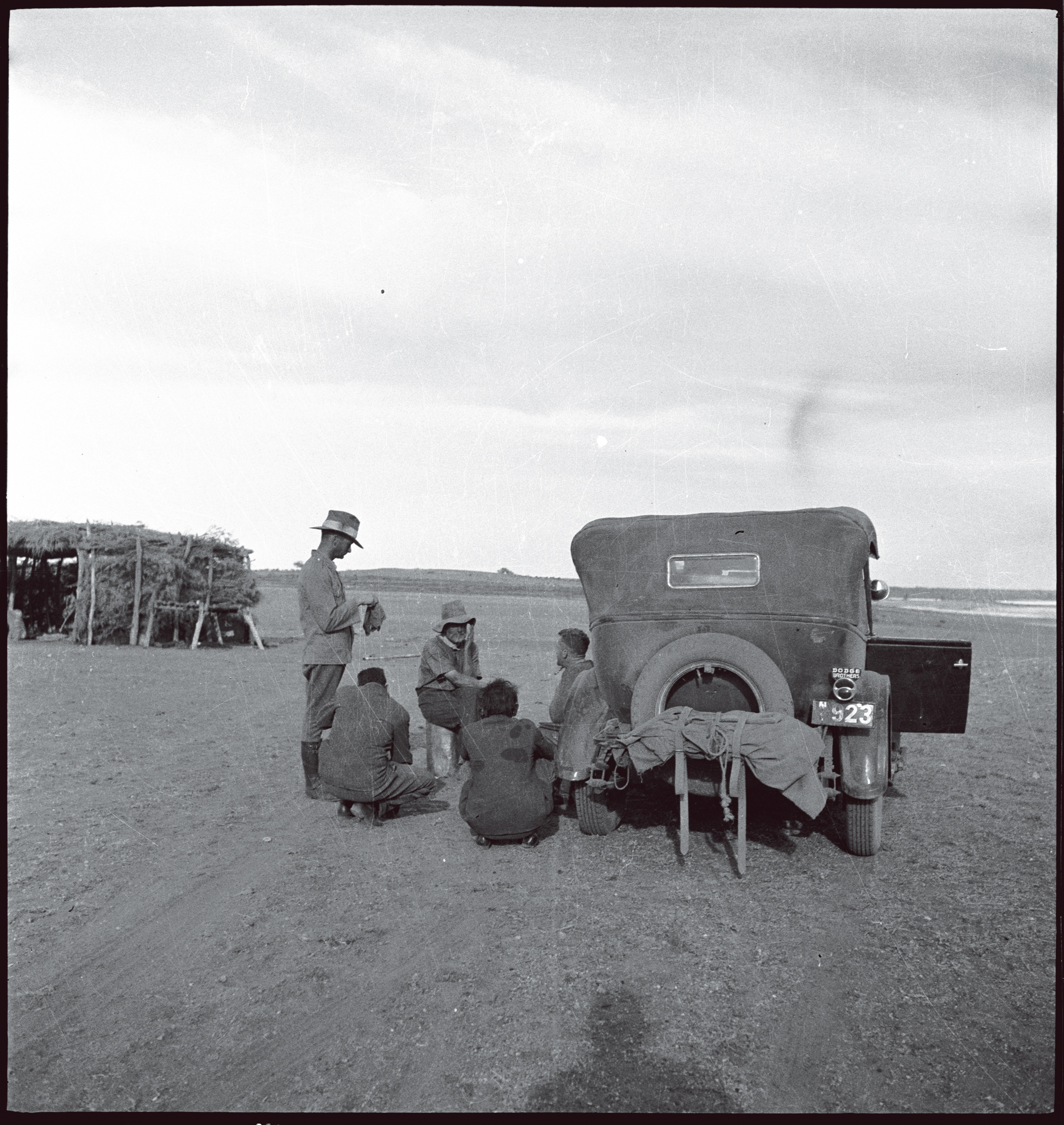 Board of Enquiry hearing evidence at Coolata Springs, 1935, McKinnon standing on left (Charles Mountford, State Library of SA, PRG 1218/34/153).
Return to Uluru brings a cold case to life. It speaks directly to the Black Lives Matter movement, but is completely Australian. Recalling Chloe Hooper's The Tall Man, it is superbly written, moving, and full of astonishing, unexpected twists. Ultimately it is a story of recognition and return, which goes to the very heart of the country. At the centre of it all is Uluru, the sacred site where paths fatefully converged.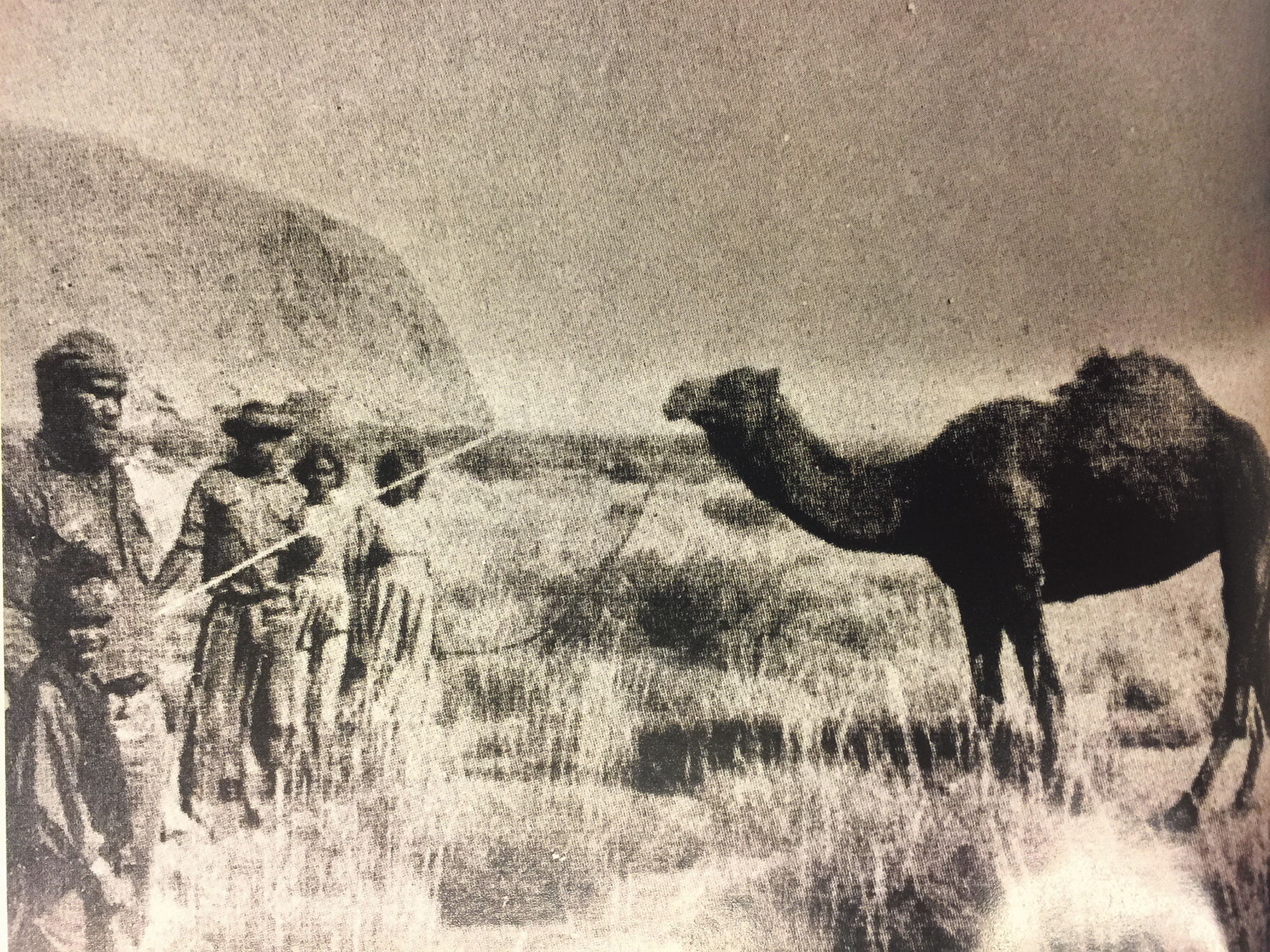 Uluru's traditional custodian and Yokununna's brother, Paddy Uluru, returning to Uluru with his family, early 1950s (courtesy Jen Cowley and Sammy Wilson).
Praise for Return to Uluru:
'Mark McKenna sets the highest standard for truth-telling of the kind that Australians so urgently need if they are to live in this country with honour. I feel sure that this book will become an Australian classic, not the first of its kind, but certainly the most powerful narrative I have read of frontier injustice and its resonance in our lives today.' —Marcia Langton
'Mark McKenna has exposed the wounded heart of Australia. Return to Uluru is a spellbinding story of death and resurrection that is Australian to its core.' —James Boyce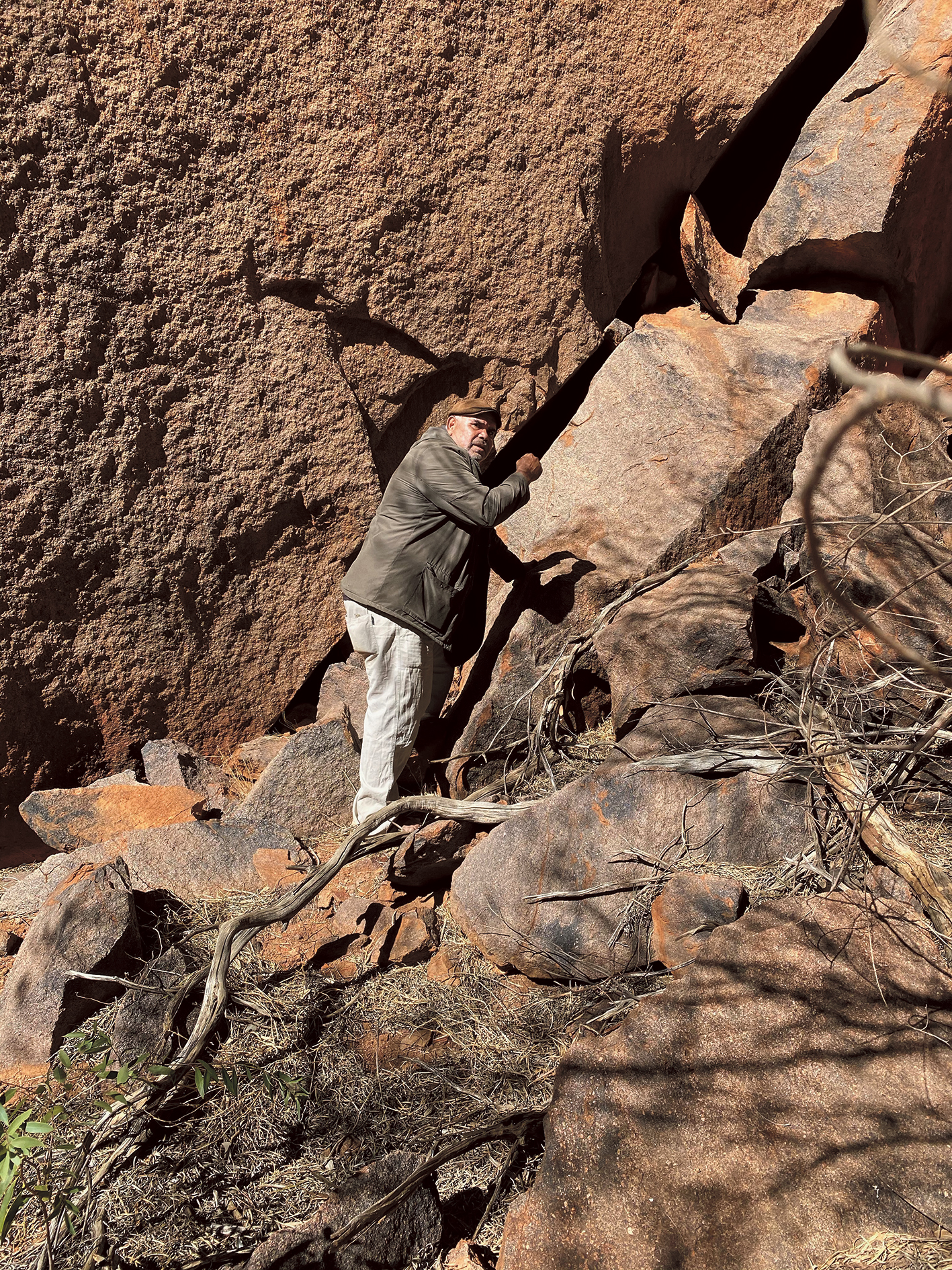 Aṉangu elder and Uluru custodian Sammy Wilson pointing at the spot where Yokununna was killed (Mark McKenna).
'A timely elevation of a foundational Australian–Aṉangu story in the age of the Uluru Statement from the Heart. The Uluru Statement seeks to enshrine, as this book does, the ancient polities of this land within the framework of Australian democracy. Return to Uluru will form an important part of Australia's truth-telling canon.' —Megan Davis
'In illuminating one incident at Uluru in the 1930s, Mark McKenna casts a larger light on the culture and ideology of that era – harsh and brutal in so many ways, yet also uncomfortably recognisable. A clever, well-written book for Australian schools and politicians' desks.' —Robyn Davidson
---
Return to Uluru is out now.