The Inc. Blot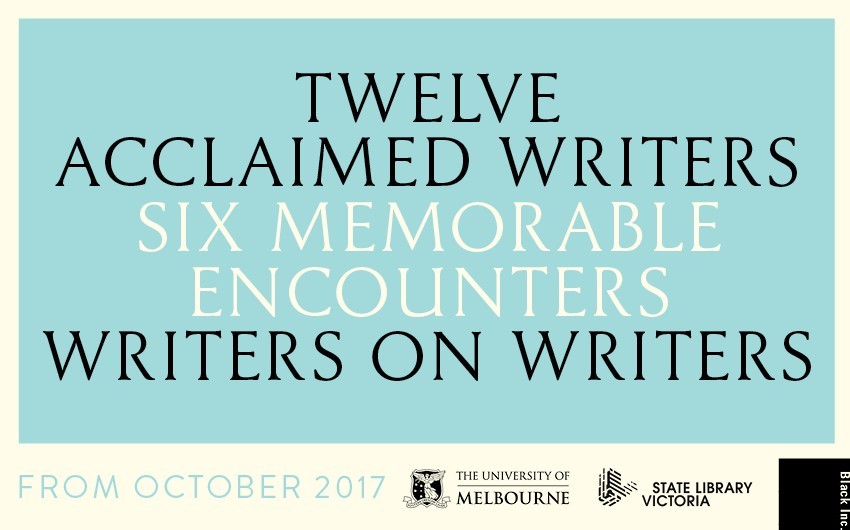 The Inc. Blot > Extract
On Kate Jennings
The first two books in the Writers on Writers series are in stores now! Read an extract from On Kate Jennings by Erik Jensen.
Kate and I met for the first time in the cold of a New York winter, her brain hot with zoster virus. A sickness was scratching inside her skull, pushing on the backs of her eye sockets.
She blinked at me as we stood outside the restaurant. There was a pause, made long by the weather, 'You look threadbare,' she said, finally.
'All Australians are threadbare.'
This was half a dozen years ago. Later, I told the poet Jennifer Clement about the exchange. She said, 'You must steal that straight into a novel.'
I had looked up Kate because I was a fan of her essays – pieces about her life, mostly, ruthless in their precision. At lunch, she talked about everything. She talked without prompt or hesitation. When the bill came, she looked at me again. 'I'm sorry if I said anything awful. It's this damned zoster. It does things.'
***
She calls her Girlie and him Boy.
She calls their mother Irene and their father Rex.
She calls their town Progress. The bush is full of savage irony.
She says their father is a good man, but disappointed. He grew up on chalk soil, a blighted soil. His family tilled it for wheat. He stayed home from school one harvest and never went back.
She says their mother is cold and sarcastic. She has expectations. Irene passes a harshness on to her children. They grow up ignoring their father.
They are hers and not his.
Kate does not wait. She says most of this on the very first page.
***
She was writing a poem but it wasn't working.
She read Annie John by Jamaica Kincaid. She felt for the sense of character, the smallness of the story, the uncomplicated curiosity of children. Kincaid's novel begins with a superstition made from childhood. It reads: 'For a short while during the year I was ten, I thought only people I did not know died.'
Kate realised she was writing a book.
***
Irene's wedding ends in her parents' garden. A climbing lily is in bloom. Kate uses its Latin name – Gloriosa superba – to hide the cruelty of the image.
Irene's family is Anglican and rich. They are so certain, so complacent, they resemble well-stuffed sofas. Friends think of Irene as fast. Her parents sleep in separate bedrooms.
Rex, a bridesmaid notices, is bewildered, like a schoolboy who has lost his lunch money. A sister thinks he is as interesting as a month of wet Sundays. He has returned from the Victory March in London, but in retelling it can only think to mention the neck of the man marching in front of him. His parents are well scrubbed and talcumed, out of place in this house. The neck, in his story, is dirty. He recalls this with a bleat of nervous laughter. Earlier, he thought about crying.
The house at which Rex and Irene arrive is raised on wood posts. Pigface is in bloom. Kate does not dress up its name. A step on the verandah is loose and Rex promises to fix it. 'His tone annoyed Irene,' Kate writes. 'She brushed the feeling away, but it re-formed, hovered, settled, like a mantle of flies on a hot day.'
Later, it 'grew in her like an iris rhizome, bulbous and knotted, to be divided and planted elsewhere, time and again'.
***
Kate Jennings was born Catherine and spent her first years as Cathy. To family, she still is Cathy.
She was born in Temora and grew up in Hanwood, in the New South Wales Riverina. On one side was the town of Yoogali. On the other, Willbriggie. There was a primary school, a convent and a post office. The year was 1948. The population was just on fifty.
'I remember far too much,' Kate says. 'I always say I have got a terrible memory, but I dredge it up. I was so very lonely. And at the mercy of my mother.'
Later, she says: 'While I remember a lot, when I was living it I didn't comprehend much. I didn't understand sex, not in the least, and that would seem to have been bubbling away under the surface all the time. Ineluctable. I wanted out, to go to Sydney, and be a poet.'
Kate has a younger brother. His name is Dare.
***
Irene has Girlie in one chapter and Boy in a chapter one after that. It is page 36.
As she lies in hospital, Girlie purple-faced and breastfeeding, Irene can think only of a cat she saw in the woodheap, eating the kitten it had just birthed. The creature was still trapped in its caul.
Girlie's mouth strays from the nipple and she butts her screwed-up face against Irene's chest. A midwife comes to help and Irene curses her. Later, Irene has the baby with her on a bicycle when she bumps over a rut in the road and the little girl's foot is caught in the spokes. Irene feels only irritation.
***
The book is called Snake. I read it on the flight to LA, under a circle of yellow light and the blinking of the seat belt sign. The images crackled in my head as I waited for the connecting flight to New York: the pigs as they ate Irene's flowers; the cave of a bathroom in which she had Boy read to her; the sheep carcass alive with maggots.
The edition was a late one, published by Black Inc. The text on the back called it 'a modern classic'. On the front Shirley Hazzard called it 'irresistibly good'. When I met Kate the next morning, I said nothing about it.
***
The poem Kate was writing was called 'Deserta Rerum'.
'I have a clear memory,' she says, 'of trying to write descriptions of life on that barren Quandary hill. Snagged on what mulesing is like in the shade of the bonny ironbark trees. Or maybe it was the castration and tailing of lambs. Flick of a knife. Never came back to the subject, I think. I do remember thinking I could do better with prose.'
The poem became one of two anchors in her second collection. It lacked the immediacy of her other work, however. It was written at a distance, with an academic text for reference.
Throughout, she quoted from a 1966 comparative study of irrigation: Water and Land by Trevor Langford-Smith and John Rutherford. These men were not poets.
She also quoted Eleanor Clarke: 'it is important to see well and remember distinctly … otherwise you wallow in sentiment, and that is disgusting.'
And from Ray Matthew's final play:
Peter: It's not a bad view.
Kerry: I was born here; it's not a view.
In its last four stanzas, the poem shifted forward out of childhood, to the glimpses she would get as she looked back. The change in register made for an intimate correspondence. It ended the way her father's letters did: 'Love, as ever, Dad.'
***
When Kate was two she had rheumatic fever. She was in hospital for six weeks. Her first memory is of her legs aching. Her mother was forbidden to pick her up. Her next memory is of starting school at the age of five. After that, she says, she remembers everything. She says it is a curse.
'Here's something I remembered,' she says, unprompted. 'I was walking down the road to go to school. I can remember the hat I had on. And I fell backwards and gashed the whole top of my head open, which had to be shaved off and stitched up. At the same time I had boils. I had boils all over. I had boils in my ears and on my bottom. These are the sorts of things you got in those ages. I used to have to go to school with a beanie and a cushion.'
***
Rerum, Kate instructed, was from a seventeenth-century term for a fascicle of loosely arranged notes.
The earth in the poem was red and furrowed. Her father's pant leg was stuck with paspalum. The channels were saucers of brackish back-up water.
Her mother had dreams that had begun to fester. She chose her husband because he could dance. Her mode was Irene's: 'The more aggrieved she became, the more vivid her garden.'
Snake was waiting in other poems, too. It lay dead still in the final line of one titled 'Sports Day, 1955': 'We called him Boy until he wasn't.'
***
Kate's mother was one of six children. Kate doesn't say her name. She calls her 'Mum'. She calls her mother's family 'the other side'. They were rich, a family of lawyers and politicians. Her grandfather made his money drying fruit. He learnt the technique in California.
Kate's father's name was Laurence. He was tall and good at dancing. Hail ruined his parents' first wheat crop and they lived the rest of their lives in the shadow of that failure. Kate calls them 'hard-scrabble farmers'. Laurence left school at the age of twelve and never went back.
Kate's mother was engaged to an American soldier but it did not take. The romance produced a ring and nothing more. Kate's father served in the Middle East and then New Guinea. Few in his regiment survived. Once, his tent was strafed while he was out for a smoke. 'He said, "You know, I had a lucky war. And then I met your mother."'
Kate's parents lived at Quandary and it was.
***
Snake is a poet's novel, built of accruing stanzas. The whole book is shot through with angry truth.
Kate picks out her chapters with unmarked quotations. The two best are: 'You Know Bert I Sometimes Marvel Women Can Go Sour Like That' and 'Dawn Comes Slowly and Changes Nothing'. The truest is: 'Home Is the First and Final Poem'.
The sour one is Henry Green. The dawn is Philip Levine. The last is Les Murray:
Home is the first
and final poem
and every poem between
has this mum home seam
***
The first snake isn't there. Irene watches for it all the same, as she picks through paspalum clumps to gather asparagus. She plans to eat this with white sauce and corned beef.
Specifically, it is a brown snake that worries Irene. She looks for the dull glittering of scales. The narrator warns that they are long, fast and deadly.
'The snake thing has all kinds on meanings,' Kate says. 'I remember looking it up: it also has all kinds of sexual connotations. You guys have to live with these damn things,'
***
Decent is the word Kate uses to describe her father. She says he dressed well and was proud. He loved dogs.
She recalls being ten or twelve and coming home from school. She and her father were talking about something that happened in town. It was a rare conversation. He seldom spoke. 'I remember him turning to me once and saying, "Everybody needs somebody to hate,"' she says. 'He was right about that. He passed that little piece of wisdom on. He didn't talk much, but he did tell me that … A blunt fact.'
Earlier, she recalls her mother, a high-school state swimmer, dressing her in water wings and throwing her into the deep end of the Griffith Olympic Pool. The only instruction she gave Kate was a single word: 'Swim.'
In an essay, decades later, Kate wrote: 'A big believer in deep ends, my mother.'
***
Snake is the great Australian novel. That is what I start telling people. I give as gifts three dozen copies. I see the book at a house I've never visited and open it to find my own inscription: 'As promised, the Great Australian Novel.'
I send a copy to Ian Donaldson, the renowned Jonson scholar, a former professor of English at Cambridge and a fellow of King's College. He reads it in a single restless night. 'The great Australian novel?' he writes the next morning. 'Yes, I'd agree, it certainly warrants that sort of ranking, though that phrase as conventionally used conjures up a kind of laborious realism which Snake so spectacularly lacks. I loved its sparseness, its brevity, its ability – like the creature it mimics – to strike without warning then vanish without a trace.'
This essay is a love letter. It is also a thankyou note.
***
Kate was fourteen when she realised she was a writer. 'It was school compositions – and I think it's in the book. I started writing these great long stories for my compositions, by hand. They were great big adventure compositions where a girl did very well for herself, going around the world, having adventures. And I would make people sit down and listen to me. That's probably where it started, I think.'
The same year, Kate sat at her mother's typewriter and produced her first poetry manuscript. She kept a copy. It is terrible.
'A whole pile of people I knew were going to be writers,' she says. 'They were all going to write the great Australian novel. And they didn't.'
The next snake is a line from Antony and Cleopatra. It is a crown, an invention of betrayal, a fury at a messenger. The next snake is Irene, silent with resentment.
The snake after that belongs to D.H. Lawrence. It is the heading of Chapter 10, Part II: 'In Sicily the Black , Black Snakes Are Innocent, the Gold Are Venomous'.
In his poem, Lawrence waits at a water-trough to fill his pitcher. There is a snake ahead of him, drinking. In its presence he feels honoured and afraid. His is a folly of emotion, of perversity and cowardice, and when he finally tries to strike the snake and fails he feels pettiness and remorse.
The next line in the poem, after the one Kate borrowed, is:
And voices in me said, If you were a man
You would take a stick and break him now, and finish him off.
***
The compositions Kate mentioned start on page 64. Girlie wins a prize for one on page 72.
'Girlie was the opposite of Boy: eager, earnest, graceless. She threw herself into everything, whether she was good at it or not, whether she enjoyed it or not,' Kate writes.
'Nobody liked her. Children thought she was a know-it-all, adults recoiled from her neediness. She cornered anyone she could and read them her compositions, which were of epic proportions and always featured a girl like herself – a fearless girl – having improbable adventures: captaining a submarine in the Arctic Circle or a junk in the China Seas. Girlie numbered her books and kept everyone up to date on the current figure.'
The prize Girlie wins is for an essay on Simpson and his donkey. She reads it on the radio as part of an Anzac Day broadcast. The essay is streaked with blood and broken bodies. Simpson labours between bursting shells, doughty despite his work.
Kate does not leave Girlie's success unpunished. She writes: 'She used words like "intrepid," "tenacious," and "selfless," and imagined herself to have some of these virtues.'
***
Kate worked for two winters on Long Island, the sky pulled over her like a heavy blanket. She said the sea there was angry. She rode a bicycle and looked after a friend's dogs.
'It's much easier to write about something – and people – when you're not anywhere near them,' she says. 'You don't care what they think about you. You just do it.'
She laughs. 'You have to move if you're going to write about anyone, I think. I mean, it's freeing. And then when anybody gets upset or carries on, you've forgotten about that bit.'
***
Rex is quiet. He works and does not talk. Sometimes he is pinned to the wall by his wife's moods. In an expressive moment he allows himself to take off his shoes and wade into an irrigation channel, enjoying the mud between his toes.
Mostly, though, his character is muted. 'He was muted,' Kate says. 'When he was married to Mum, he hardly spoke. We ate quickly and got away. We didn't talk at the dinner table.'
***
At school, she was good. She was wide-eyed when she realised later that others were not. 'The closest I came to experimenting with adulthood was several furtive cigarettes and a bumbling kiss that left me witless down by the pigsty between dances at Yanco Agricultural School.'
Kate keeps a Cibachrome picture of herself at the age of ten, standing in front of a bed of pigface and alyssum. She is wearing a dress her mother made, decorated with white ribbon. Behind her is a stand of roses a little taller than she is. Everything is in bloom. The lawn is couch.
***
Six pages after Boy is born, Irene is unfaithful for the first time. She writes a letter for the American soldier to whom she had been engaged. She says she wishes the child were his. She has given it his name. She puts the letter in an unsealed envelope and waits for Rex to find it.
Kate writes that Rex reads it 'in an agony of disbelief'. He is not surprised. So changed is he by it that he cannot remember a time when he was innocent of its contents. He thinks about leaving.
Two pages later Irene is at Yoogali. Kate doesn't change the town's name. There is a dance at the Catholic Club. While Rex is inside, Irene lets a friend of his push her against a car beside the church hall. Her skirt is rucked up and her underpants pulled down. Kate writes that she revels in the obliteration and the deceit. 'Years later,' Kate judges, 'she would remember the feel of the cold metal against her bare backside.'
***
There was no television but Kate read Mad magazine and copies of Time her mother got in. Dare listened to The Goon Show as if it were the sacrament. Their mother read to them Banjo Paterson and The Song of Hiawatha and Kate caught the rhythm of it. They were Church of England and she read The Book of Common Prayer. With city cousins, they travelled every summer to Narrabeen on the northern beaches. 'I did not know there was a huge wide world out there.'
Kate's father went to Sydney and brought back a rifle for Dare and a Pears' Cyclopedia for Kate. The boys at school got hold of it and made fun of the diagrams of naked women and bodily functions inside. Kate was desperately embarrassed. 'I was clearly very different from the other kids but I was a part of them. It's hard not to be in small towns.'
***
Rex wonders if there isn't something wrong with Irene. He thinks of a woman who drowned her toddlers in a dam. He lets his arms hang by his sides and asks her to have a heart.
Rex doesn't talk about the war. When his children ask about the ivory chopsticks in the desk in the living room, he tells them to go outside and play. When an army mate visits, they drink a demijohn of sherry. It is the only time Girlie has seen her father drunk. Irene waits in the kitchen, drinking cold tea. The two men take turns pissing on her crepe myrtle.
***
Kate says she was mostly miserable, except for when she was swimming, playing hockey or reading. She says her childhood was never simple, never uncomplicated. 'Because of Mum. You can't live with a woman like that. She was having affairs left, right and centre. All kinds of silly buggers was going on. I was probably aware of it on a very little level. Dare might have been more aware of it.'
She says her mother taught her nothing about being a woman. Her only instruction was in wearing high heels. 'There was no passing on of knowledge. She was just so tied up with whatever she was doing.'
***
Kate left Griffith High School in the summer of 1965. The end-of-year banquet made the cover of the Area News. The principal addressed the graduating class: 'I counsel particularly those going away from home to go to church. I also suggest you remember the debt you owe your home. Write home frequently and you cannot go wrong.'
Kate wasn't there as these words were spoken. She had already left.
She says she wrote against silences in her family history, exercised her imagination on them. 'I find solace in the thought that silence is something in itself, that it can have all kinds of attributes. It can be filled, and it can be broken…The fear, of course, with my family history – and a parallel can be drawn with Australian history and culture – is that the silences were empty, that nothing much was going on.'
In an essay for Vogue, she did go back. There was a school reunion. 'They are irrigation babies,' she wrote, 'true children of progress.'
About the author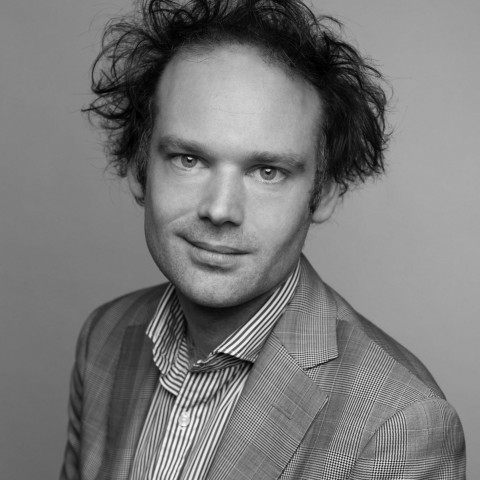 Erik Jensen is the award-winning author of Acute Misfortune and On Kate Jennings. He is founding editor of The Saturday Paper and editor-in-chief of Schwartz Media. He has written for film and television, and was the winner of the Walkley Award for Young Print Journalist of the Year and the United Nations Association of Australia's Media Peace Award.
More about Erik Jensen