News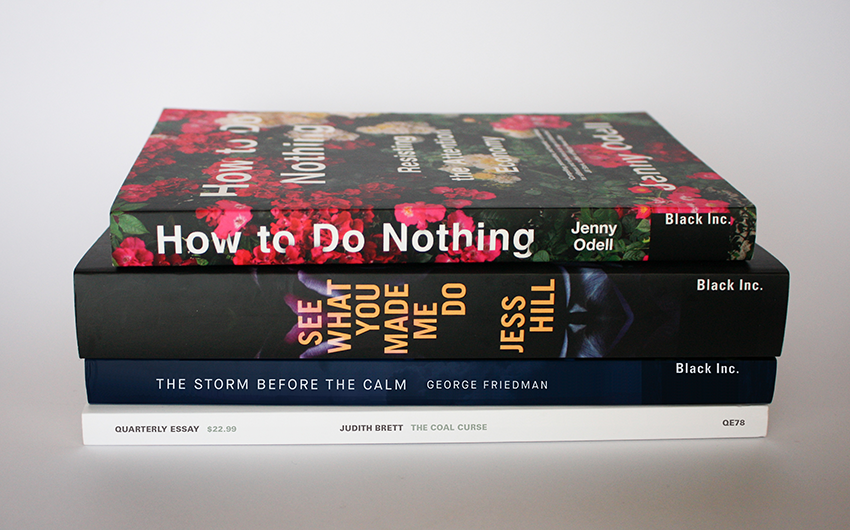 News >
MWF Digital is here
Hear from Jenny Odell, George Friedman, Jess Hill and more, without leaving your couch.
Melbourne Writers Festival has just announced the program for MWF Digital!
The Festival's theme, Attention, urges us to question who we give our attention to and why, and forces us to reconsider how we connect with each other and our environment in the face of crises.
Hear from your favourite Black Inc. authors without leaving your couch:
Jenny Odell delivers the Festival's closing address, remarking on her bestselling manifesto How to Do Nothing
Winner of the 2020 Stella Prize, Jess Hill, joins an excellent line-up for the MWF Gala
George Friedman discusses America's political and economic unrest and The Storm Before the Calm with Richard Cooke
Judith Brett (QE78: The Coal Curse) talks about fact and fiction in the climate discussion
Book now and stream 7–16 August.