News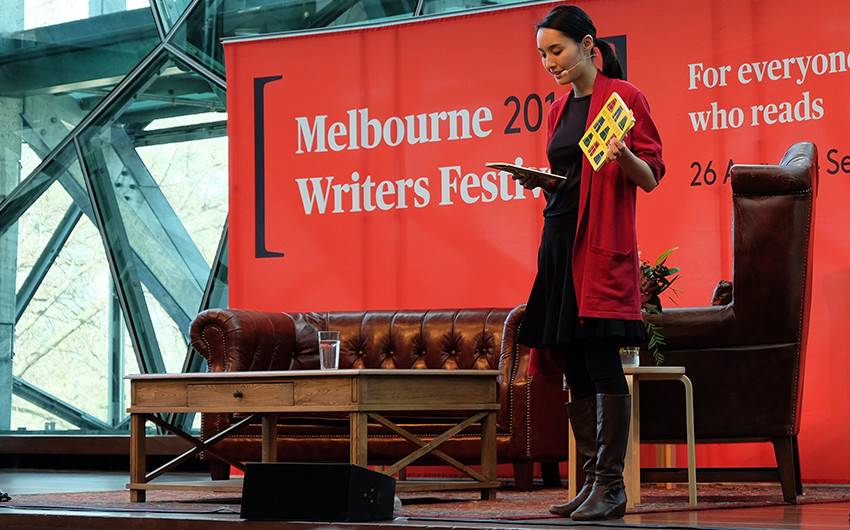 News > Events
My First Lesson launch at Melbourne Writers Festival
My First Lesson is a new anthology of writing by Australian high-school students, inspired by Laurinda and edited by Alice Pung. We recently celebrated the book with a special event at the Melbourne Writers Festival.
After the success of Alice Pung's bestselling YA novel Laurinda, which won the Ethel Turner Prize for Young Adult's Literature at the 2016 New South Wales Premier's Literary Awards, Black Inc. Books ran a competition for high-school students to write a short story inspired by the book. We received hundreds of entries from students all over Australia.
Alice selected 25 diverse stories to feature in a collection of young people's writing titled My First Lesson. The collection features a range of genres, exploring themes as varied as intergenerational friendship, cultural identity, bullying and heartbreak. From epiphanies on an African safari to trying to cope with the death of a parent, from a prank gone wrong to finding love in unexpected places, the stories in My First Lesson are vivid and imaginative, funny and surprising, poetic and moving.
All proceeds from the collection will be donated to Room to Read, a non-profit organization for improving literacy and gender equality in education in the developing world.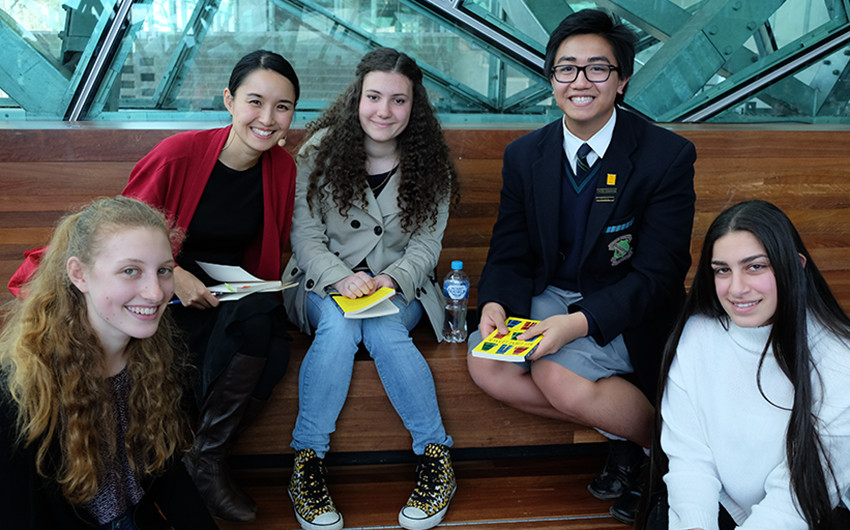 L–R: Noa Abrahams, Alice Pung, Olivia Dimovski, Francis Cao, Sarah Chahine
The collection was launched at the Melbourne Writers Festival on Monday 29 August in the impressive Deakin Edge theatre at Federation Square to a sold out audience. Bec Kavanagh, the Stella Prize Schools Program Manager, and Jennie Orchard from Room to Read helped to launch the book.13 contributors were in attendance and 4 of the contributors to the book read out their stories – Olivia Dimovski, Sarah Chahine, Noa Abrahams and Francis Cao. The event was a incredible celebration of young people's writing and an inspiration to everyone in the room, teachers, students and parents alike.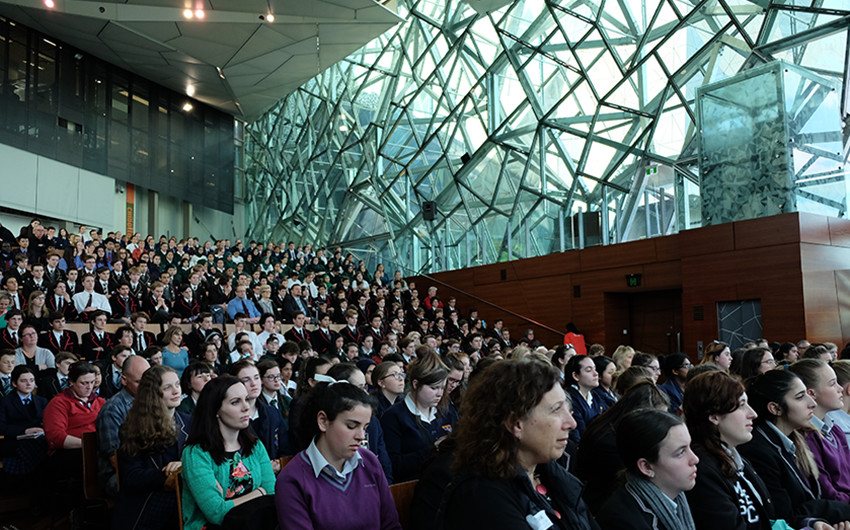 My First Lesson includes contributions from:
Keely Brown
Isabella Newtown
Laura Ham
William Woodrow
Ann Liang
Shayna Correa
Ysabel Dungca
Noa Abrahams
Coco Xiaoge Huang
Geena Mawby
Mia Cummins
Genevieve Somerville
Jacinta Barnard
Sabira Hasanoff
Shraddah Mehta
Niamh Formosa
Odessa Blain
Olivia Dimovski
Claudia Connelly
Neve Trayor
Sanna Wei
Arshya Kulkarni
Sara Clarke
Sarah Chahine
Francis Cao
About the author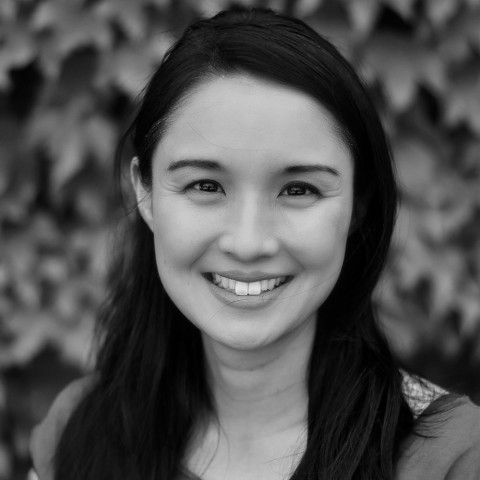 Alice Pung is an award-winning writer based in Melbourne. She is the bestselling author of the memoirs Unpolished Gem and Her Father's Daughter, and the essay collection Close to Home, as well as the editor of the anthologies Growing Up Asian in Australia and My First Lesson. Her first novel, Laurinda, won the Ethel Turner Prize at the 2016 NSW Premier's Literary Awards. One Hundred Days is her most recent novel. 
Photo …
More about Alice Pung