News
News > News
Vale Les Murray
Black Inc. mourns the passing of Les Murray
This afternoon we lost the poet Les Murray. We mourn his boundless creativity, as well as his original vision. His poetry created a vernacular republic for Australia, a place where our language is preserved and renewed.
In the words of Clive James, "No poet has ever travelled like this, whether in reality or simply in mind … Seeing the shape or hearing the sound of one things in another, he finds forms."
Les Murray's first book, The Ilex Tree, was published in 1965. His last, Collected Poems, came out last year. From "An Absolutely Ordinary Rainbow" to Waiting for the Past, his is an unsurpassed body of Australian writing.
On a personal note, we will cherish our dealings with him. Les was frequently hilarious and always his own man. He would talk with anyone, was endlessly curious and a figure of immense integrity and intelligence.
We celebrate his work and mourn his passing.
Here is a list of Les Murray's books published by Black Inc. and currently available:
Selected Poems
Collected Poems
Freddy Neptune
The Biplane Houses
Taller When Prone
Killing the Black Dog
The Best 100 Poems
Waiting for the Past
On Bunyah
Update: 11 May 2019
The family of renowned NSW poet Les Murray AO has accepted the NSW Government's offer of a State Memorial Service. More here.
About the author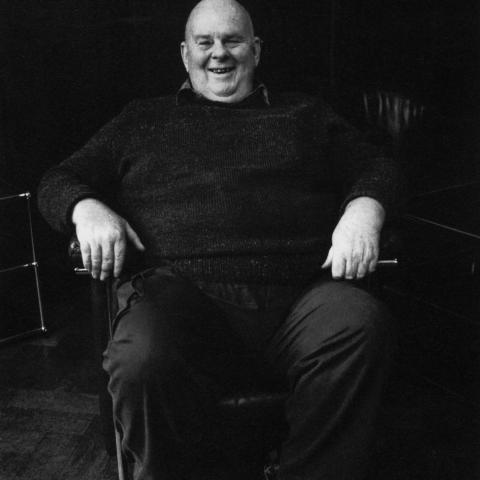 Les Murray (1938–2019) lived in Bunyah, near Taree in New South Wales. The author of some thirty books, his work is studied in schools and universities around Australia and has been translated into several foreign languages. In 1996 he was awarded the T.S. Eliot Prize for poetry, in 1998 he won the Queen's Gold Medal for Poetry and in 2004 he was awarded the Mondello Prize. His most recent volumes include The Biplane Houses, Taller When Prone and Waiting for the Past. Other …
More about Les Murray