News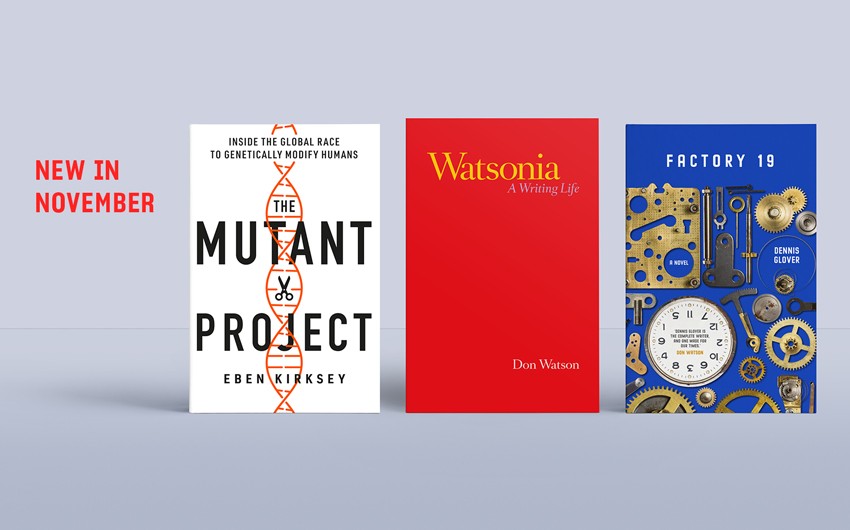 News >
Win: New in November
Discover our November releases and find out how you can win a copy!
Factory 19 by Dennis Glover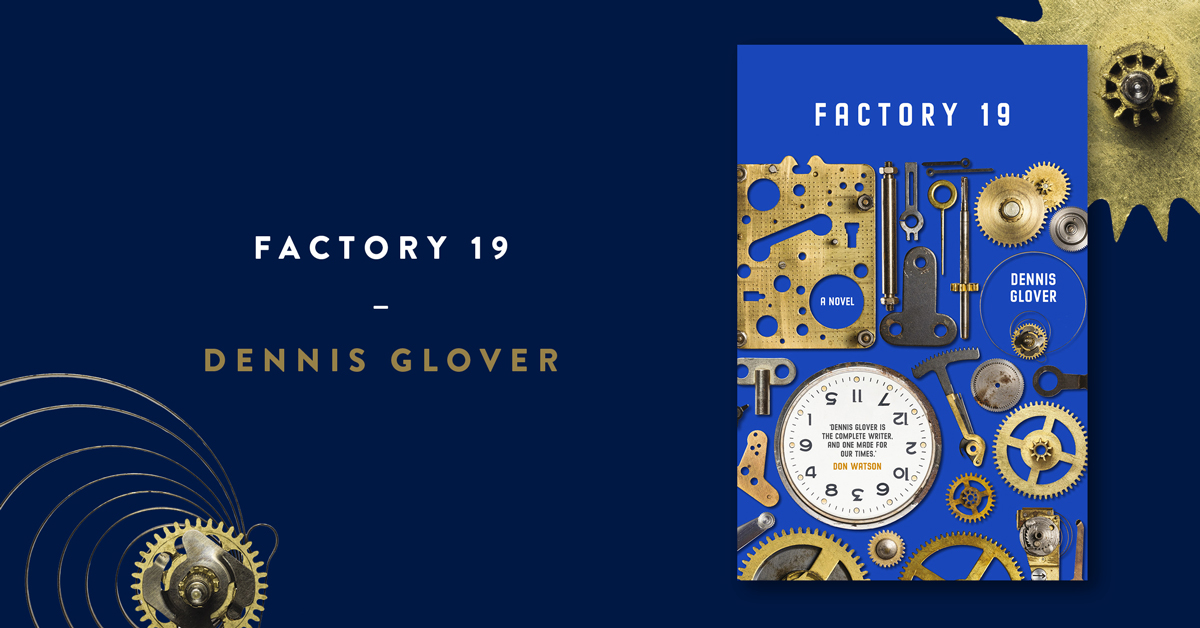 Hobart, 2022: a city with a declining population, in the grip of a dark recession. One day the city's residents are awoken by a high-pitched sound no one has heard for two generations: a factory whistle. The Gallery of Future Art's owner, world-famous billionaire Dundas Faussett, is creating his most ambitious installation yet. He's going to defeat technology's dominance over our lives by establishing a new Year Zero: 1948.
Out now
The Mutant Project by Eben Kirksey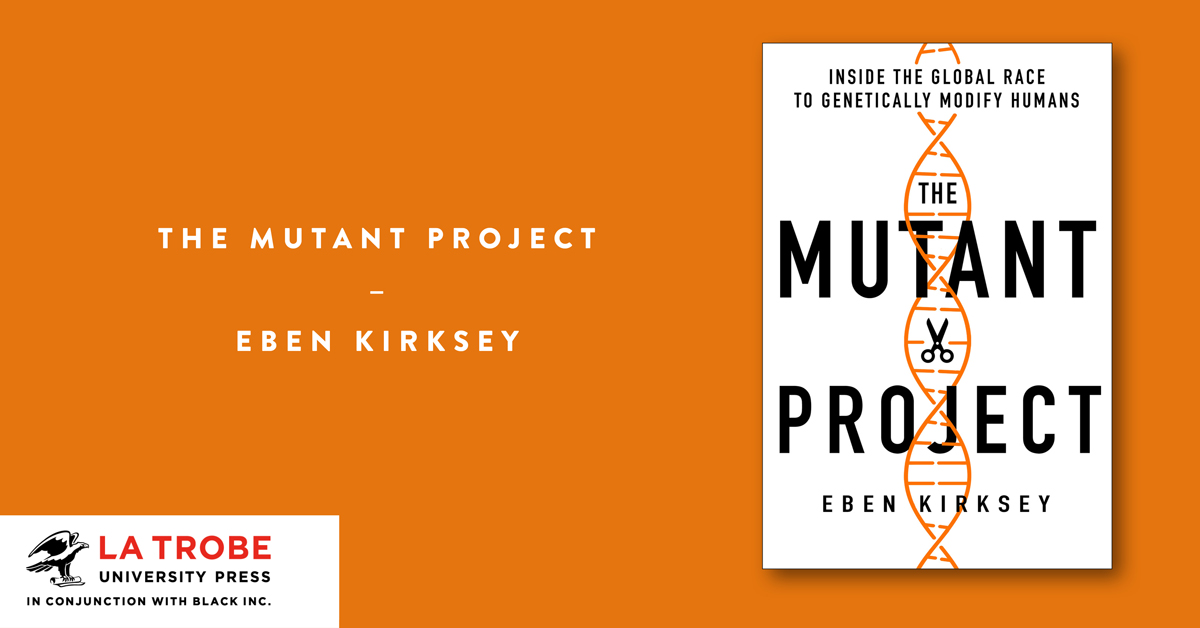 As scientists elsewhere start to catch up with China's vast genetic research program, gene editing is fuelling an innovation economy that threatens to widen racial and economic inequality. Fundamental questions about science, health and social justice are at stake. The Mutant Project empowers us to ask the right questions, uncover the truth, and navigate this new era of scientific enquiry.
Out 10 November
Watsonia by Don Watson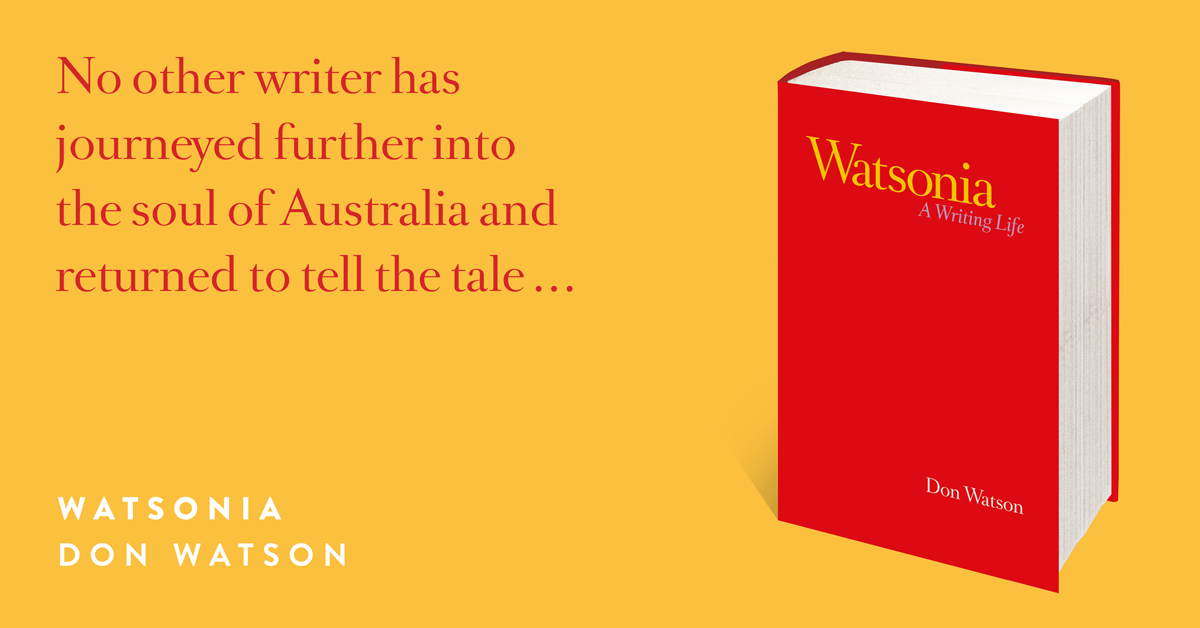 Watsonia displays the many sides of Don Watson: historian, speechwriter, social critic, humourist, biographer and lover of nature and sports. Replete with wit, wisdom and diverse pleasures, this comprehensive collection includes a wide-ranging introduction by the author and several previously unpublished pieces. Wherever Watson turns his incisive gaze, the results are as illuminating as they are enjoyable.
Out 17 November
Win a copy of one of our new releases
Enter below to go into the draw to win a copy of one of these books.
Competition closes 11.59pm AEST Monday, 9 November, and winners will be notified on Tuesday, 10 November. Terms and conditions apply.