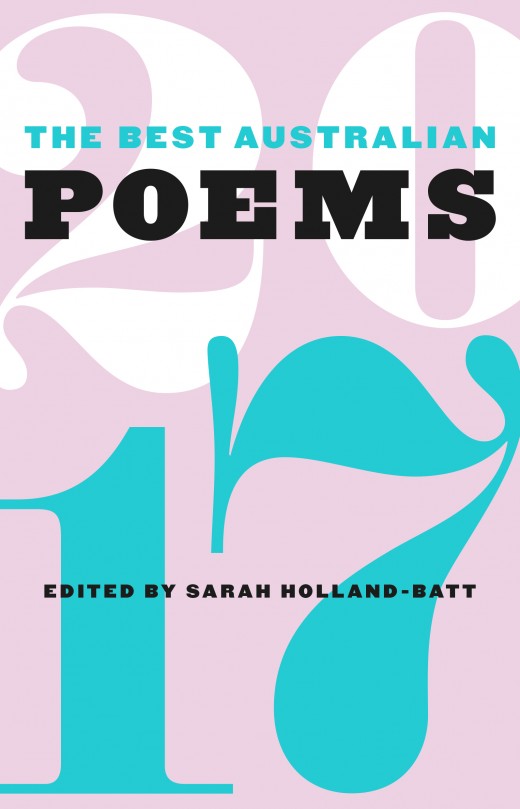 Books > Imprint: Black Inc. > Poetry
The Best Australian Poems 2017
Free delivery anywhere in Australia
Award-winning poet, critic, editor and academic Sarah Holland-Batt takes the helm again as editor of this year's Best Australian Poems.
Previous contributors include Judith Beveridge, Stephen Edgar, Fiona Wright, Clive James, Lisa Gorton, Robert Adamson, Dorothy Porter, John Kinsella, David Malouf, Cate Kennedy and Les Murray.
Submissions for the 2017 edition are now open.