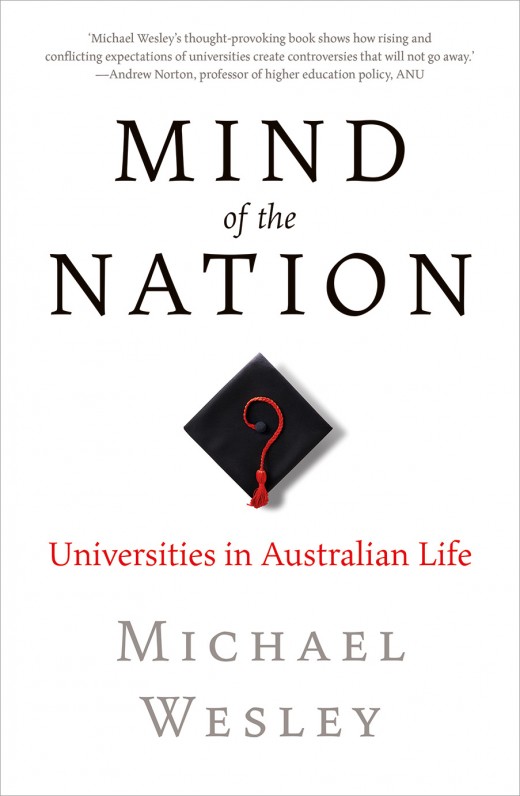 Michael Wesley's thought-provoking book shows how rising and conflicting expectations of universities create controversies that will not go away.
—Andrew Norton, professor of higher education policy, ANU
Books > Imprint: La Trobe University Press > Society & Culture
Mind of the Nation:
Universities in Australian Life
In this thought-provoking and timely examination, academic and writer Michael Wesley asks what Australians really think and how they feel about our universities, and where to next?
In 1964, Donald Horne wrote in his classic The Lucky Country that, in a sense, 'Australia does not have a mind. Intellectual life exists but … has no established relation to practical life.' For Horne, Australia's universities were marginalised; they were places where 'clever men nurse the wounds of public indifference'.
Since then, there has been a vast increase in university attendance, but Australians today have mixed feelings about these institutions – a strange blend of antagonism, aspiration and apathy.
In this eloquent and original book, Michael Wesley investigates the forces shaping Australia's universities and their relationship to Australian society. Are universities too commercial? Do they provide value? Are they inclusive? Are they underfunded? What do we want from these institutions, especially post-Covid? Unless a new national vision for higher education is found, Australia's universities could be set for decline.
This is a groundbreaking examination of universities in Australian life – and, more than that, of the 'mind of the nation'.