News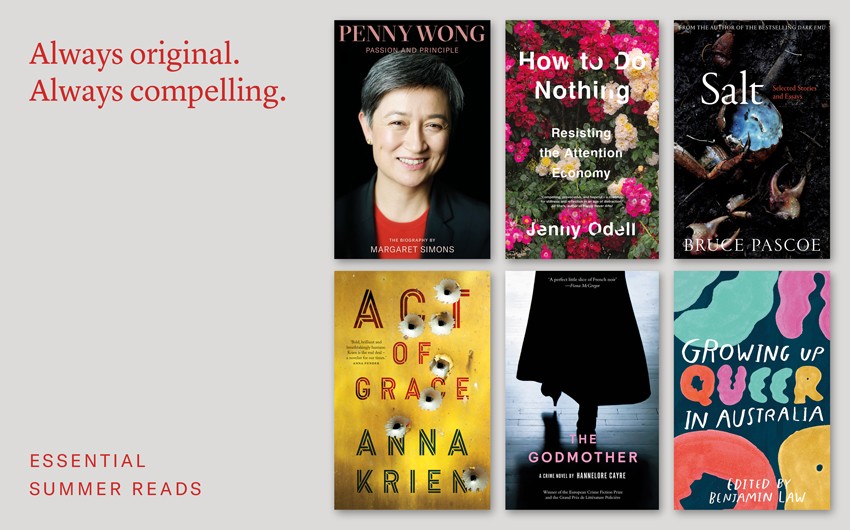 News >
Essential Summer Reads
Our top ten picks of the books to lose yourself in this summer.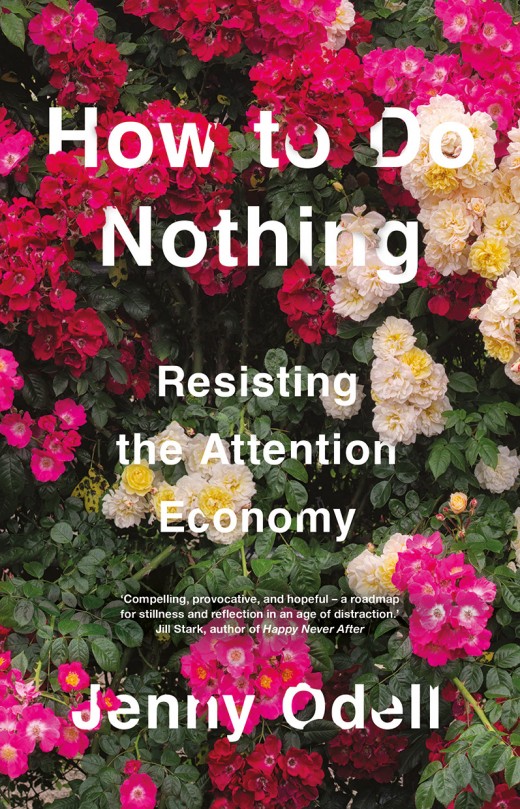 How to Do Nothing
Could there be a more aptly titled summer read? In a world where our value is increasingly determined by our productivity, How to Do Nothing is a field guide to slowing down – but it's far from your typical anti-technology screed. Instead, Jenny Odell examines our sense of self, place and time, and creates an action plan for thinking beyond capitalist narratives of efficiency and reconnecting with our environment.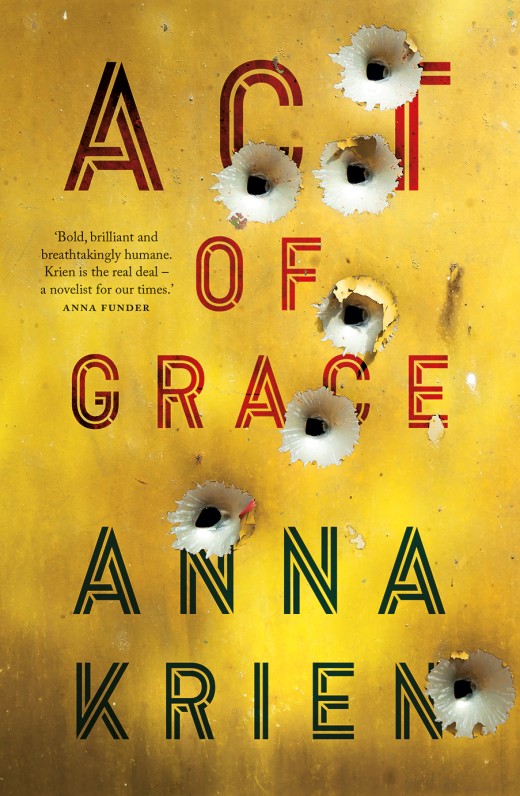 Act of Grace
Lose yourself in this exhilarating multi-generational tale of war and its reverberations. Award-winning journalist Anna Krien's debut novel is an electrifying story of fear and sacrifice, and what people will do to outrun the shadows. Take this one to the beach, but you may end up so enthralled that you can't put it down long enough to swim.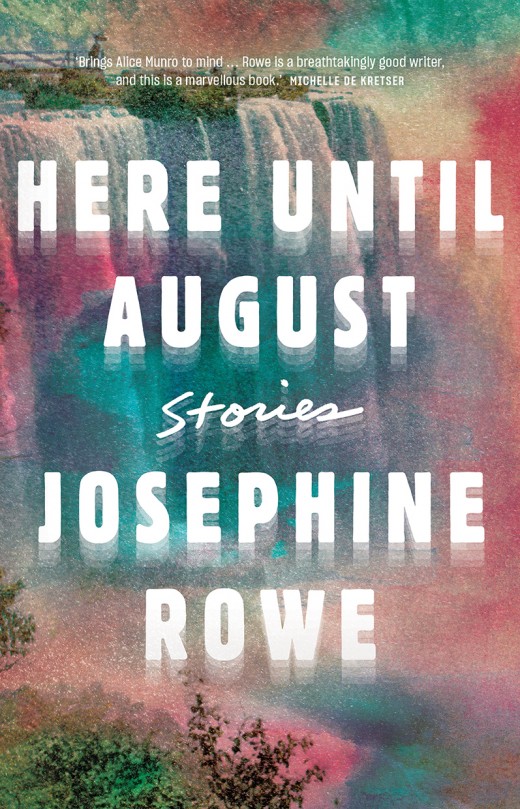 Here Until August
A collection of horizons and departures, heartbreak and seduction, from one of Australia's most gifted writers – The New York Review of Books declared that Josephine Rowe's 'gorgeous, precise language encourages inner storms.' These scintillating short stories show us how the places we inhabit shape us in ways both remote and intimate, perfect for those dreamy days between Christmas and New Year's.
The Godmother
A taut and darkly funny account of an unusual woman and her voyage into the underground ecosystem of crime and justice in contemporary France. An international bestseller and now a major film, Hannelore Cayre's novel is what The New York Times called 'slender and sardonic', and what Annabel Crabb described as 'spectacular'. Enjoy with a late-night glass of whiskey, neat.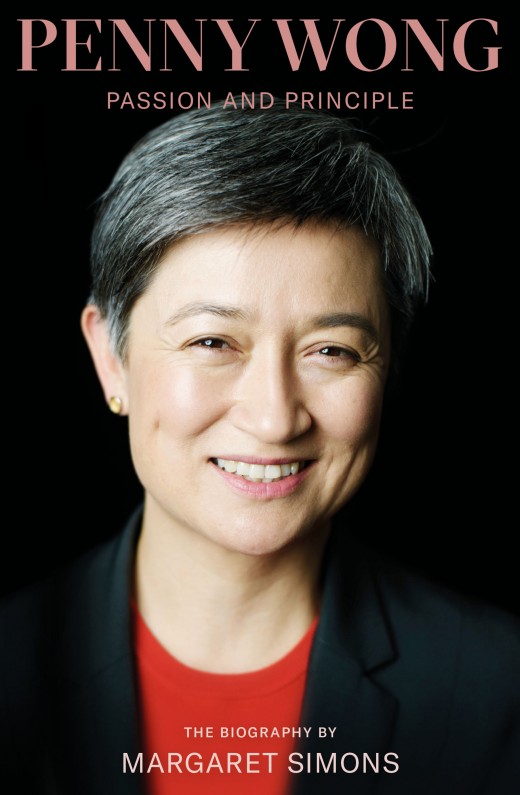 Penny Wong
This is a revelatory portrait of one of the most talented, poised and respected Australian politicians, written by one of Australia's foremost biographers, Margaret Simons. Drawing on exclusive interviews with Penny and her Labor colleagues, parliamentary opponents, and close friends and family, this is a scintillating insight without precedence – perfect for when you must talk politics at your neighbour's barbecue.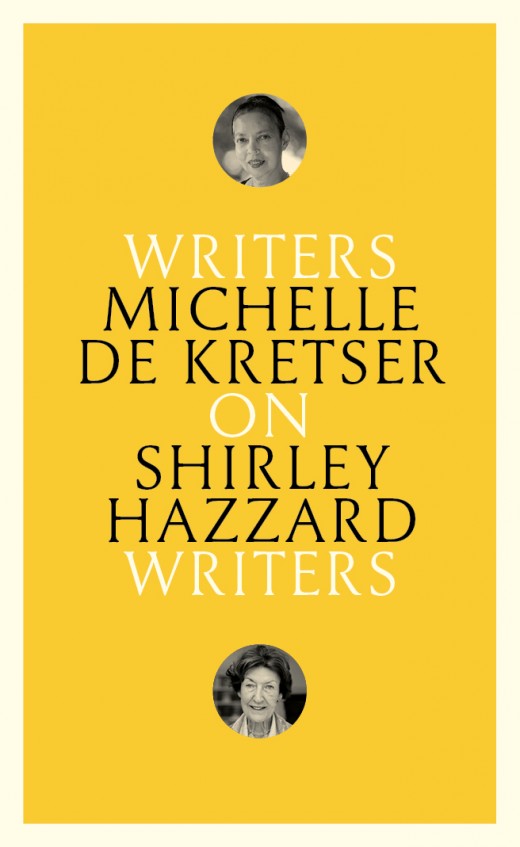 Writers on Writers: On Shirley Hazzard
Australian literary royalty combine in this passionate tribute to one of our greatest writers, winner of the Miles Franklin and National Book awards, Shirley Hazzard. Michelle de Kretser, who last year celebrated her second Miles Franklin win, celebrates the intelligence, wit and fierce humanity of Hazzard's electrifying prose. Part of a series published in association with State Library Victoria and the University of Melbourne, this would be an ideal match for an afternoon on one of their beautiful lawns.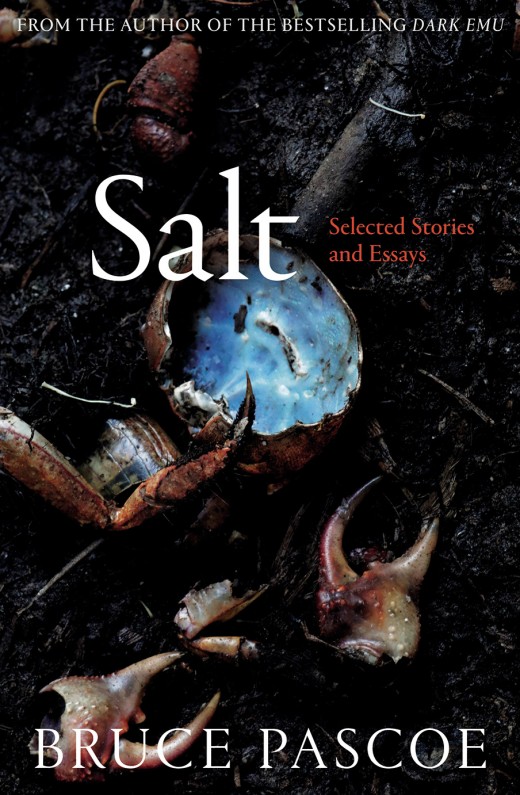 Salt
This volume of Bruce Pascoe's best and most celebrated stories and essays, collected here for the first time, traverses his long career and explores his enduring fascination with Australia's landscape, culture and history. Salt distils the intellect, passion and virtuosity of the award-winning author. Read while camping, or on your summer road-trip.
Poster Boy
Peter Drew's posters are a familiar sight across Australia – his 'Real Australians Say Welcome' and 'Aussie' campaigns took on lives of their own, attaining cult status and starting conversations all over the country. This is the heartfelt story of one man's desire to be a better citizen in a kinder Australia. It's about politics and art, and why we need them both.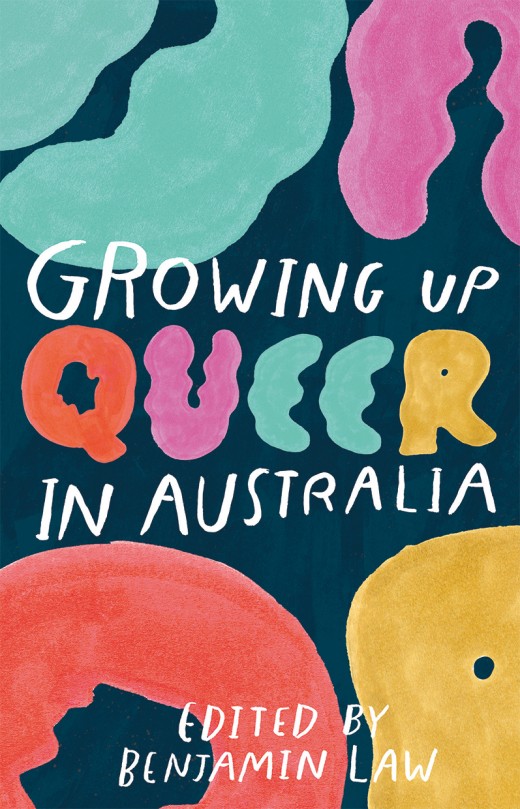 Growing Up Queer in Australia
When holiday family time is becoming a bit too much, or you just need some affirmation, this collection will make your heart burst. Compiled by celebrated author and journalist Benjamin Law, Growing Up Queer in Australia assembles voices from across the spectrum of LGBTIQA+ identity – spanning diverse places, eras, ethnicities and experiences – and lets them shout.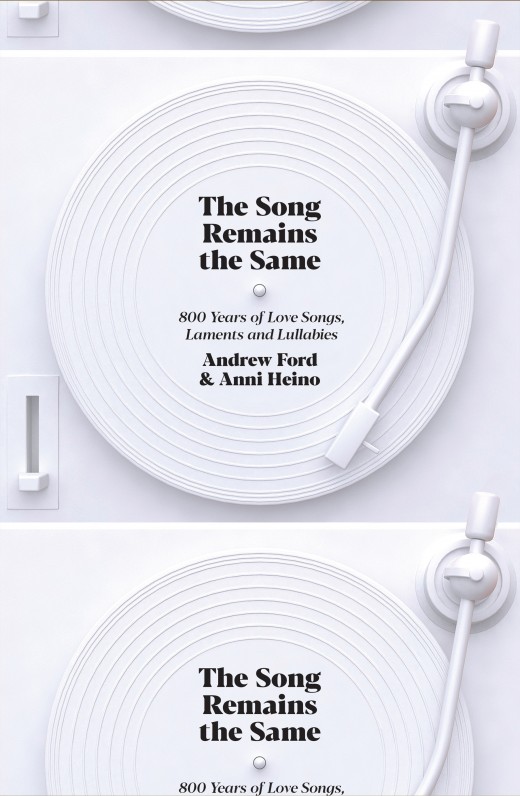 The Song Remains the Same
Impress everyone at your next social gathering with the stories behind some of the most popular songs ever written. From Sia to Springsteen, Archie Roach to Amy Winehouse, this illuminating history of the song unpicks their inner workings, making familiar songs strange again, explaining and restoring the wonder, joy (or possibly loathing) you might have experienced on first hearing.