News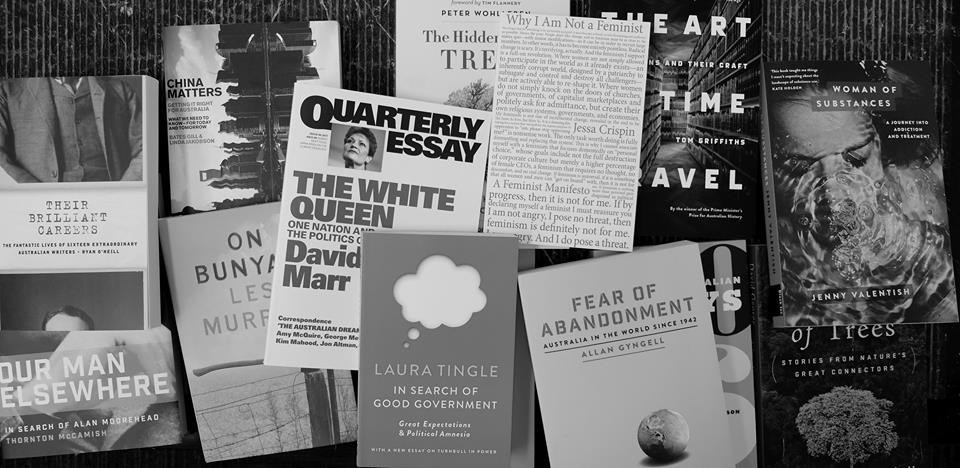 News >
Publisher Chris Feik reflects on Writers on Writers series
In the Writers on Writers series, leading writers reflect on another Australian writer who has inspired and fascinated them.
Ceridwen Dovey's short book on J.M. Coetzee is the latest addition to the Writers on Writers series. It's a wonderfully allusive essay, funny and infinitely quotable.
Dovey begins with an admission: "Like most people, I feel something akin to terror when I'm asked to respond to Coetzee's work …" Her mother was one of the earliest serious scholars of his writing, and "to get to him," Dovey writes, "I must always step through her formidable mind."
What follows is a playful exploration of the writer as reflected in a mother's eye – and in particular J.M. Coetzee as reflected in Teresa Dovey's eye. There is an illuminating account of the South African history and politics that helped form Coetzee. But what Dovey brings out most is the way a writer's work can become a charged space of desire and discovery. Tracking her own obsessive responses, she shows how Coetzee is forever a step ahead of his readers.
In commissioning the Writers on Writers series, we let ourselves be guided by the authors' interests and obsessions. Almost alchemically, this turned them into encounters on the page – between past and present, but also between two people. The books became mirrors, as much as portraits, of the writer in action.
In earlier instalments, we saw Alice Pung discuss how important truth is to young-adult fiction, and the way John Marsden never idealises or preaches to his troubled, often inarticulate characters. Erik Jensen discovered his preferred candidate for the great Australian novel, Kate Jennings' Snake, and traced all the life and art that went into this condensed masterpiece.
Christos Tsiolkas found in Patrick White a many-voiced prophet, the pioneer of an émigré literature that a changing Australia needed, and that all writers can now draw on for inspiration and guidance. Next come Nam Le on David Malouf, and Michelle de Kretser on Shirley Hazzard. I, for one, can hardly wait …