News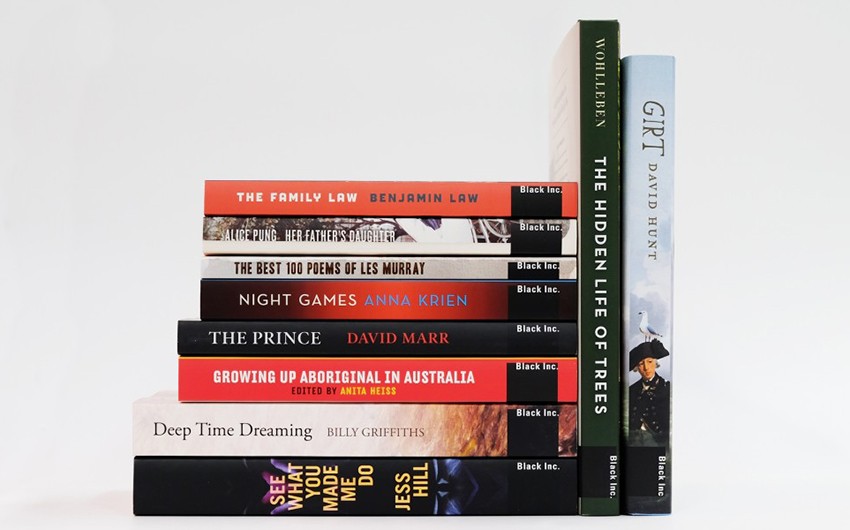 News >
The Best of the Decade
As 2020 dawns, we take a look back at the bestsellers, award-winners and impact-makers from the last ten years.
2019 – See What You Made Me Do: Power, Control and Domestic Abuse by Jess Hill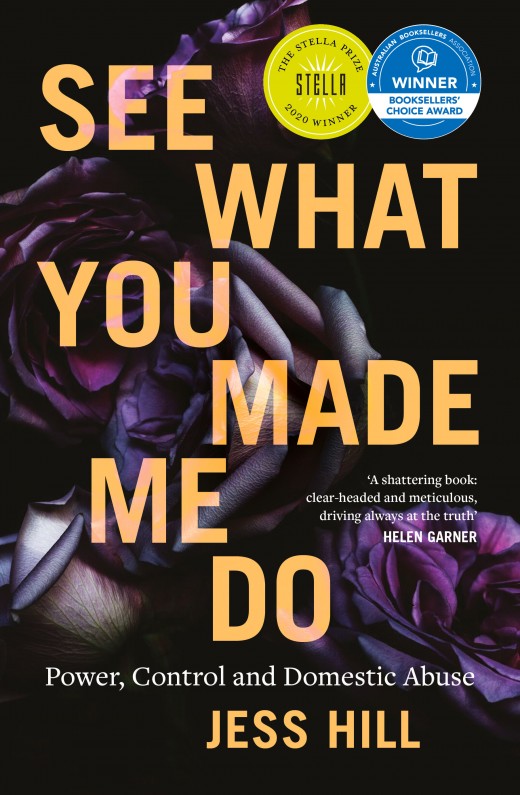 Domestic abuse is a national emergency: one in four Australian women has experienced violence from a man she was intimate with. Investigative journalist Jess Hill puts perpetrators – and the systems that enable them – in the spotlight, combining forensic research with riveting storytelling. It's an essential read that puts a way forward to confront the crisis of fear and abuse in our homes.
Since its release in June last year, the critically acclaimed book has sold almost 10,000 copies, and will form the basis for a new three-part documentary series to air on SBS TV in 2020. It has been shortlisted for the 2019 Walkley Book Award and the 2019 Victorian Premier's Literary Award for Non-fiction, named as a finalist in the 2019 Human Rights Medal for the Media Award, and picked by the Grattan Institute for the Prime Minister's Summer Reading List.
2018 – Deep Time Dreaming: Uncovering Ancient Australia by Billy Griffiths; Growing Up Aboriginal in Australia, edited by Anita Heiss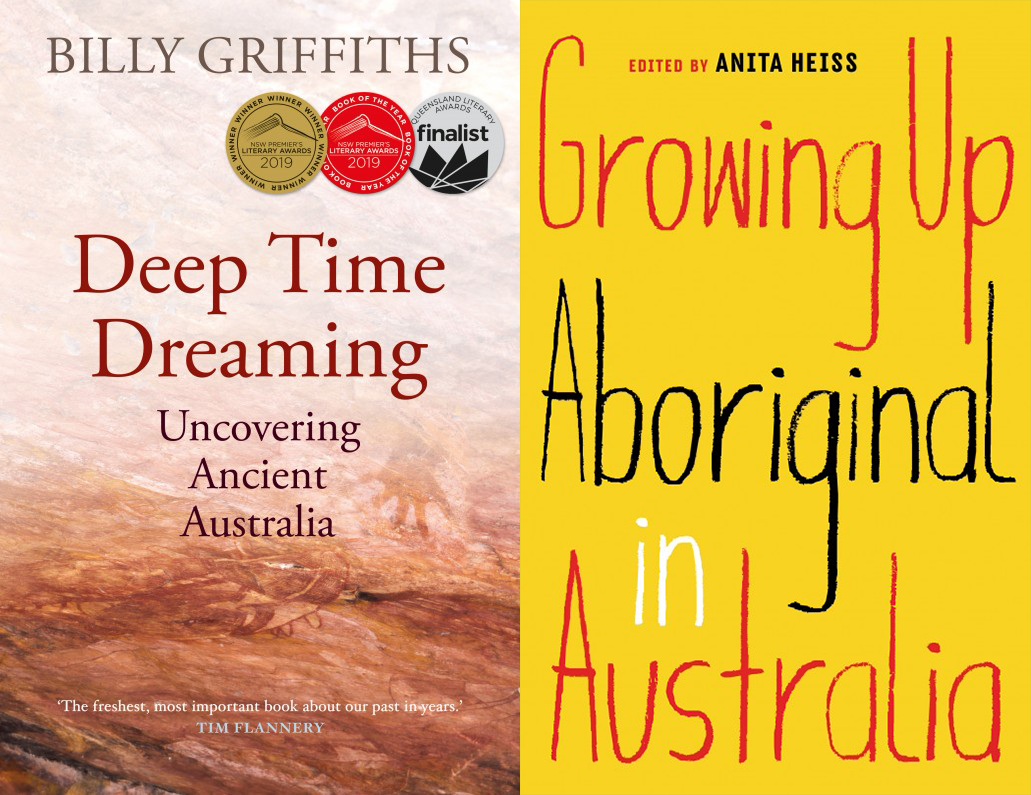 We couldn't pick just one! Billy Griffiths' Deep Time Dreaming excavates two absorbing, transformative movements in national history: the reassertion of Aboriginal identity in the twentieth century and the uncovering of traces of ancient Australia by pioneering archaeologists. Seeking to understand the extraordinary deep history of the Australian continent, it has won a slew of awards, including Book of the Year at the NSW Premier's Literary Awards (as well as the prize for non-fiction), and awards from both the Australian and American archaeological associations. This book will change the way you see Australian history.
What is it like to grow up Aboriginal in Australia? This anthology, compiled by award-winning author Anita Heiss, showcases diverse voices, experiences and stories in order to answer that question. Each account reveals the impacts of invasion and colonisation – on language, on country, on ways of life, and on how people are treated. All of them speak to the heart – sometimes calling for empathy, often challenging stereotypes, always demanding respect. Growing Up Aboriginal has been reprinted four times and won Small Publisher Book of the Year at the Australian Book Industry Awards.
2017 – A Rightful Place: A Road Map to Recognition, edited by Shireen Morris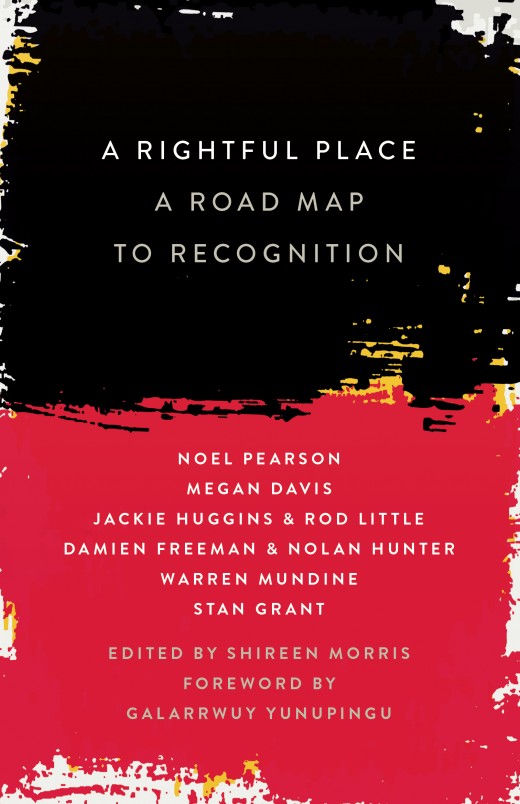 These eloquent essays bring together several leading writers and thinkers, including Stan Grant, Megan Davis and Warren Mundine, to provide a road map to the recognition of First Peoples in the Australian Constitution. Starting with 'The Uluru Statement from the Heart' and featuring Noel Pearson's Quarterly Essay of the same name, this collection shows what constitutional recognition means, and what it could make possible: a political voice, a fairer relationship and a renewed appreciation of an ancient culture.
2016 – The Hidden Life of Trees: What They Feel, How They Communicate by Peter Wohlleben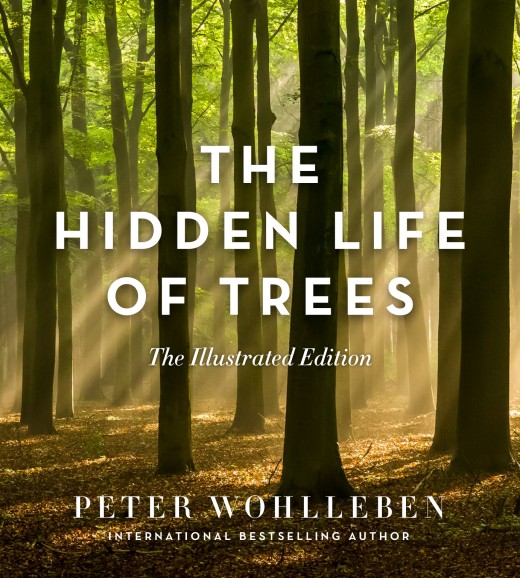 Are trees social beings? In this international bestseller, forester and author Peter Wohlleben convincingly makes the case that, yes, the forest is a social network. Also available in a beautifully illustrated hardback edition, The Hidden Life of Trees draws on groundbreaking scientific discoveries and shares Wohlleben's deep love of woods and forests, explaining the amazing processes of life, death and regeneration he has observed in his woodland. After you have read this book, a walk in the woods will never be the same again.
2015 – The Eighties: The Decade that Transformed Australia by Frank Bongiorno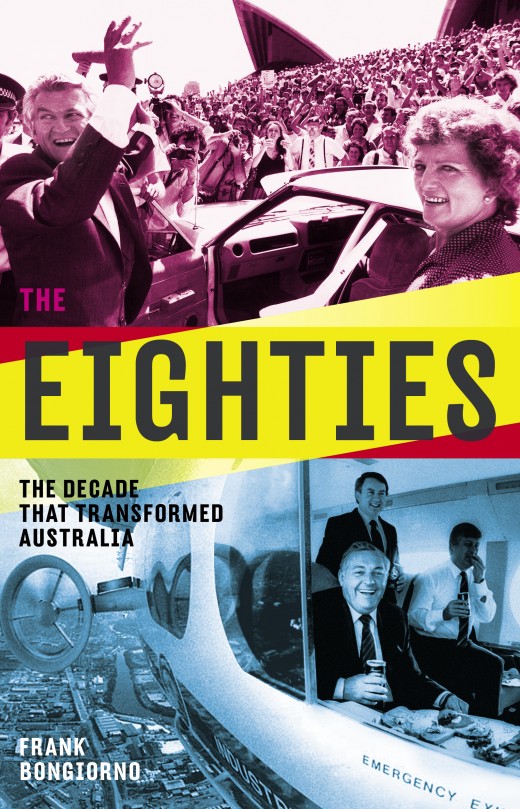 Ah, the eighties. The era of Hawke and Keating, Kylie and INXS, the America's Cup and the Bicentenary. It was perhaps the most controversial decade in Australian history, with torrid debates over land rights and immigration, the advent of AIDS, a harsh recession and the rise of the New Right. It was a time when Australians fought for social change – on union picket lines, at rallies for women's rights and against nuclear weapons, and as part of a new environmental movement. All of this is brought to life in this fascinating book, which won the ACT Book of the Year Award and was shortlisted for several history prizes.
2014 – The Prince: Faith, Abuse and George Pell by David Marr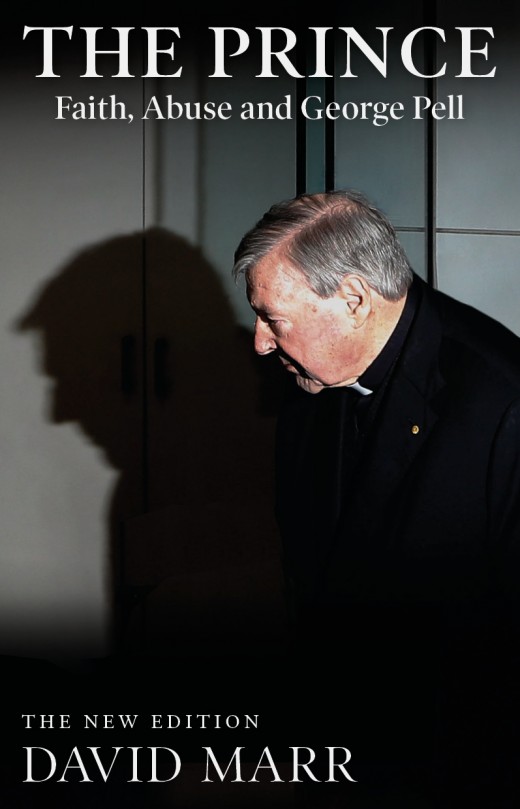 The Prince is the story of Cardinal George Pell, Australia's most senior Catholic, and the scandal that has engulfed the Catholic world: the sexual abuse of children. It's a portrait of hypocrisy and ambition, set against a backdrop of terrible suffering and an ancient institution in turmoil. Beginning life as a Quarterly Essay, David Marr's explosive bestseller has been expanded and updated several times over the years to keep pace with the unfolding criminal investigation.
2013 – Night Games: Sex, Power and Sport by Anna Krien; Girt by David Hunt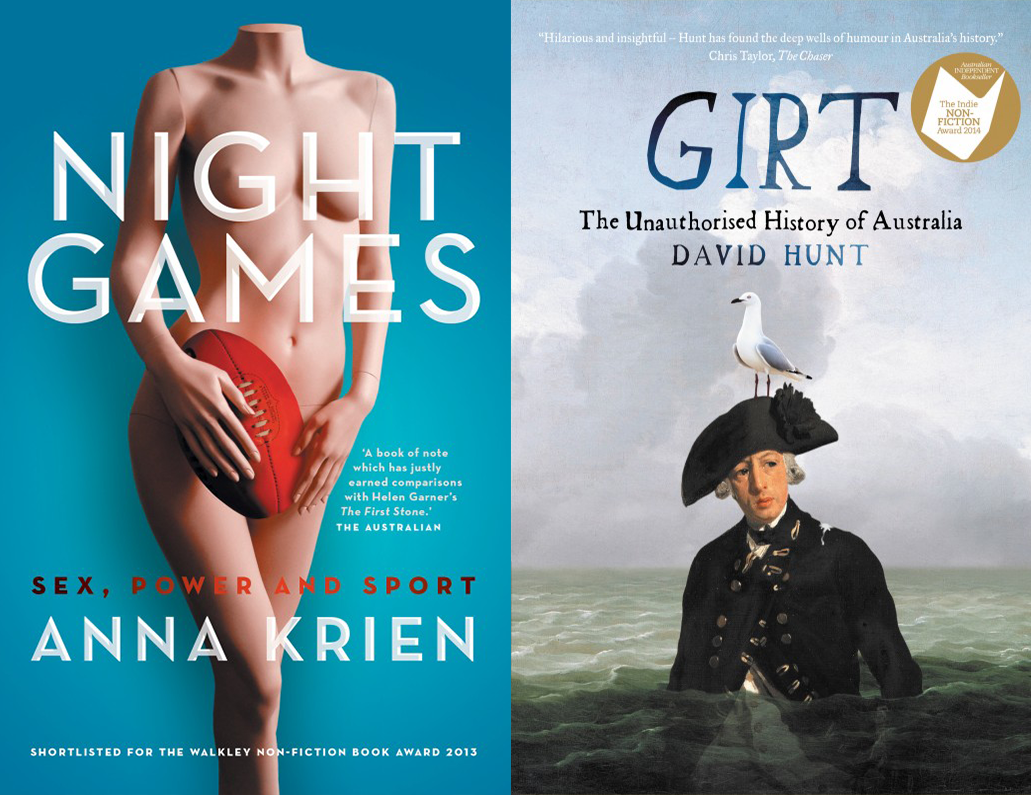 Again, a tough choice. Night Games broke new ground in the conversation about sex and consent in sport. Long before #MeToo, Anna Krien investigated a sexual assault trial involving an Australian Rules footballer, exploring both the sport's problematic treatment of women and the legal processes that fail to hold the accused to account. Looking at the darkside of our national sport's culture, this is a riveting work of narrative journalism.
Girt, winner of the Indie Award for Non-Fiction, has been reprinted ten times and is Black Inc.'s highest-selling book of the decade. David Hunt reveals the hilarious history of Australia – the cock-ups and curiosities, the forgotten eccentrics and Eureka moments that have made us who we are. Girt makes these stories witty and insightful, and reclaims them for all of us. The side-splitting sequel, True Girt, was released in 2016.
2012 – Best 100 Poems of Les Murray by Les Murray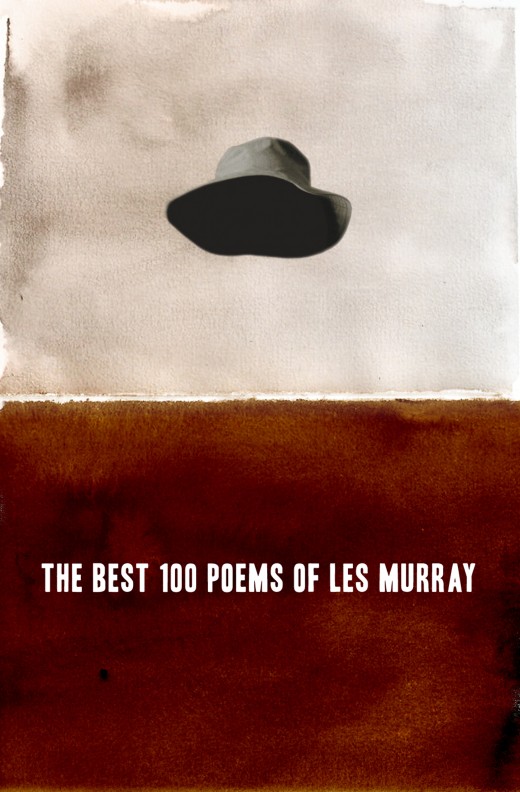 A treasure trove of poems from Australia's greatest poet. Personally selected by Murray from an oeuvre spanning more than four decades, this collection of his best writing makes a great addition for any fan, or the perfect introduction for new readers of his work. A true celebration of a lifetime of Murray's achievements, it was republished in paperback following Murray's death in 2019.
2011 – Her Father's Daughter by Alice Pung
A sequel to the bestselling Unpolished Gem, Her Father's Daughter is a memoir set in Melbourne, China and Cambodia, which captures a father–daughter relationship in a moving and astonishingly powerful way. As she digs further into her father's story, Alice embarks on a journey of painful discovery: of memories lost and found, of her own fears for the future, of history and how it echoes down the years. An important rumination on survival, belonging and the Australian migrant experience, this book put Alice on track to becoming one of Australia's most-loved writers.
2010 – The Family Law by Benjamin Law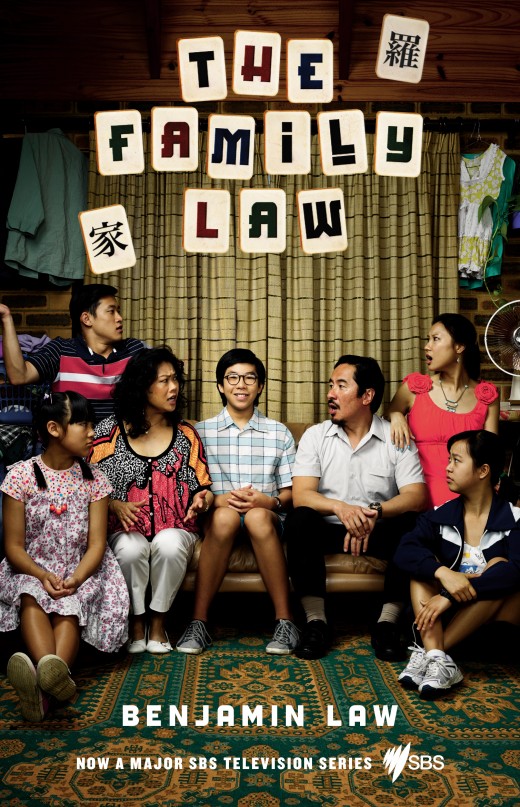 It's hard to imagine a time when Benjamin Law wasn't one of the best-known authors in the country, but in 2010 it was a relatively unknown Benjamin who published his hilarious memoir, The Family Law – and the rest, as they say, is history. The book, featuring the eccentric but endearing Law family, was lauded for what has now become Ben's trademark wit and warmth, and was adapted into a three-season television series for SBS in 2016.